This post features solutions to fix CoD Vanguard Error Code 0xc0000005 on PC. Call of Duty Vanguard is a first-person shooting game developed by Sledgehammer Games and published by Activision. It's set in World War 2 and offers single-player and multiplayer modes. But recently, some users have complained about the error code 0xc0000005 while playing the game.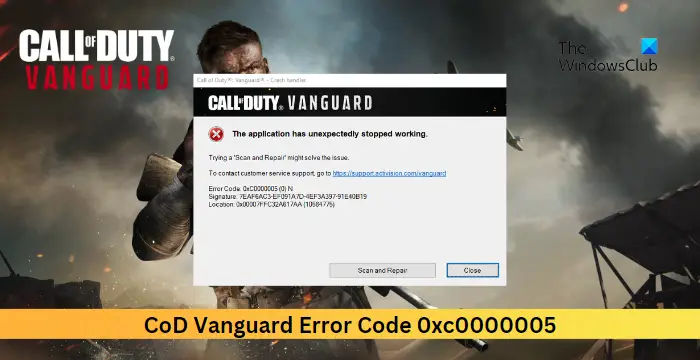 Fix CoD Vanguard Error Code 0xc0000005 on PC
To fix the CoD Vanguard Error Code 0xc0000005, on your Windows 11/10 computer, follow these suggestions:
Check System Compatibility
Scan Game Files
Run CoD Vanguard as an Admin
Update Graphics Drivers
Delete the Player's folder
Disable Overlay
Troubleshoot CoD Vanguard in Clean Boot Mode
Reinstall the game
Now let's see these in detail.
1] Check System Compatibility
Before starting with different troubleshooting methods, check if your computer meets the requirements to run the game. It's possible your PC doesn't meet the recommended requirements to run COD Vanguard. The recommended requirements are:
OS: Window 10 64 Bit (latest update) or Windows 11 64 Bit (latest update)
Processor: Intel Core i5-2500k or AMD Ryzen 5 1600X
Memory: 12 GB RAM
Graphics: NVIDIA GeForce GTX 1060 or AMD Radeon RX 580
DirectX: Version 12
Network: Broadband Internet connection
Storage: 177 GB available space
2] Scan Game Files
The game files can get corrupted due to a bug or a recent update. This could also be the reason why this issue is troubling you. To fix this, Verify the game files on Steam and scan the game files on the Battle.net client.
On Steam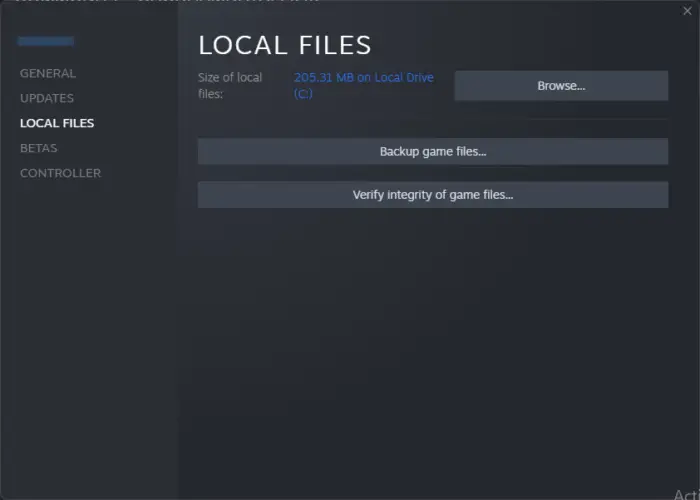 Open Steam and click on Library.
Right-click on Call of Duty Vanguard.exe from the list.
Select Properties > Local Files
Then click on Verify Integrity of Game Files.
On Battle.net
Launch the Battle.net client and click on Call of Duty Vanguard.
Click on the Gear icon and select Scan and Repair.
Now click on Begin Scan and wait for the process to complete.
Close the Battle.net launcher, restart your PC once done and see if the error code 0xc0000005 is fixed.
3] Run CoD Vanguard as an Admin
Running the game as an administrator makes sure the error code 0xc0000005 doesn't occur due to a lack of permissions. To do so, hold CTRL+SHIFT and then click on the game icon. The program will launch as an administrator.
4] Update Graphics Drivers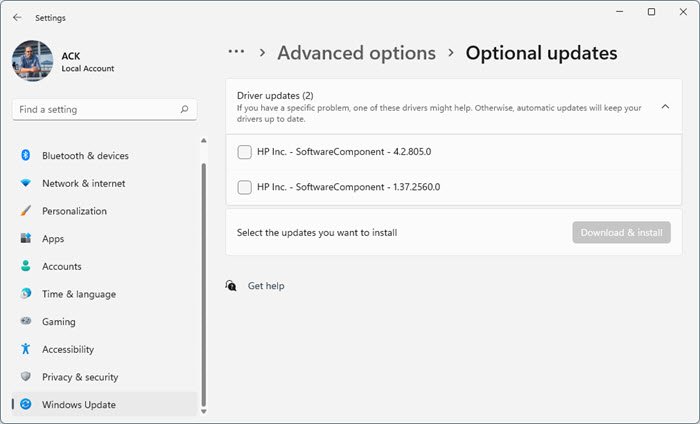 Outdated or corrupted graphics drivers can also be responsible why the error code 0xc0000005 occurs in Call of Duty Vanguard. Update your device's Graphics drivers and check if the issue gets fixed. Here's how you can do it:
Open Settings and navigate to Update & Security > Windows Update.
Right under it, look for a clickable link—View optional updates.
Under Driver Updates, a list of updates will be available, which you can choose to install if you are facing an issue manually.
You can also use free Driver Update software or tools like NV Updater, AMD Driver Autodetect, Intel Driver Update Utility or Dell Update utility to update your device drivers.
5] Delete the Player's folder
The Players folder in the game's installation folder stores player-specific data, such as saved game files, game configurations, or player profiles. Deleting this folder can help fix the error code 0xc0000005. Here's how:
Press the Windows key + E to open the File Manager.
Click on Documents in the left pane and open the Call of Duty Vanguard folder.
Search for the Players folder, right-click on it, and select Delete.
Restart your PC, launch CoD Vanguard, and see if the error's fixed.
6] Disable Overlay
Nvidia and Steam overlay allow users to access various tools and features while in-game. These include performance metrics, taking screenshots, etc. Disabling this feature can help fix errors with Call of Duty Vanguard. Here's how you can disable overlay in Steam and GeForce Experience.
7] Troubleshoot CoD Vanguard in Clean Boot Mode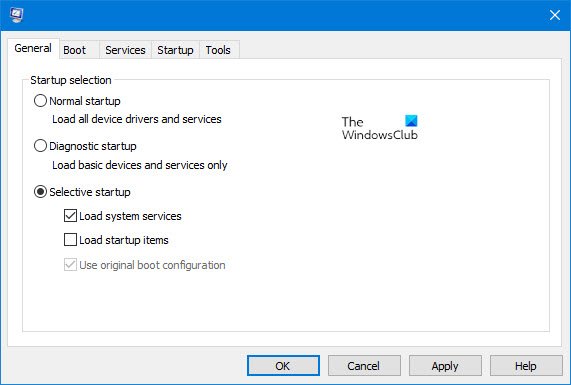 Interruptions due to third-party applications can be why error code 0xc0000005 occurs while playing Call of Duty Vanguard. Perform a Clean Boot of your PC to restrict all third-party applications.
If the error doesn't appear in the Clean Boot State, you may need to manually enable one process after another and see who the culprit is. Once you've identified it, disable or uninstall the software.
8] Reinstall the game
If none of the above-mentioned workarounds can help you, the game's core files might be corrupted. To fix this, remove all files of COD Vanguard from your system, download its latest setup file from the official website, and then reinstall it.
Read: COD Vanguard Error DUHOK – LESTER, Connection Failed: An update is required
I hope this helps.
What is COD Exception Code 0xc0000005?
The error code 0xc0000005 in Call of Duty indicates a memory access violation. This usually occurs due to corrupted game files, outdated drivers, faulty RAM, etc. To fix this run the game as an admin and disable overlay.
How do I fix Windows error code 0xc0000005?
To fix Windows error code 0xc0000005, update the graphics drivers of your device and run the app facing the error in clean boot mode. If that doesn't help, check your device for hardware defects and perform a system scan.