If you are searching for the best free WMV to MP4 video converters for PC, please read through this article. WMV file formats are used for the smallest of media files, mostly because the files are compressed. The advantage is that the files are small enough to be sent through email.
Convert WMV to MP4 free
However, many media players do not read WMV format files. So if you receive such a file through email, the best suggestion would be to convert WMV to MP4 format to make it playable. Here are the best free WMV to MP4 converters for PC:
Free HD Video Converter Factory
HandBrake
VideoSoft Converter
Video Converter Any Format
Video Compressor and Trimmer.
1] Free HD Video Converter Factory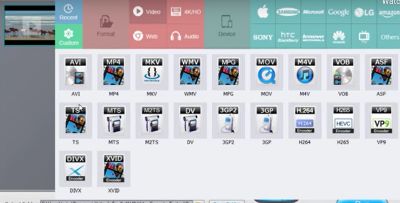 This software has got a long name but the interface is simple and the process, short and sweet. This software is popular primarily because of its ease of use. The downloading process is so simple. Just click the link here and the rest of the setup will be self-explanatory. Of course, simplicity is not the only good thing about this software. You can convert to and from over 300 media file formats. All the video formats will render HD quality.
2] HandBrake
No list of free video converters is complete without HandBrake. Windows 10 users love this software because of the options it gives. You might not think it is the most compact software when you first see it. But download it here and explore all the features. It is the most powerful software for any platform. Anything you want to do with a media file, you can do with HandBrake.
3] VideoSoft Converter
This is one of the most downloaded video converters. It is available across various platforms. Windows 10 users are always happy with the performance of this converter. You can convert literally any media file with this software. Scroll down to the 'Download for Windows' button here to access the software. Just one look at the software will ensure you that you can convert any media file without any trouble.
4] Video Converter Any Format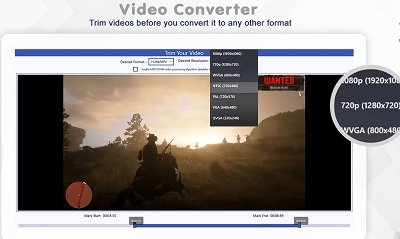 This lightweight, free app can do much more than you expect. Of course, it converts multiple formats of media files. But you can also enhance the videos and enjoy advanced material design. You can download this app from the Microsoft Store. You won't need a tutorial because the app is simple. But in case you need one, you can find it on the company's official website.
5] Video Compressor and Trimmer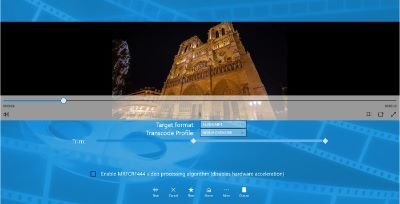 The three primary functions of this app are converting video formats, trimming videos, and compressing videos to save space. You can perform all these functions on any kind of video. You can convert any kind of media file into any video format and then edit it. You can find this freeware at the Microsoft Store. Try it now. You will love it.
Make full use of these apps because they don't limit the number of times you can convert media files free of cost. You are sorted with any of these five software products.
More converter tools that may interest you:
MP4 to MP3 converter | FLV to MP4 converter | AVI to MP4 converters | AVI to MP4 converters | Convert EPUB to MOBI | Convert JPG, PNG to PDF | HEIC to JPG, PNG converter | PowerPoint to Flash converter | Convert PDF to PPT | Convert BAT to EXE | Convert VBS to EXE | Convert PNG to JPG | Convert .reg file to .bat, .vbs, .au3 | Convert PPT to MP4, WMV | Convert Images to OCR | Convert Mac Pages file to Word | Convert Apple Numbers file to Excel | Convert any file to different file format | Convert JPG and PNG to PDF | Convert NSF into PST | Convert MOV to MP4 | Microsoft Office files to Google Docs | Word to PDF Converter.