This post will help you if World of Warcraft Audio is not working on your Windows PC. World of Warcraft is an online multiplayer role-playing game set in the fictional world of Azeroth. Despite being one of the best role-playing games available, it occasionally faces issues.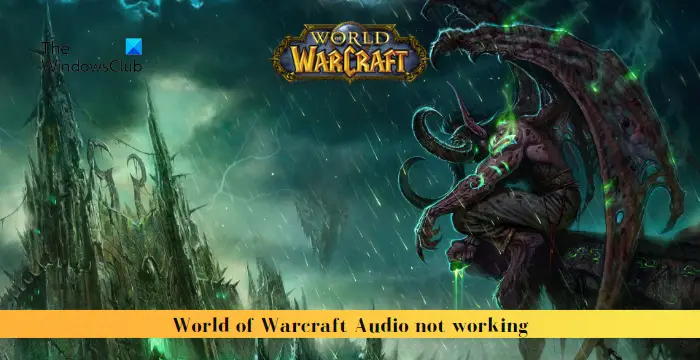 Fix World of Warcraft Audio not Working
If World of Warcraft Audio is not working on your Windows 11/10 PC, restart the game and try connecting external speakers and see if that helps. Other than that, you can follow these suggestions:
Check Audio Settings
Update Audio Drivers
Run World of Warcraft as an Admin
Verify the Integrity of Game Files
Reset WoW User Interface
Reset In-Game Options
Check Device Hardware
Let's now see these in detail.
1] Check Audio Settings
Misconfigured audio settings can be why audio is not working in World of Warcraft. Hence, make sure the settings are configured correctly. You may change the Default Sound Output Device and see. Windows 10 users may Disable Audio Enhancements, and Windows 11 users may disable the Enhance audio feature to see if it helps.
2] Update Audio Drivers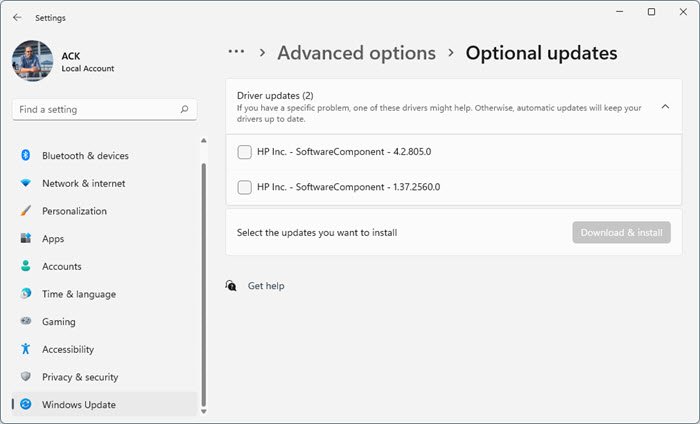 Next, update the audio drivers, as it is one of the basic steps to fix the error. The error may occur due to corrupted or missing drivers. You may also directly download the Audio drivers and install them.
3] Run World of Warcraft as an Admin
Audio in World of Warcraft may not work due to a lack of permissions. If that's the case, consider launching the game with administrator privileges. To do so, right-click on the World of Warcraft.exe file and select Run as Administrator.
4] Verify the Integrity of Game Files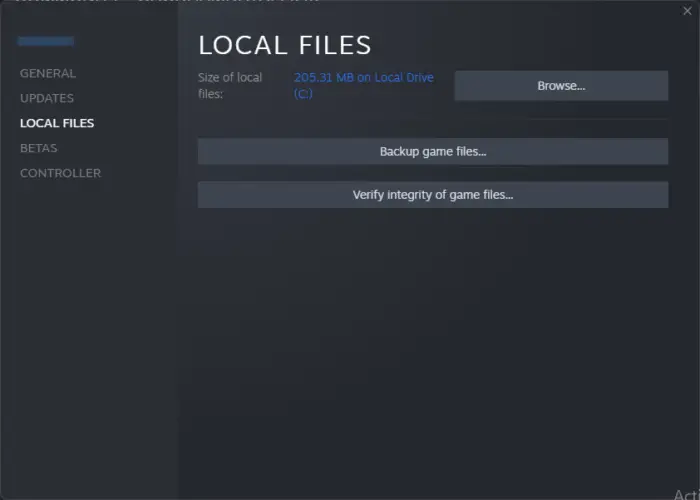 Errors in games can also occur if the game files get corrupted. This can happen due to a bug or a recent update. To fix them, you must verify the integrity of game files.
5] Reset WoW User Interface
The User Interface in World of Warcraft is an element of the game mechanics that allows players to interact with the game. Resetting the game's UI can help fix World of Warcraft Audio, not Working. Here's how:
Open the Battle.net application, click Options, and select Show in Explorer.
Now open the File Explorer and navigate to the World of Warcraft folder.
Navigate to the folder for the game version you're troubleshooting and rename the Cache, Interface, and WTF folders to CacheOld, InterfaceOld, and WTFOld.
Restart the game for the changes to take effect.
6] Reset In-Game Options
Misconfigured game settings are another reason audio may not work in World of Warcraft. This can also cause the game to crash and make its performance poor. Resetting In-Game options can help fix the error. Here's how:
Open the Battle.net client, navigate to Games, and select World of Warcraft.
Click on the Gear icon next to the Play button and select Game Settings.
In the Settings tab, navigate to the Game Settings tab and select Reset In-Game Options.
7] Check Device Hardware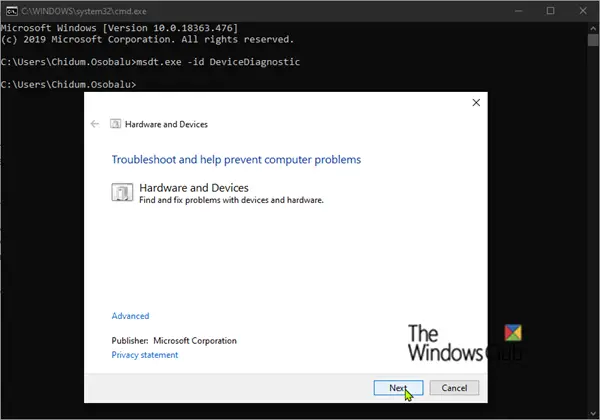 Lastly, if none of these suggestions helped, check your device for hardware errors by running the Hardware and Devices Troubleshooter. Here's how:
In an elevated Command Prompt, type the following command and hit Enter.

msdt.exe -id DeviceDiagnostic

The Hardware and Devices troubleshooter will now scan and fix errors automatically.
Read: A streaming error has occurred in WoW
We hope these suggestions help you.
How do I fix the sound in World of Warcraft?
To fix sound in World of Warcraft, check your device's audio settings and reset in-game options. If that doesn't help, scan the game files and reset the game's UI.
How to turn the sound back on in WoW?
To turn the sound on in WoW, type sndvol.exe in Run and hit Enter. This will open the Volume Mixer; here, slide the volume slider of your speakers and World of Warcraft to your desired level.