When the Windows 11/10 computer boots up, it displays a temporary Welcome screen which is nothing but a blue screen with Welcome written on it and spinning circle of dots. At times, this screen stays longer and sometimes permanent that you end up force rebooting the computer. If you do not get to the login screen, and Windows 11/10 is stuck on the Welcome screen, then follow our troubleshooting tips to fix the problem.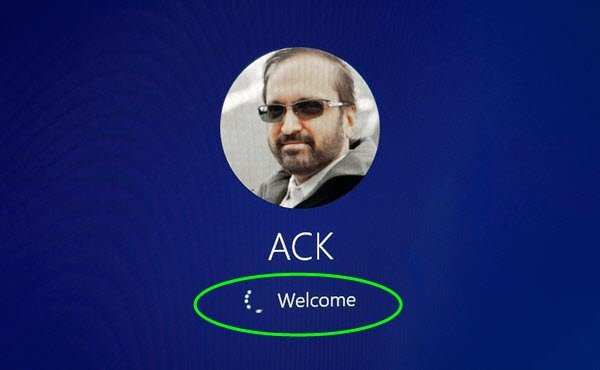 Windows 11/10 stuck on Welcome screen
Ever wondered why does Windows 11/10 gets stuck on Welcome Screen? It is a way to hide whats going on in the background while the Desktop Window Manager or DWM loads the user interface or renders the GUI of Windows. Sometimes, DWM is not able to finish, and the system repeatedly terminates it. Unless DWM can complete, the login screen cannot be displayed. Let's take a look at possible solutions.
Restore Windows 11/10
Run SFC and Chkdsk commands
Create a new account in Safe Mode
Force Automatic Repair or perform it manually
Reset Windows 11/10.
One of these methods should help you fix the problem. Make sure to check if the problem exists by performing a normal boot.
A similar experience happens when  Windows 10 device starts on the Welcome Screen and as "Other user." DWM gets killed all the time, and once in this loop, the session gets terminated, which causes to be logged in as Other User.
1] Restore Windows 11/10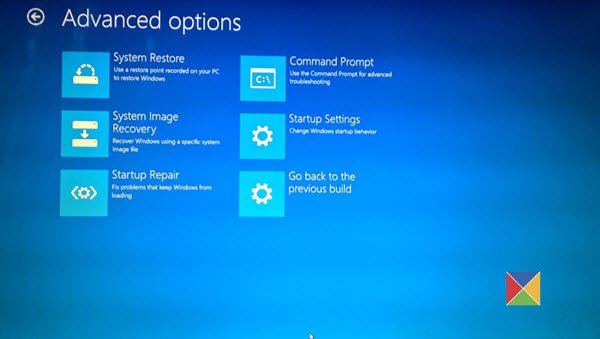 If the problem started occurring recently, and you have a restore point of earlier days when it was working fine, then I would suggest use System Restore. The process will bring back the system files, which may have gone corrupt, and the welcome screen will not be stuck anymore.
Since you cannot boot into Windows, you will have to boot into Advanced Recovery mode. Then navigate to Troubleshoot > Advanced Options > System Restore.
Related: Windows is stuck at the Lock Screen before login
2] Run SFC and Chkdsk commands
The best way to run these commands is to boot into Safe mode as an admin user. Then you can run the SFC and Chkdsk so it can fix any corrupt system files which could be causing Windows 11/10 to be stuck on the Welcome screen.
Open Command Prompt, and then use either or both of these options

SFC or System File Checker: sfc /scannow
Chkdsk or Windows Disk Check Tool command: chkdsk /f /r

Let the command complete its execution, and if there is a problem which it can fix, it will be reported fixed.
3] Create a new account in Safe Mode
This solution was reported to be working. You might have to reinstall applications if it was not installed for everyone.
4] Force Automatic Repair or do it manually
You can either force automatic repair or do it manually. If you plan to do it manually, you need to boot into the Advanced Startup option, and then follow options as explained below.
Ever noted that when the computer shuts down accidentally a couple of times, Windows kickstarts Automatic Repair. The system assumes there is something wrong with the system files, and it forces repair to start. You can fake this problem. Turn on the PC, and then turn off the main switch connected to the PC. Do it three times, and you should see Windows will kick start Automatic Repair screen.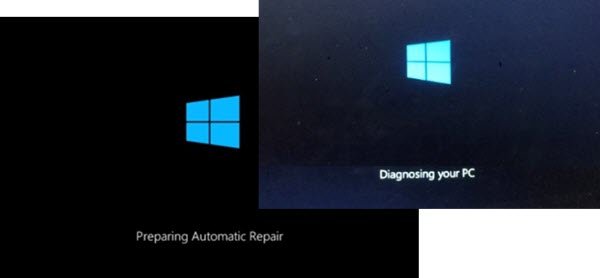 Once in this mode, it will help the computer boot into Advanced Startup options. From there, you can select Troubleshoot > Advanced Options > Automatic/Startup Repair. You will have to use an admin user account, enter the password, and then click on Continue.  Automatic Repair will start its repair process, and resolve the problem after identifying it. Expect it to take some time, followed by a couple of reboots.
5] Reset Windows 11/10
It's the last method we can suggest if nothing works. After all, you need to use Windows. Follow our detailed guide to find how you can reset Windows. Remember, after reset, you will have to install all the applications. If you choose to keep files and folder, all the personal data will remain untouched.
Before you go ahead with Reset, make sure to take backup up of all your files into an external drive. In case the Reset gets interrupted, you will not end up losing relevant data.
One of these steps will fix Windows 10 from getting stuck on the Welcome screen. We hope it was easy to follow them, but they need an admin user. So make sure to get help if you are not an admin user or do not understand the technicality.
If you need more helps, take a look at this post – Windows 11/10 is stuck on loading some screen.