Some Windows 11/10 users have been facing issues when trying to activate their copy of the operating system. And this problem was not restricted to only those who upgraded from Windows 8.1 or Windows 7 to Windows 10, but even those who may have clean-installed. When attempts were made, users typically received a We can't activate Windows on this device right now message.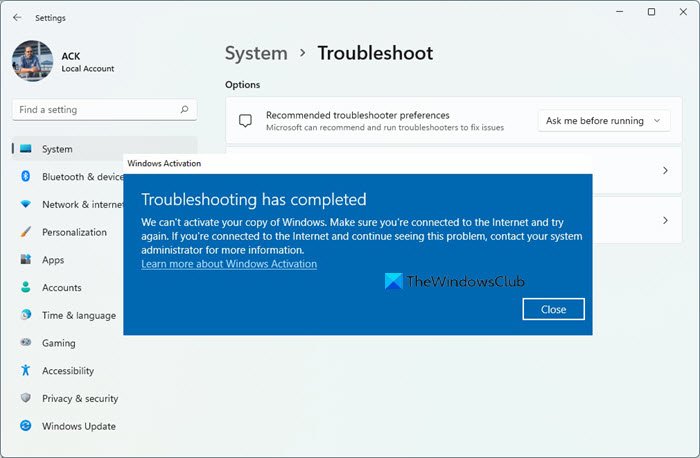 To address this issue, Microsoft has released a Windows 11/10 Activation Troubleshooter, that will, identify, troubleshoot and fix your Activation errors & issues automatically.
Windows 11/10 Activation Troubleshooter
The Windows Activation Troubleshooter will help you address most commonly encountered activation issues on Genuine Windows devices including those caused by hardware changes.
If you cannot activate Windows 10, open Settings > Update & security and click on the Activation link in the left panel. Next, click on the Troubleshoot link.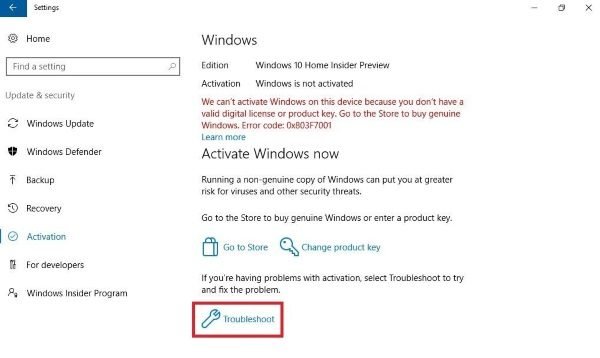 The Windows Activation troubleshooter will open and try, inter alia, to fix the following issues.
You have a digital license for Windows 11/10 Pro, but Windows 11/10 Home is installed
You have a digital license for Windows 11/10 Home, but Windows 11/10 Pro is installed
You have a digital license for Windows, but it hasn't been activated
You recently made a significant hardware change.
One troubleshooting has been completed, if it does not find any issues, it will inform you so.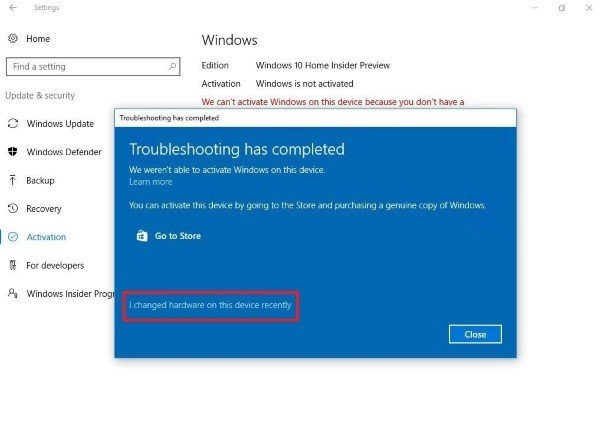 If you have changed your hardware, you may want to click on the I changed hardware on this device recently for further suggestions.
If your device has a digital license or digital entitlement for Windows 11/10 Pro from a previously installed activated Windows 11/10 build but you accidentally re-installed Windows 11/10 Home on such a device, the troubleshooter will automatically guide you through upgrading to Windows 11/10 Pro and activate Windows.
The Troubleshoot option is available only if your copy of Windows 11/10 isn't activated. Once you activate, the option disappears.
This troubleshooter can be used to fix activations issues. You must be signed in as an administrator to use this option.
Related reads: