Windows 11/10 alerts you with a pop-up notification from the bottom left side, every time you have a calendar reminder or event. This notification is also visible in the Notifcations & Actions Center till you click on it to see it or you choose to Clear all. If you do not like the continuous flow of notifications, there is a way where you can disable and turn off Calendar app notifications in Windows 11/10.
Disable Calendar app notifications in Windows 11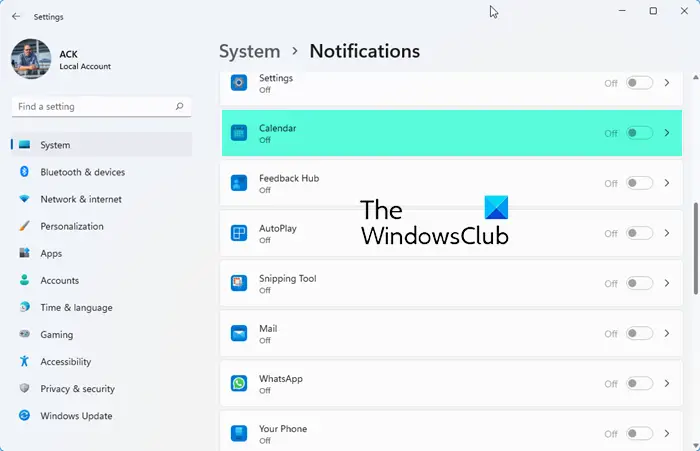 To turn off or disable Calendar app notifications in Windows 11:
Open Settings by pressing Win+I
Select System > Notifications
Locate Calendar
Toggle the switch to the Off position
The Calendar app will stop showing notifications.
Disable Calendar app notifications in Windows 10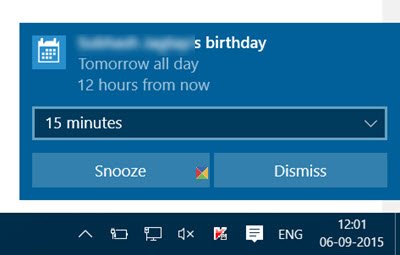 Notifications are an important part of an operating system. Whenever there is an important action performed, Windows by default, provides feedback to the user through notifications. It could be a Calendar event, arrival of new mail, connecting or disconnecting a USB device, battery low alert, etc. If you wish to disable notifications for the Calendar app, do the following.
To disable Calendar app notifications, open Settings > System > Notifications & actions.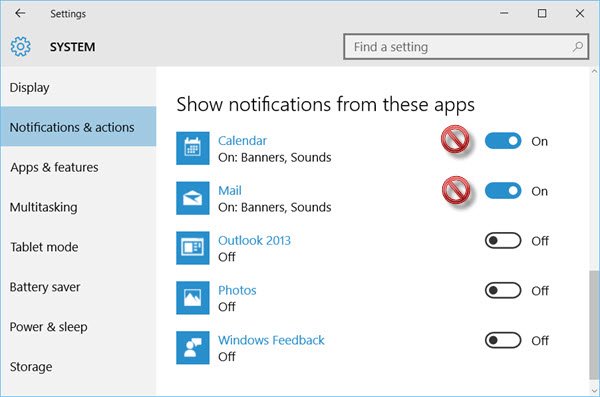 Here, under Show notifications from these apps, you need to toggle the button from On to Off position.
You can also do the same for the Mail and other apps. You can also turn off Email Notifications of Mail app via its app settings. Doing this will turn off banner and sound notifications for the Windows Calendar app.
This post will show you how to disable and turn off notifications and system sounds in Windows.