If you have noticed, when you sign in to your Windows 10 computer, the login screen displays your email address below your name. Now many of you may not want your Microsoft Account email ID to be displayed so openly where anyone can see it. If you are one of those who want to hide it, then this post will show you how to remove the email address from the login screen.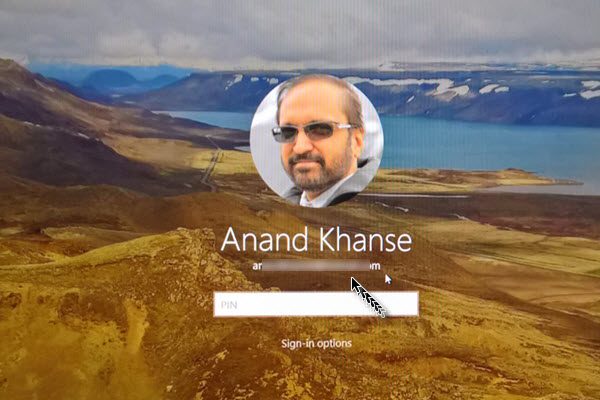 Remove email address from Windows 10 login screen
Open the Start Menu and click on the Settings icon to open Windows 10 Settings. Next, click on Accounts and then select Sign-in options from the left side.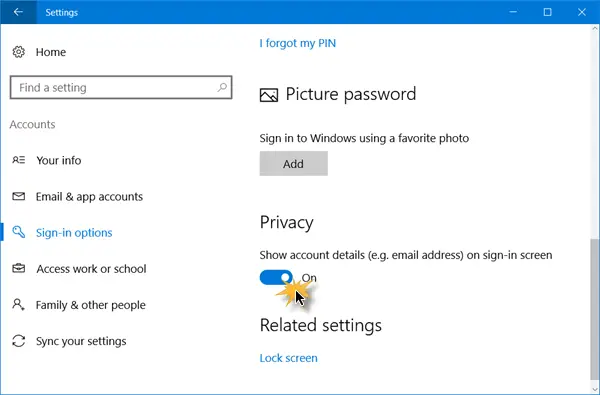 Here, under Privacy, you will see a setting Show account details (eg email address) on sign-in screen.
Toggle the switch to the Off position.
That is all you need to do.
Now the next time you sign in, you will see that the email address has been removed.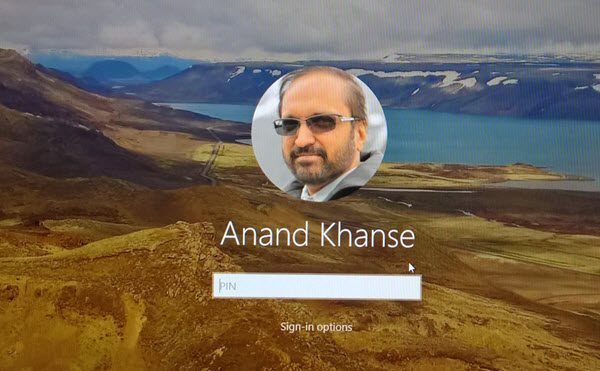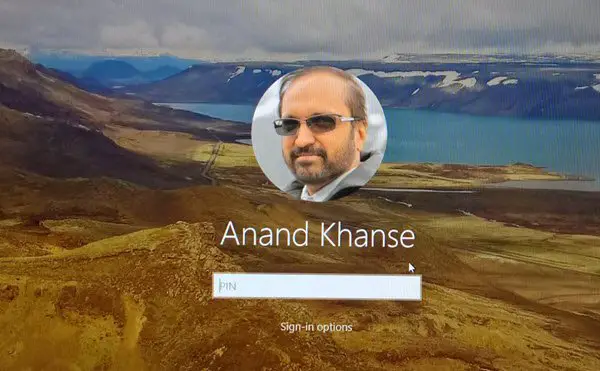 Hope this helps.
If you are security conscious, you may want to hide or remove the last username of the last logged in users.
There are several such small tweaks that you can carry out to protect your privacy. This post will show you how to configure Windows 10 Telemetry settings, whereas this post offers some great free privacy fixer tools that can help you address your privacy concerns.