Microsoft is constantly making changes to the sign-in experience of Windows 11/10. It indirectly makes it easy to be accessed and more secure in many ways.
With Windows 10 v1903, Microsoft introduced password-less User Accounts authentication. This feature makes use of the user's phone number to help the user to sign in to their User Accounts. Said Microsoft,
We're announcing support for setting up and signing in to Windows with a phone number account, without having to create, or deal with the hassle of a password!? If you have a Microsoft account with your phone number, you can use an SMS code to sign in, and set up your account on Windows. Once you've setup your account, you can use Windows Hello Face, Fingerprint, or a PIN (depending on your device capabilities) to sign in to Windows. No password needed anywhere!
In this article, we will be checking out how to make use of this feature.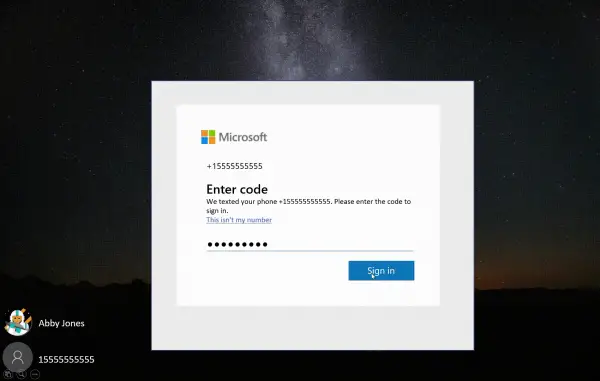 Set up Passwordless User Accounts on Windows 11/10
You can do this for a new User Account only. To enable a User Account with this feature, you need to open the Windows 10 Settings app.
Navigate to Accounts > Family & other Users > Add someone else to this PC.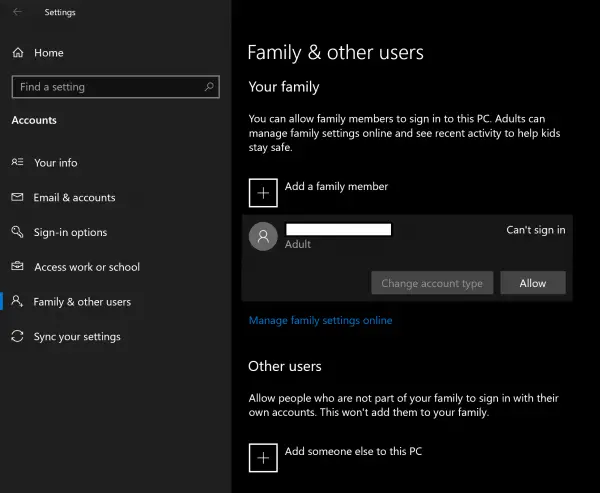 Enter the detail required by the new mini window that appears. You have to mention the phone number since you are setting up a passwordless account.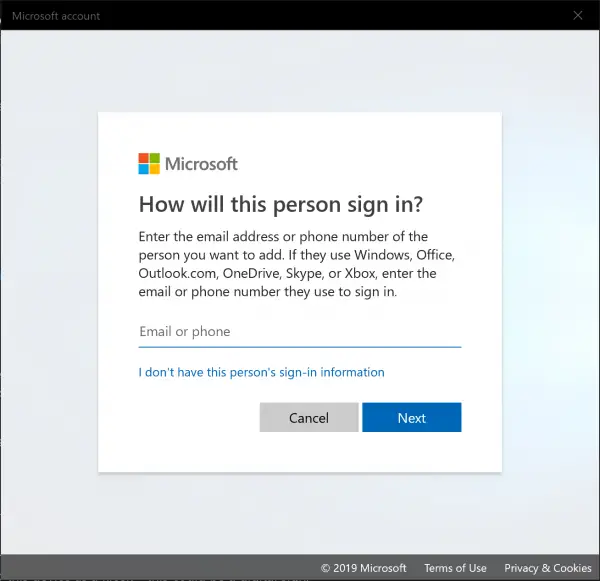 Lock your computer.
Now select the user account for the phone number you entered.
Your account will not have any password at that moment, but you will be asked to authenticate using an automatically generated PIN – which you will receive on your phone number.
Select Sign in options >  PIN.
Go through the web setup to set a particular sign-in method.
Your Password-less User Account on Windows 11/10 will now be ready.
If you already have an account, but your phone number is not associated with your Microsoft account, then you have to add a phone number to your Microsoft Account.
On your Android or iOS device, install any Office App.
Open the app and select Sign in or sign up for free.
Follow the on-screen instructions to associate your phone number with your Microsoft account.
This feature is only available for devices running Windows Home & Pro editions. I am not sure if it is available in the Enterprise version.