Internet Censorship is common these days. It could be your employer who doesn't want you to access some websites. Or maybe your college authorities or it may be the government. Proxy software has already made it easier for people to overcome censorship. Also, proxies can make you anonymous on the internet, making the connections more secure and private. But proxy software is not just about some software that routes your internet connection through an external server. Let us take a look at some of the free proxy software available for Windows PC.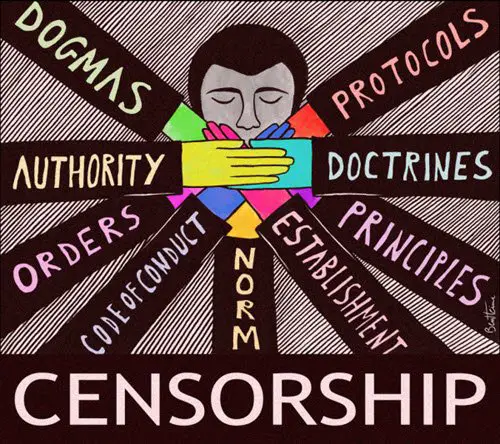 Proxy software for Windows PC
Here is a list of some of the best free Proxy software for Windows 11/10:
UltraSurf
CCProxy
uProxy
Acrylic DNS Proxy
kProxy
Psiphon
Tor Browser
SafeIP
PenguinProxy.
Let us take a look at them in detail.
1] UltraSurf
UltraSurf is a popular proxy software available that lets you access blocked content. It was intended for countries like China, where the internet is heavily censored. The tool can completely hide your identity and protect your privacy on the internet. And using this tool, you can access any blocked or inaccessible content.
2] CCProxy
Unlike the conventional proxy service providers, CCProxy lets you create your own proxy server. It lets you share the internet over LAN and that too in a controlled way.  CCProxy can work with DSL, dial-up, optical fiber, satellite, ISDN, and DDN connections. It features an account management system that lets you create accounts and groups for different users on your LAN.
3] uProxy
uProxy is a web browser extension available for Google Chrome and Firefox. uProxy lets you share your internet with someone and creates a VPN tunnel between both the computers. It lets you create your own VPN service where your computer acts as the service provider. All you need to do is connect your computer to an uncensored and reliable internet connection and then you can connect to the internet anywhere freely.
4] Acrylic DNS Proxy
Acrylic DNS Proxy is a free proxy software that can be potentially used to speed-up your internet connection. What this tool basically does is, it creates a virtual DNS server on a local machine and uses it to resolve website names. By doing this, time taken to resolve domain names is significantly reduced and web page loading speed is increased.
5] kProxy
kProxy is an anonymous proxy service available online. You can directly access blocked content using the kProxy web application, or you can download Windows agent as well. The best part about kProxy is that it doesn't require any installation. It is a portable application that can be executed anywhere, anytime.
6] Psiphon
Psiphon is another popular proxy service that lets you browse the internet freely. It is easy to install and setup and it provides unlimited internet access to users. The tool can be used to bypass all kinds of internet blocks in place.
7] Tor Browser
Tor Browser is not a proxy service as such, but a web browser that can work like an anonymous proxy service. The browser is privacy and security centered. It is so secure and private that even criminals consider using it for accessing the dark web. Tor is very common and widely used these days to bypass internet censorship.
8] SafeIP
SafeIP is a freeware tool intended to hide your computer's IP address and replace it with a fake one. The tool also offers Cookies, Referer, Browser ID, Wi-Fi and DNS protection and also keeps you protected from malicious websites. It is a perfect tool to hide your online identity and browse with confidence.
9] PenguinProxy
PenguinProx.com is a Peer to Peer (P2P) network that can hide your IP address when connecting to any website.
So these were some free proxy software available for Windows. Did we miss out on any, reach out to us in the comment section.
TIP: This post on free VPN software for Windows may also interest some of you.