Taking a screenshot is a regular activity for most computer users. The easiest way to go ahead is to use the Print Screen button on the keyboard, which can launch the default Windows built-in screenshot tool, or any third-party app you may have associated with the button. It may so happen that every time you press the Print Screen button, the Windows computer freezes. This post will offer you few suggestions to help you get rid of the problem.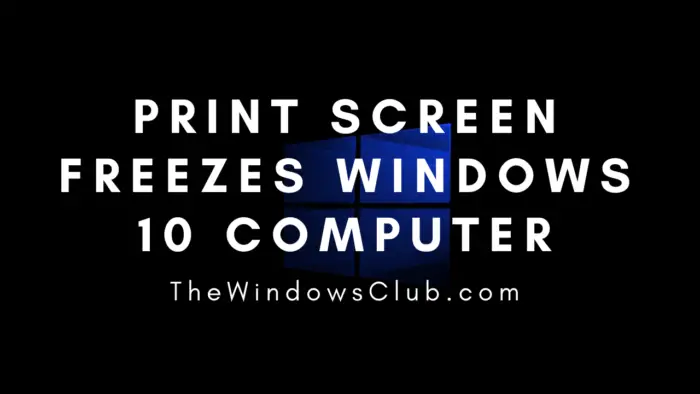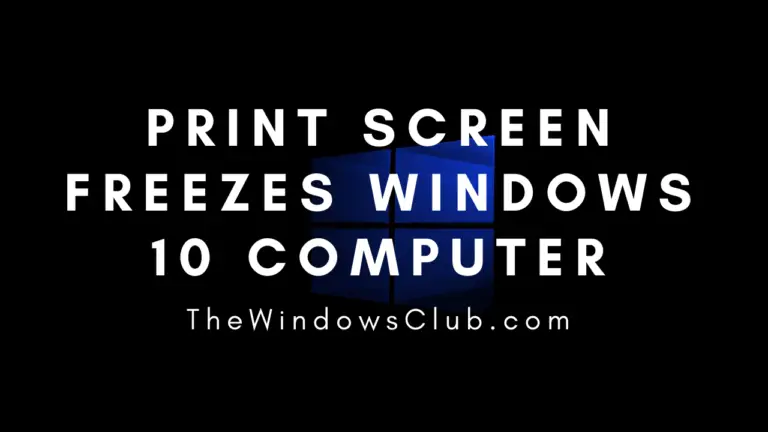 Computer freezes when you press Print Screen
Print Screen is related to GPU drivers. Every time it is invoked, the tool captures part of the screen and captures it. If there is a conflict, the computer may freeze. Here are the suggested resolutions:
Switch to another screenshot tool
Update the Graphics driver
Run DISM/SFC Commands
Check if any other software is causing the problem
Follow these suggestions to help you with the problem that freezes Windows 11/10 computer when you use Print Screen.
1] Switch to another screenshot tool
The current screenshot tool you are using could be the problem. It can be the Windows 10 default application, Snap, and Sketch, Snipping Tool, or the application you may be using.
The point is that you need to uninstall the application or associated the Print Screen button with replace it with another screen capture software and see if it still happens.
2] Update the Graphics driver
If the application is not in conflict, the GPU driver might be the reason. You can check if there is an update available for the display driver you have on the computer or an update to Windows 10.
3] Check if any other software is causing the problem
If the computer freeze problem started happening lately, you might want to check on the recently installed software. Any software that uses the graphics might be the culprit and not just the screenshot tools. The best way would be to troubleshoot in Clean Boot State.
4] Run DISM/SFC Commands
It's the last resort to check if there is corruption in the system files, and it can be fixed. You will have to run these commands on an elevated command prompt.
DISM Command:
Dism /Online /Cleanup-Image /CheckHealth

Dism /Online /Cleanup-Image /ScanHealth

Dism /Online /Cleanup-Image /RestoreHealth
SFC or System File Checker:
sfc /scannow
If there is anything that is corrupted, it will be fixed by these system tools, and you should take a screenshot without a problem.
I hope the post was easy to follow, and you could take screenshots without the computer freezing. It is usually software that causes the problem, and switching from the screenshot software helps.