Sometimes you may find that your System Tray Notification Area Icons, like Clock, Volume, Network or Power missing or momentarily disappeared in Windows 10/8/7. If you face this issue, here is how you can resolve the issue.
System icons not showing in Taskbar
Right-lick Taskbar and choose 'Properties'. Then from the 'Taskbar Properties' window select 'Customize'.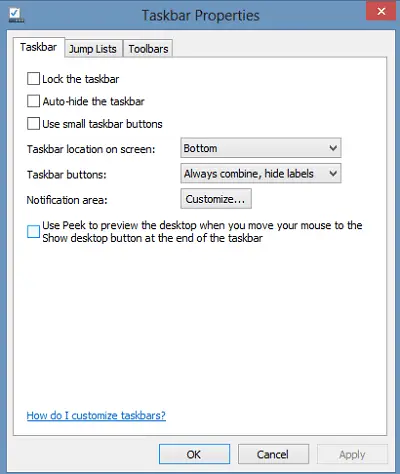 Next, select which Icons and notifications should appear on your taskbar and hit the 'OK' button.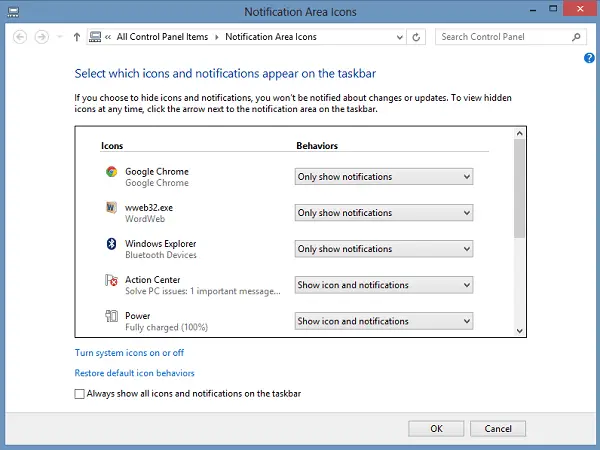 If this does not solve your problem, or if you find that the areas are grayed out, try this registry tweak.
Turn system icons on or off grayed out
Create a System Restore Point first, so that you have something to fall back on, should something go wrong. Before touching the registry, I always recommend the creation of one!

From the Edit Tab, select Find.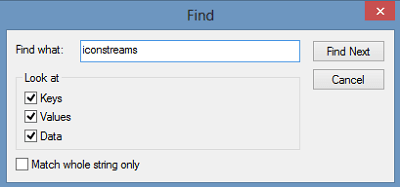 Next, type and search for
iconstreams
and then later for
pasticonstreams
and DELETE ALL such found instances of each of them.
On my Windows I found their first instance in Key:
HKEY_USERS\S-1-5-21-2193082411-1103859620-1337499753-1000\Software\Classes\Local Settings\Software\Microsoft\Windows\CurrentVersion\TrayNotify
You will also normally find IconStreams & PastIconsStream in the right side pane of
HKEY_CURRENT_USER\Software\Classes\Local Settings\Software\Microsoft\Windows\CurrentVersion\TrayNotify
Reboot.
Now enable the system icons using the above regular method. Do note that in case your computer has multiple user accounts you may have to enable icons for each account.
Read: System Tray icons do not work.
Windows 10 users may open Settings > Personalization > Taskbar and then click Turn system icons on or off, link.
Here you can set Volume, Network, Clock and Power System to On. Click OK.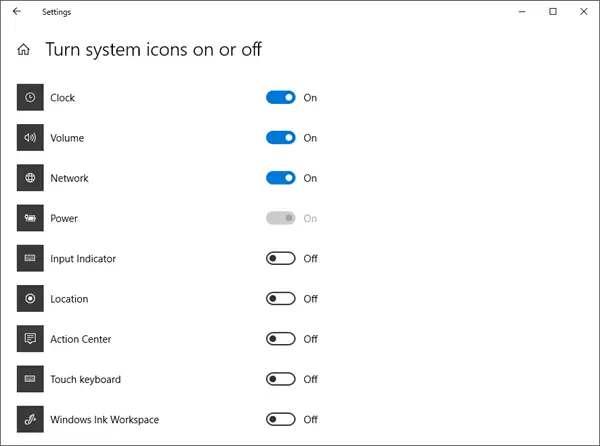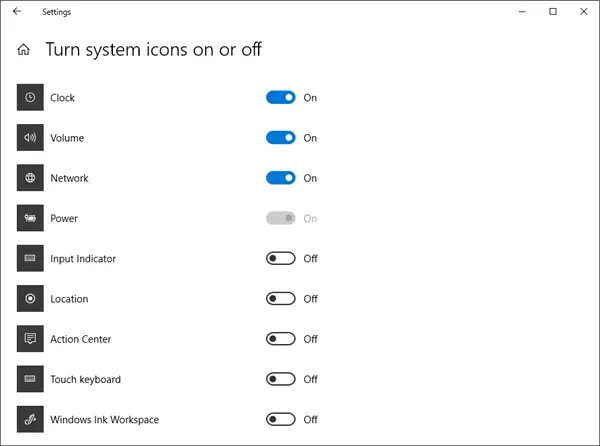 Make sure that the behavior for Power, Network, and Volume are set correctly, and then click OK.
Hope this helps.

Related read: Taskbar icons are invisible, blank or missing in Windows 10.