Those, having Windows 10 installed on their machines might notice a shadow effect under Explorer windows. This is nothing new and has been there in earlier versions of Windows too. But to some, the shadow may appear to be a bit large in size and. If you want to remove the shadow effect, then this post will help you.
Remove Shadow Effect in Windows 10
To begin with, open the WinX Menu and click on Control Panel. Click on System applet and then on the Advanced System properties link on the left side. The following box will open.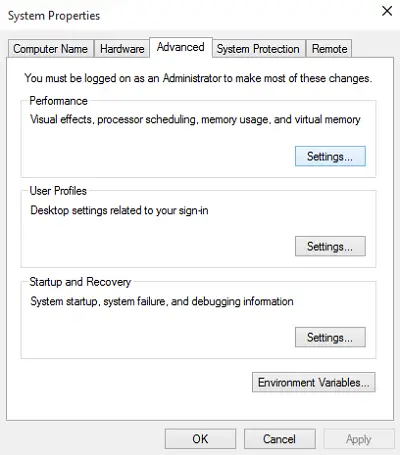 Under the Advanced tab, under Performance, click on Settings to open the following panel.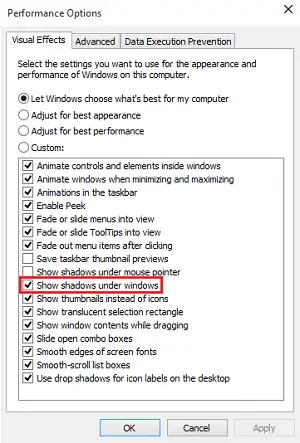 Next, under the Visual Effect tab, uncheck Show shadows under windows option. Click Apply and exit.
This will immediately remove the shadow effect from the window borders in Windows 10 and you'll see a clean interface minus the drop shadow effect. If you do not like the effect, you can always revert back.
Need more Visual Effects Tweaks? This post will show you optimize Windows 10 performance by tweaking Visual Effects. There are several other ways you can customize Windows 10, using the built-in settings. You can customize the Windows 10 Start Menu and you can even use the Personalization Settings to customize your computing experience.