What can you do if Microsoft Edge browser will not open websites or PDFs and you see error INET E RESOURCE NOT FOUND? Luckily, we've encountered a few fixes that should set things straight.
INET_E_RESOURCE_NOT_FOUND
We've recently come across a new problem that some users are facing, and it tends to pop up whenever attempts are made to read a PDF document or at times visit a website. Now, we're not sure why this PDF error is popping up, but what we are certain of, is our ability to help you fix it. The cause of the error could have something to do with a form of system corruption, so let's get down to solving the issue.
1] Repair Edge
You can consider resetting Edge and see if that helps.
2] Disable TCP Fast Open
If repairing doesn't work, we'd like to recommend making some changes to the hidden settings section in Edge.
Launch the Microsoft Edge web browser, and in the address field, type about:flags and press Enter on your keyboard. Scroll to Networking and look for Enable TCP Fast Open, just uncheck that and restart the web browser to activate the changes.
3] Reset Edge as the default PDF reader
Do this if you face this error when opening PDFs. Open Settings > Default Apps > Choose default apps by file types > Locate PDF and set Edge as the default.
4] Enable IPv6
You may enable IPv6 and see if that helps
5] Flush the DNS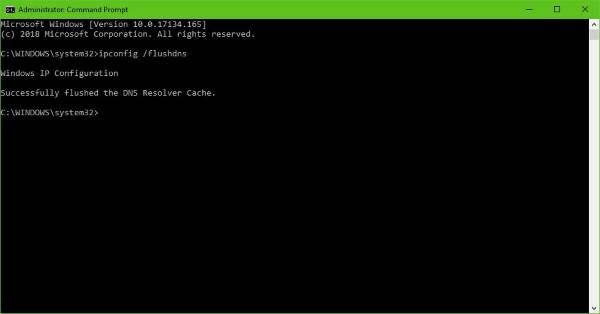 Should all options above fail, then chances are, you may need to flush the DNS cache via the command prompt.
Click on the Windows Key + R to fire up the Run dialog box, then type ipconfig /flushdns and press Enter. You should now see a message:
Windows IP configuration successfully flushed the DNS Resolver Cache.
Exit the command prompt by typing Exit, then click on the Enter key.
6] Reset Internet Security Zones to default
Open Internet Options from the Start Search, click on the Security tab and Reset all zones to default. Click Apply and exit.
This should end your woes, and hopefully, it never returns.
If you are using Windows N or Windows KN editions, you should know that they don't support opening PDF files in Edge. You may have to use the Microsoft Reader app or some 3rd-party PDF reader software.
Related reads: