If you've tried the Alt+Tab keys combination for switching between windows kept open in the browser while you have other apps running simultaneously, you'll not find this function useful. If you want to declutter your Alt+Tab screen, try to disable Edge tabs from the Alt+Tab display. It makes navigation much easier. To make the work easier or less cumbersome, see how it's done.

Do not display Edge tabs in Alt+Tab
Edge users know that Windows supports an integrated set of key combinations to switch between apps quickly. Alt+Tab keys that display every active window in the system is one the best-known example. However, when you have not only multiple browser tabs open, but also numerous applications, navigating or switching between them can take an age.
Disable Edge tabs from Alt + Tab display for convenience as follows:
Open Windows 10 Settings.
Select System
Switch to Multitasking
On the Multitasking page, turn towards Alt + Tab section
From the Pressing Alt+Tab shows the drop-down menu, choose Open windows only
With this, you can limit the number of tabs that are displayed so things don't get overcrowded.
Press Win+I key shortcut to open Windows Settings app.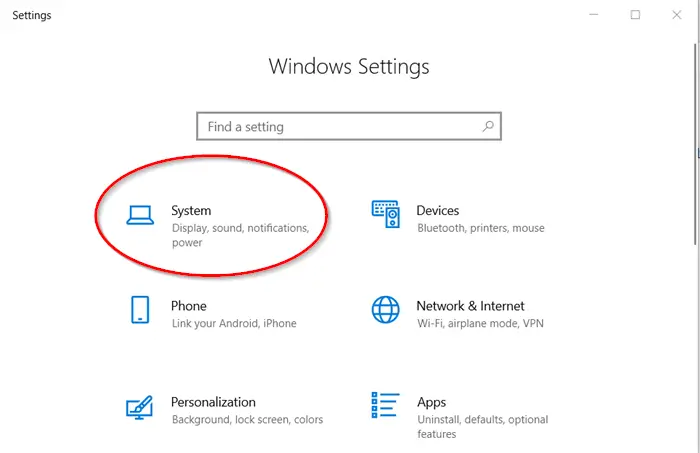 Under the Settings app, navigate to System.
Switch to the Multitasking tab, when seen.
Now, on the Multitasking page, in the Alt + Tab section, look for the 'Pressing Alt + Tab shows' option.
When seen, hit its drop-down menu and select the 'Open windows only' to see only the windows of running programs, including the Edge browser.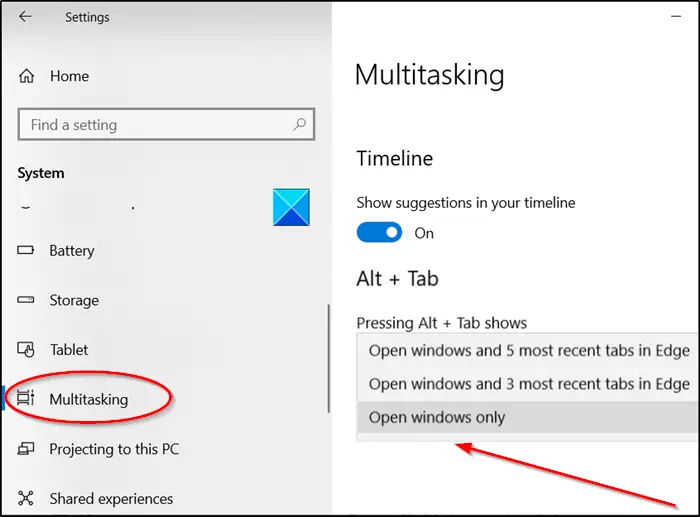 Further, if you would like to see Edge tabs without cluttering the arrangement, select Open Windows and 3 most recent tabs in Edge or Open Windows and 5 most recent tabs in Edge option.
It's important to note here that if the Alt + Tab section is not visible to you in Windows or not showing up, it is likely because you are running the previous version of Windows 10. You must be running version 2009 (also known as 20H2) in order to see the Alt + Tab section.
Hope this helps.