We have observed an increasing dependency on computers for consuming all forms of media these past few years. Over-the-top platforms have picked up pace and computer builds are being modified to make the video-viewing experience more conducive and pleasurable. But sometimes, to fully enjoy a video or a movie, you may require the help of external speakers.
This facility isn't at everyone's disposal, in which case you have to make do with the default, built-in speakers on your computer. Lucky for you, you can maximize the audio levels on your PC beyond the default 100% it offers, if your computer sound is low.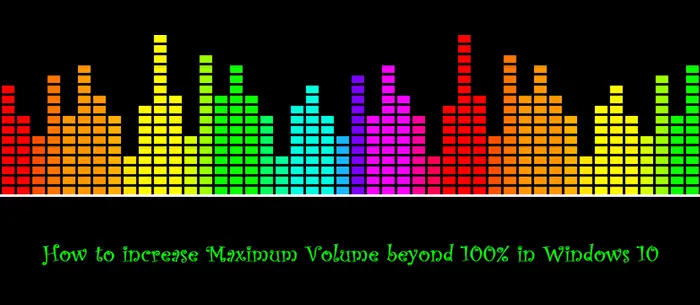 How to increase your computer's volume level beyond 100%
In this post, we will guide you through the steps you need to take to increase your computer's volume beyond its 100% capacity. The options you have are:
Adjust volume levels for individual programs
Use Audio enhancements
Check the software volume
Disable automatic audio adjustments
Use third-party Volume Booster apps
1] Adjust volume levels for individual programs
A little-known facility provided by Windows is that you can adjust the audio levels of the individual programs that are running on your PC. It's important to clarify here that programs mean Edge, Chrome, and not the individual windows opened in a browser. So you have the option to mute the audio on Edge while blasting it fully in Chrome. These settings can get fumbled up accidentally. If you ever experience low volumes in any of your apps, it's best to double-check where the audio of each program stands.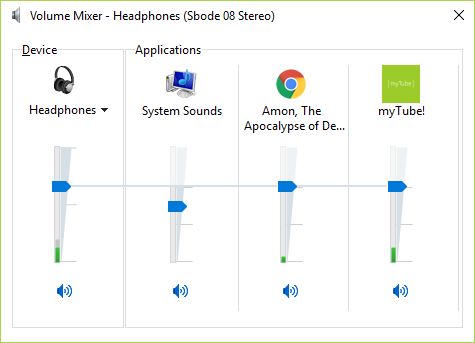 To do so, right-click on the volume icon on the toolbar and click on 'Open Volume Mixer.'
This will show you the audio levels of all the programs currently running on your PC as well as any audio output device (built-in or attached to your system).
Read: Applications missing from Volume Mixer.
2] Use Audio enhancements
If, however, you feel the general audio levels across all programs to be low, you can tinker a bit with the audio settings of your speaker. To operate them, open the volume mixer as has been told in the first procedure and click on your built-in speakers.
This will open the Speaker properties. Now, click on the Enhancements tab and check the 'Loudness Equalization' box.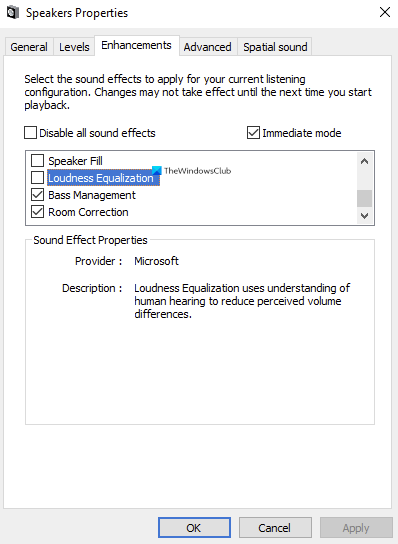 Save these settings by clicking on 'Ok' and close the box. You may now experience louder, clearer audio levels.
Read: Enhancements tab missing in Speakers Properties.
3] Check the software volume
There are several video playing applications, both for your PC and phones, that come with an inherent volume enhancer. For example, the VLC Media Player offers you to increase a video's volume by up to 300% from within the player itself. While this is a very well-known and easy solution to implement, it comes with its fair share of audio distortions i.e., as you increase the volume beyond the maximum threshold, you'll observe the volume levels getting more and more distorted.
If you observe, VLC offers you to increase the volume levels to 125% at most, but if you want you can increase this ceiling.
To do so, open the VLC Media Player and go to 'Tools and Preferences'. On the bottom left corner of the screen, under Show Settings, click on All.
Then, click on Main Interfaces from the options on the left-side pane, and the resultant drop-down menu, select Qt. Scroll down a bit and from the sub-settings on the right, locate the Maximum Volume Displayed options. Change it to the number you feel you'd be comfortable with, the maximum being 300.

Close the box and your settings will have been saved.
Read: How to adjust the volume for individual programs.
4] Disable automatic audio adjustments
If you feel a sudden drop in your audio levels when you're on a call, your communications setting may be set to Low. This is where every time your computer detects communication taking place from the PC, it automatically adjusts the volume levels. If you disable these automatic adjustments, you'll feel a striking difference in them while on call.
To do so, open the Control Panel on your PC and select to view your settings icon to either large or small. Then, click on Sound.
This will open the sound settings. From this dialog box, open the Communications tab, and under 'When Windows detects communications activity' select Do Nothing.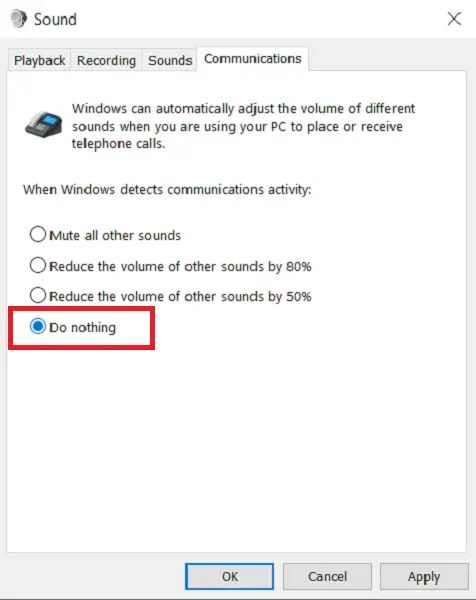 Save these settings and check to see if you feel any improvements while on call.
5] Use third-party Volume Booster apps
There are several free, open-source sound enhancement & booster software for Windows 11/10 which can improve the volume levels for any media file streaming while creating the minimum fuss possible. If you're interested in knowing how these applications work and find out which one would be the best fit for you, make sure you check out our article where we discuss the best free sound boosting applications for Windows 11/10.
Related: How to Boost or Increase Microphone Volume in Windows
We hope you learned about what all can cause your Computer's volume levels to drop and what you can do to increase it beyond its maximum limits!