If you find that applications are missing from the Volume Mixer, here is one thing you need to take a look at. The Volume Mixer & Control in the Windows operating system offers better graphics displays & the ability to control the sound levels of all the applications which call for audio support from Windows 10/8/7. This new mixer effectively lets you control the volume for each application separately. To access it, click on the speaker icon situated on the right side of the taskbar.
Applications missing from Volume Mixer
Open Control Panel > Sound.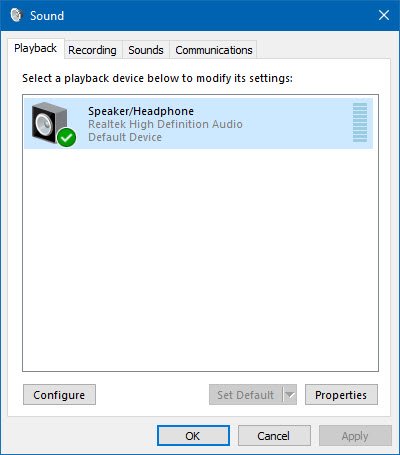 Double-click on the Speaker/Headphone icon to open the following window: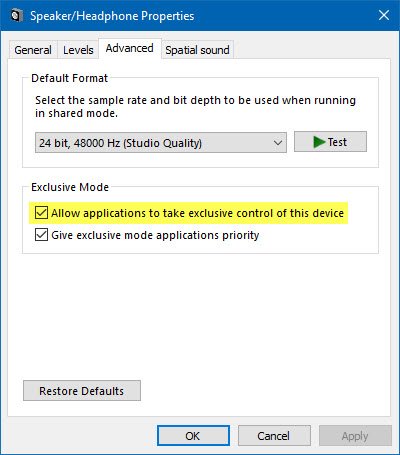 Here, ensure that Allow applications to take exclusive control of this device is checked.
If not, select it, click Apply > OK and exit.
Restart your computer and see.
Hope this helps!