Windows OS introduces a new feature that automatically reduces the speaker volume when any communications activity is detected. Windows 11/10/8/7 will adjust the volume of different sounds when you are using your PC to place or receive telephone calls. Some online games include the ability to use a microphone to talk to teammates during online play. In this and similar case, Windows OS automatically decreases the speaker volume.
Low Volume feature in Windows 11/10
However, if you don't like this feature, and you wish to stop Windows from automatically lowering the volume, you can disable this Low Volume feature in Windows as follows:
Open Control Panel > Hardware and Sound > Sound > Audio properties page > Communications tab. You can also open the Sound settings via Settings > System > Sound > More sound settings.
The options available are:
Mute all other sounds
Reduce the volume of other sounds by 80%
Reduce the volume of other sounds by 50%
Do nothing.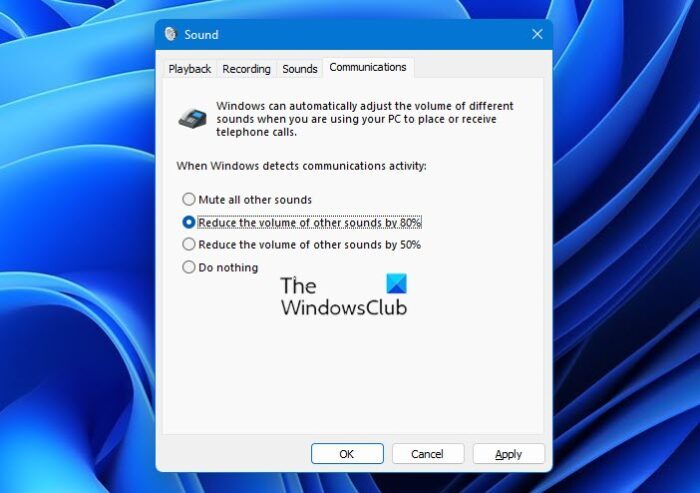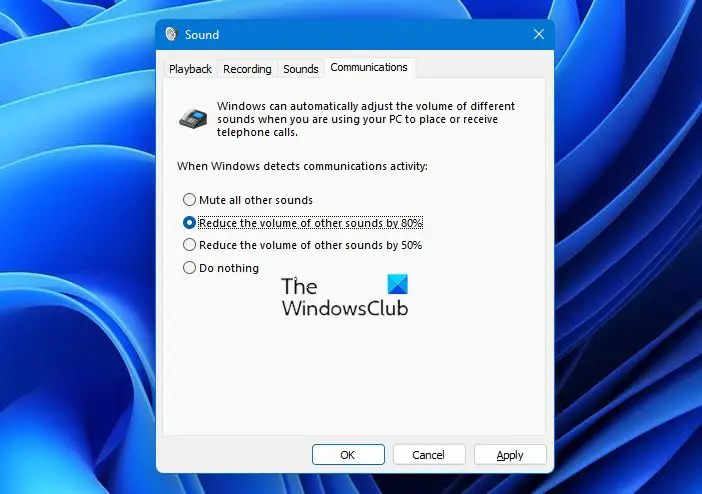 Select Do Nothing from the available options, click Apply/OK and exit.
That's it. You will have disabled this feature.
Related reads: