You're at home using your Windows 11/10 computer, but strangely enough, the Windows operating system automatically increases the volume. Right away, you're wondering if a ghost is haunting your house. Well, there's a high chance your computer is not being haunted by a ghost who's out to eat your work. It's just one of the many problems Windows occasionally throws at us computer users. Like most problems with Windows 11/10, there are several ways to fix the issue, and we will look at a few of them today.
Volume increases or decreases automatically in Windows 11/10
If you find that the audio or volume on your Windows 11/10 computer increases or goes down automatically, here is what you need to do to fix the problem.
Run the Audio Troubleshooter
Update or Roll back the audio driver
Disable Sound enhancements
You may need an administrator account to execute some of these.
1] Run the Audio Troubleshooter
In Windows 10, press the Windows + I key to fire up the Settings app, then from there, click on Update & Security. You should see an option from the left pane that says Troubleshoot; kindly select that option.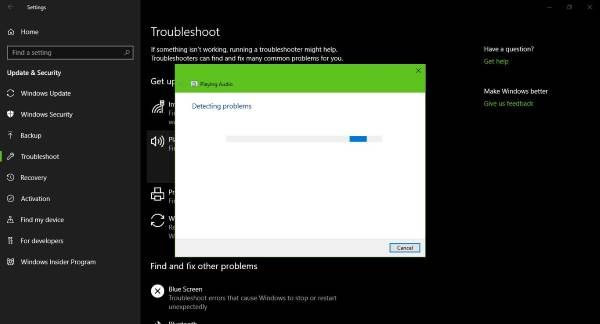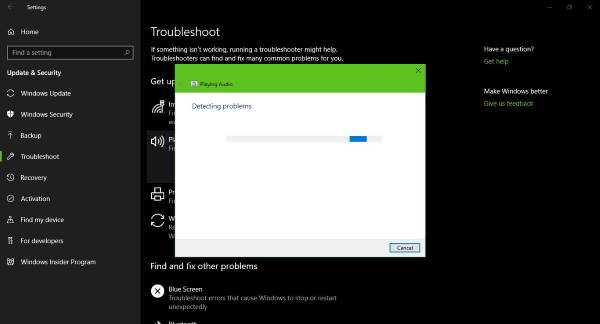 In Windows 11, press the Windows + I key to fire up the Settings app, then from there, click on System > Troubleshoot > Other Troubleshooters.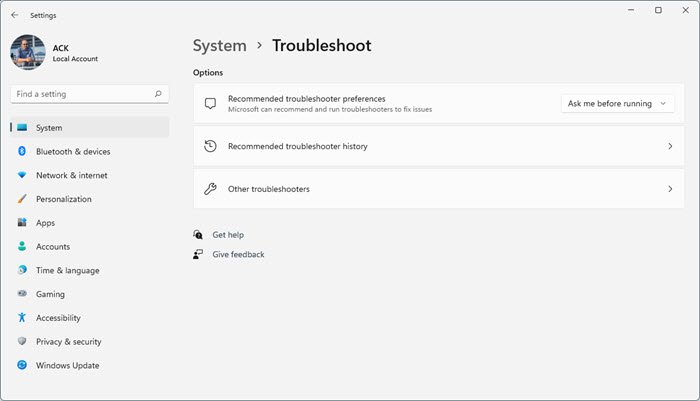 Moving forward, click on the option that says Playing Audio, then select Run the troubleshooter. Wait for it to scan and do its thing, then follow any instructions to help return your computer's audio to normalcy.
Alternatively, you could do this by launching the Settings app, selecting System from the menu, then Sound, and finally, selecting the Troubleshoot option.
Related: Volume keeps muting automatically
2] Update or Roll back the audio driver
Click on the Start menu icon, then type control panel. Select from the search query, and choose Hardware and Sound from the menu. The next step is to click on Device Manager, then choose the option, Audio inputs, and outputs.
You'll see a drop-down showing your audio device. Right-click on it, and select Properties. Finally, click Driver, select Roll Back Driver, and follow the instructions. If you need details, this post will show you how to update or rollback the driver.
Read: How to Boost Microphone Volume level in Windows.
3] Disable Sound enhancements
Microsoft and third-party vendors have shipped audio enhancement packages designed to make your system's specific hardware sound perfect. These are referred to as Audio Enhancements in Windows 11/10. But sometimes, these very 'enhancements' can cause problems with audio and sound. If you face issues with your audio in Windows 11/10, you may want to Turn Off Audio Enhancements and see if it helps.
I hope something here helps you. If you need more ideas, check these links:
How to fix Sound Distortion issues
Why is my volume going up by itself in Windows?
If you are using custom audio software that changes the volume based on a particular situation, then it could be the possible reason why the volume keeps increasing or decreasing. Make sure to disable the setting and keep things under your control. It will ensure that the volume doesn't keep going up and down by itself.
How do I reset my sound to default?
Right-click on the volume icon on the Windows system tray, and click on the Open volume mixer option. This setting s page lets you configure individual apps' overall volume and volume. Locate the reset button next to the label Reset sound devices and volumes for alls to recommended default. Once you do that, all volume defaults to the optimal level Windows sets during the initial installation.