Animated GIFs are everywhere on the internet. They are extremely fun to use which makes your message conversation more engaging and brings life to content when shared on social media sites like emails, slacks, WhatsApp, tweets, and so on. There is absolutely no reason not to use them on your websites or social media.
Animated GIF's are simply great which are used for everything on the internet from making your conversation more engaging with loved ones, advertising your product, proposing your story, making a small presentation to using them for social marketing, In business, animated GIFs play an important role in building a friendly relationship with customers. The perks of using GIF video in business is that it is portable has less transfer time and more importantly does not require any additional production cost.
While there are many websites where you can download GIFs, very few know how easy it is to create your own animated GIFs. If you are the one who enjoys using GIFs in your message and thought of creating your own one, then you are in right place. Creating your own GIFs is as fun as sharing them on the internet. You can easily create a GIF using free programs like VLC and GIMP. All you need to do is select a video you like, pick a clip out of it using VLC and convert it to GIF using the program GIMP. In this article, we explain how to create animated GIFs from a video file using VLC and GIMP.
Create Animated GIF from a video file using VLC
1] Extract a scene from the video you want to make a GIF using VLC
To make GIF, you need to first extract scenes from the video to create a clip that you want to make a GIF.
Before creating your own animated GIFs, you need to first download and install VLC.
Launch VLC. Navigate to the View tab and click Advanced Controls from the drop-down menu. Enabling this will display the controls at the bottom of the VLC window while playing the video.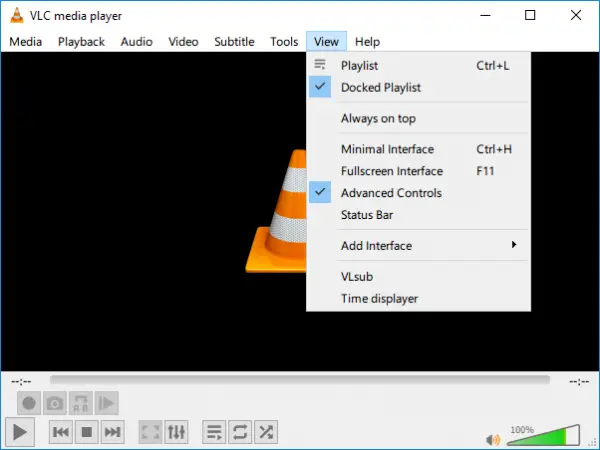 Open the video from which you want to extract the scene to make GIF.
Now position the slider to where you want to begin the recording. This will be the start point of your video clip.
Hit the red record button in the new advanced controls to start recording and click play on the video.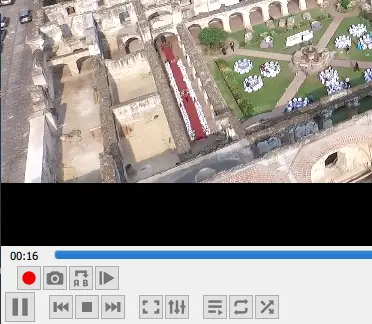 Let the video play till the scene where you want your clip to end. Press the Record button again to end the recording. Now you have a clip containing the scenes out of which you want to make n animated GIF. The video clip will be saved in C:\Users\Username\Videos
2] Convert Video clip into the frame
VLC is an open-source media player that can be used to create frames or sequences of pictures from the video.
Launch VLC and go to Preferences. Under the Show Settings at the bottom of the window, click the radio button with option All.
Now select Video from the left column of the Advanced Preferences window and expand Filters.
Click Scene Filter.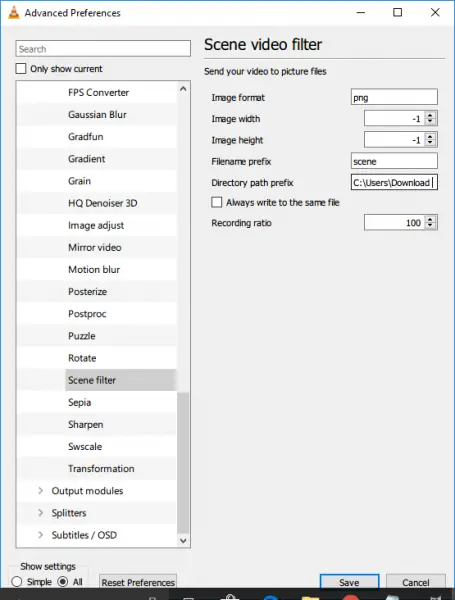 In the Scene Filter window, set the image format, give the directory path to the file and type the recording ratio.
Click the Save button and go back to the Advanced Preferences.
Expand Videos and click Filters.
Select the Scene video filter module to process the video stream.
Hit the Save button to apply the changes. Navigate to Media and click  Open File. 
Browse to the location where your video clip is saved which you want to convert to an animated GIF.
Play the video file.
The images will be saved automatically in the mentioned directory. If you don't see any images, close the VLC application, reopen it, and replay the same video. This may happen if VLC fails to recognize the enabled scene filter.
It's worth noting that once you have your frames created, disable the option again to avoid creating frames for every video you play on VLC.
The converted images are stored in the frames folder.
Convert video Clip into GIF using GIMP
1] Import video Frames
To create GIF, download and install GIMP.
Launch GIMP and go to File. Select Open as Layers from the drop-down menu.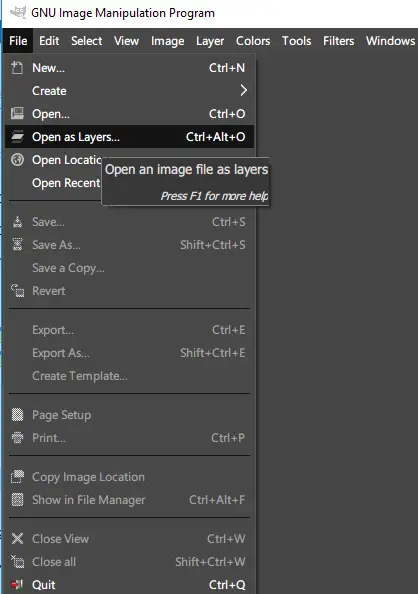 Browse to open the folder that contains images in frames that you created using VLC.
Select all the frame images and click Open. Once done GIMP creates a new project and places image files as layers.
2] Export Image as  GIF
Navigate to Image and select Mode.
Choose Indexed instead of RGB and set the Maximum number of colors to 127.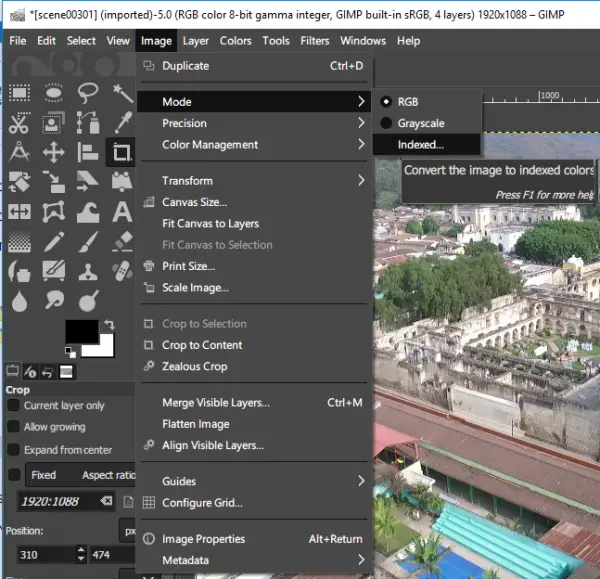 In the Indexed Color Conversion window, Click Convert.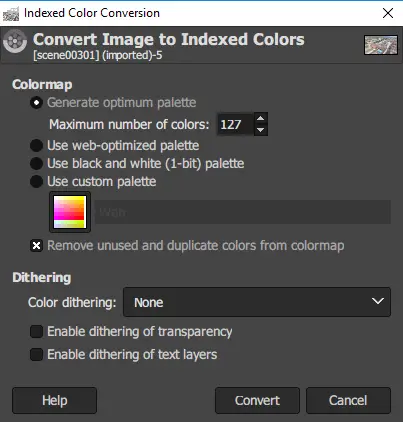 Navigate to Filter and click Animation.
Choose to optimize for GIF.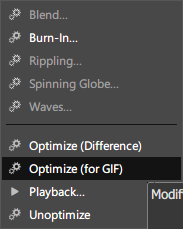 Now go to File and choose Export As option from the menu.
Name the file and click Export.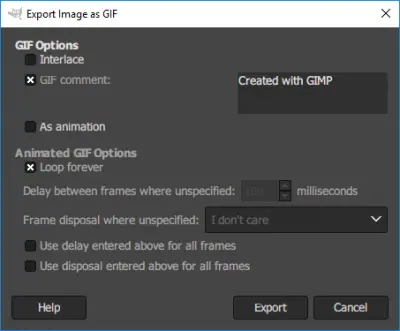 Once done you have your very own Animated GIF ready.
GIMP also lets you resize images, just in case you did not know.
That's all.
While on the subject, you might want to have a look at Microsoft GIF Animator, AnimatedGIF, Make GIF Video Capture, LICEcap, Screen To GIF, Data GIF Maker from Google Labs, Movie To Video, Convert Video to GIF online tools,  Tools to create an animated GIF, and GiftedMotion too.