A lot of computer users have decided to invest in Microsoft's Surface products, and that's not a bad idea because the Surface line of devices is still some of the best Windows 10 computers out there. Being at the top doesn't mean constant smooth sailing, which is why some users have come across issues – like automatic and erratic screen dimming.
Surface Pro screen dimming problem
One of the most prominent problems has much to do with the Surface Pro 4. You see, there are times when the device will suffer from screen dimming issues, and this can be a real annoyance, especially for those who use their device on a regular basis.
But not to worry, there are several ways one can solve the screen dimming issue without having to send the Surface Pro 4 to a professional or back to Microsoft. Now, we should point out that this is a common issue, therefore, one shouldn't take it too seriously.
OK, so let's talk about getting this problem under control. Be sure to follow the steps as laid out and we promise, you'll be up and running in no time.
1] Check for Updates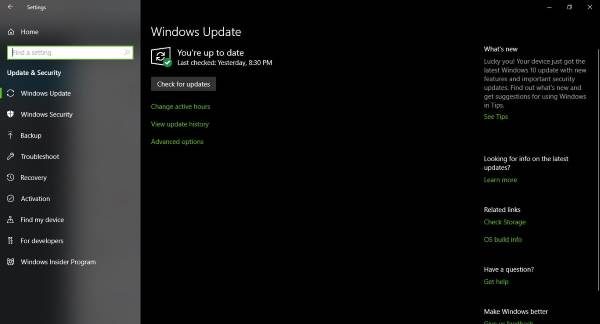 It makes sense, to begin with checking for updates because Microsoft tends to release updates on the regular when it comes down to its Surface line of products. To check for the latest Windows Updates, navigate to Settings > Updates & Security, then click on the check for updates option.
If you're lucky, you might even come across a new update from Intel themselves since the core components came from that company.
Now, if you're more interested in updating the graphics card driver, go to Device Manager and check from there. Just click on the Cortana button, type Device Manager Settings in the search box, then click on the option when it makes itself available.
Alternatively, you can visit the Intel website to manually download the latest Intel graphics driver.
2] Did the problem appear after updating Windows 10? Let's roll-back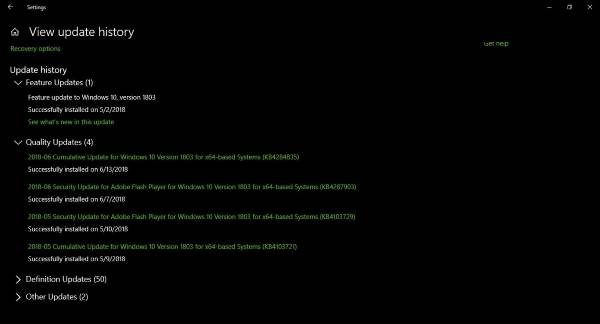 Launch the Settings app by clicking on the Windows Key + I, then select Updates & Security > Windows Update. From there, navigate to Update History > Uninstall Updates. Locate the latest update installed, and simply remove it.
Once that is done, restart your computer. then check if everything is back to normal.
If the problem started after a feature upgrade, you may want to consider a Rollback.
3] Adaptive Brightness on? Turn it off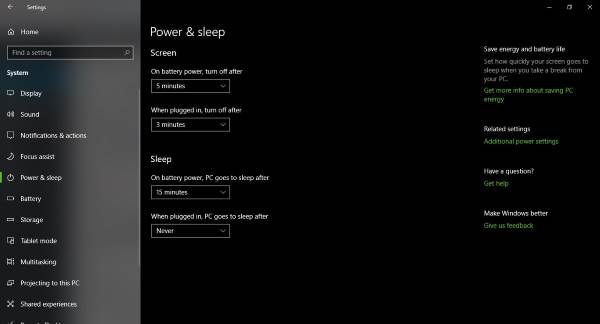 When it comes down to saving power, this is here adaptive brightness comes into play. For those who aren't aware, adaptive brightness is designed to scan your room and surroundings for a certain level of light. Depending on what it detects, the system automatically changes the brightness of your screen.
It's a popular feature on smartphones for quite a while now, and you know what? It works, but there are times when it doesn't.
To turn off adaptive brightness, fire up Cortana and search for power options. When it pops up in the search query, click on Power Options then choose your power plan, and finally click on Change Plan Settings.
The next step, then, is to navigate to Change Advanced Power Settings, then Display > Enable Adaptive Brightness. From here, change Plugged In and On Battery to off, and that's it. Click OK, restart your computer, and move on.
If nothing helps, you may want to consider resetting your Surface Pro device.
Related reads that may help you: