Microsoft Surface Book has been one of the best products from the Redmond giant, but it seems that the slick machine is already running into initial niggles, which the users are finding it hard to cope up with. From a change in color temperatures while browsing to the detachable dock being stuck, the list of niggles continues. Another critical problem many Surface Book users face is the flickering screen issue which will not just spoil your viewing experience, but also strain the eyes.
Screen Flickering issue in Surface Book
It is just a couple of days ago that customers who preordered Surface Book got their devices delivered and the divulging of issues have been flooding the Microsoft Support forums. The users were surprised to see the flickering problem persist even after applying all the updates. The flickering screen might be caused by many things – but here are a few workarounds that can help you fix the screen flickering problem if you find that updating Graphic Drivers has not helped you.
Change the Brightness
Check the Screen resolution
Toggle Temperature Setting
Disable Hyper-V.
1] Change the Brightness
The display might flicker at less brightness and changing the same might solve the problem, at least partially. To change the brightness all you need to do is go to the Action Center and toggle the Brightness icon to adjust.
2] Check the Screen resolution
Go to Start > Settings > System > Display > Advanced Display Settings. Choose 1920 x 1080 resolution, which is recommended as optimum for Surface Book and select "Apply".
3] Toggle Temperature Setting
According to Microsoft, this might also happen due to overheating, and you can try by shifting the Surface to a cooler area or even better turning it off completely till it gets cooled down. This problem will most likely be solved in an upcoming update.
4] Disable Hyper-V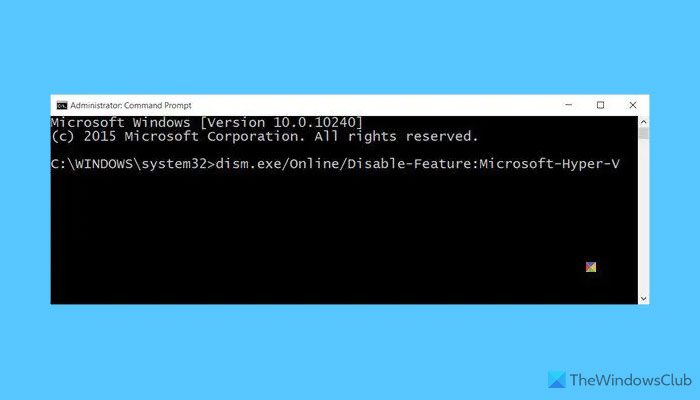 If all the above steps didn't solve the problem than this one will surely do. As some of the users noted out, the flickering screen seems to be the handiwork of the Hyper-V feature which is Microsofts Virtualisation Technology that is bundled with Windows OS. Disabling Hyper-V is known to solve the issue and here is how you can do so
Open an elevated Command prompt and execute the following command line:
dism.exe/Online/Disable-Feature:Microsoft-Hyper-V
Restart your Surface Book and see if it has helped.
Why is my Surface Book screen flickering?
In most cases, this problem arises when there are some issues with the display driver. Therefore, you need to repair the driver first. However, if it doesn't help, you need to uninstall the existing driver and reinstall it immediately to get this problem fixed.
Why does my Surface laptop screen keep going black?
There are mainly two things you need to keep in mind when your Surface laptop screen keeps going black. First, you need to uninstall and reinstall the display driver. Second, you need to ensure that there are no physical or hardware problems. If yes, you need to go for the repair.
We hope that Microsoft will find a fix for this problem soonest.
Related posts if you need additional help:
See this post if Surface Book doesn't recognize Touchpad and Keyboard.