Some PC users are reporting the issue whereby after installing new Windows Update on their Windows 11 or Windows 10 computer, they get the 0x80028CA0 Type Mismatch error when copying Libraries to an external drive attached to their system. This post provides the most suitable solutions to this issue.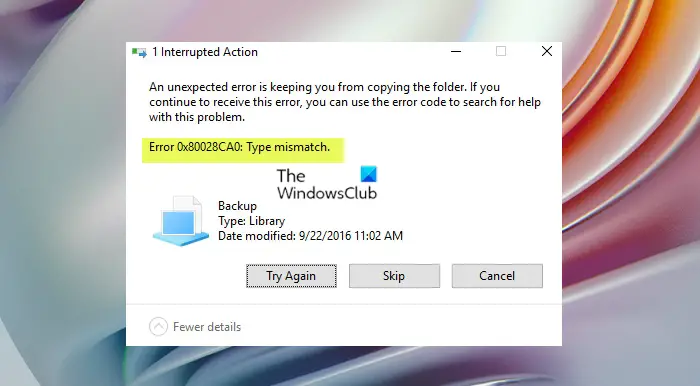 When you encounter this issue, you'll receive the following full error message;
1 Interrupted Action

An unexpected error is keeping you from copying the folder. If you continue to receive this error, you can use the error code to search for help with this problem.

Error 0x80028CA0: Type mismatch.
0x80028CA0 Type Mismatch error when copying Libraries
If you have stumbled on the 0x80028CA0 Type Mismatch error when copying Libraries on your Windows 11/10 PC to an external drive, you can try our recommended solutions below in no particular order to resolve the issue on your system.
Run File and Folder Troubleshooter
Create new folder
Uninstall 'buggy' Windows update
Perform System Restore
Let's take a look at the description of the process involved concerning each of the listed solutions.
1] Run File and Folder Troubleshooter
We recommend whenever you encounter issues on your Windows 11/10 PC, and you're aware of any in-built troubleshooters or non-native troubleshooters, you should run the automated wizard to fix all the identified problems for you automatically or opt to select the problems you'd like to have fixed automatically.
This solution requires you to run File and Folder Troubleshooter and see if the 0x80028CA0 Type Mismatch error when copying Libraries on your Windows 11/10 PC is resolved. If not, try the next solution.
2] Create new folder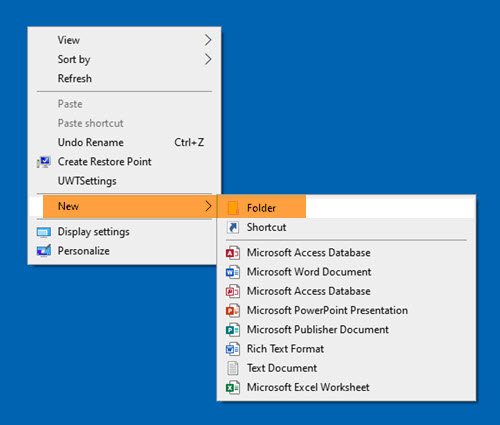 Some affected PC users reported that even though they can't copy/paste a Library, they can copy the contents of the Library without any problems. In this case, to workaround the issue, you can manually create a new folder on the external drive, then copy (do not use the Ctrl+C keyboard shortcut) the contents of the Library folder on your PC to the folder on the external drive.
Alternatively, since copying an entire Library folder to an external drive is essentially a 'backup', you can use any third-party backup software to create backup copies of folders/files for storing them on external drives.
3] Uninstall 'buggy' Windows update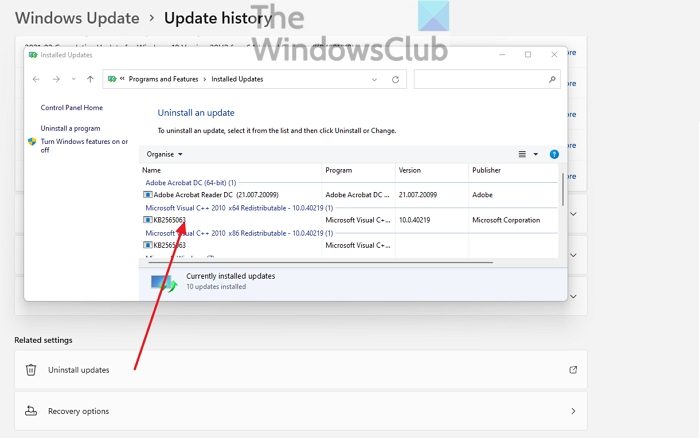 The issue in focus reportedly started to occur for most users after a recent Windows update. In this case, to resolve the issue, you can simply uninstall the update. However, if this isn't the case, we suggest you check for updates and install any available bits on your Windows 11/10 device and see if the error reappears when you try to copy the Library folder to your external drive.
4] Perform System Restore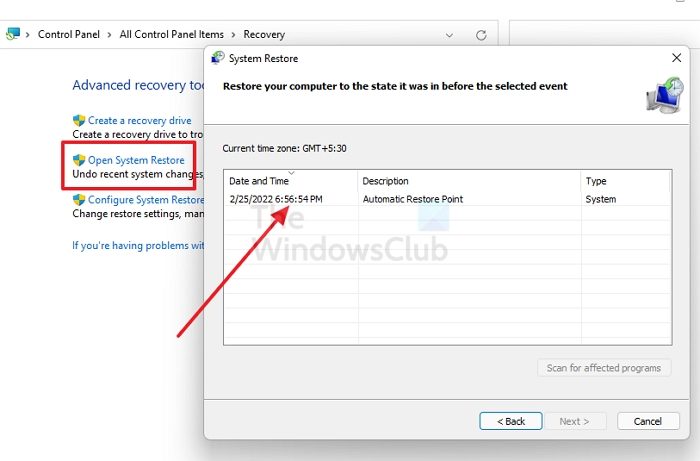 This solution is an alternative to uninstalling the problematic update that triggered the error in highlight; or if the update isn't the culprit but you are certain you can copy Libraries just fine without issues previously – in this case, since you have no idea what changed that might have ended up triggering the issue, you can use System Restore (any changes like application installs, user preferences and anything else made after the restore point will be lost) to revert to a date your system was working properly.
To perform System Restore, do the following:
Press Windows key + R. to invoke the Run dialog.
In the Run dialog box, type rstrui and hit Enter to launch the System Restore Wizard.
At the initial screen of System Restore, click Next.
At the next screen, check the box associated with Show more restore points.
Now, select a restore point prior to when you noticed the issue on your device.
Click Next to advance to the next menu.
Click Finish and confirm at the final prompt.
At the next system startup, your older computer state will be enforced. The issue in hand should be resolved now.
Hope this helps!
Related post: Error 0x80070032, The request is not supported when copying files
How do I fix Unspecified error when copying?
If you encounter the Unspecified error while copying file/folder from PC to Android phone, it is possible that the Android SD card is corrupted. In this situation, you can go to check whether the SD card can work as normal on the phone. If not, you will need to make data recovery now.
Why is there an error copying file or folder?
Among other reaons, the main possible cause of unspecified error in Windows 11/10 while copying file or folder could be that the target disk has insufficient free space. If there is not enough free space and the files that you want to copy is very large, the data copy won't be completed. Also, if the destination disk is corrupted, or the file is encrypted or system limitation or file/folder ownership changed, the copy operation is likely to fail.
What does the parameter is incorrect mean when copying files?
If you get the parameter is incorrect when copying files, it could be due to insufficient disk space. In such a case, you can choose unnecessary files on the partition that you are going to copy files to and delete them to get more unused space. Or you can turn to a bigger SD card or USB flash drive.