Battlefield is a definite hit, however, high CPU usage has made the gaming session not so fun anymore. The game is hogging CPU usage and as a result, it leads to stuttering and lagging problems. In this post, we are going to end the lagging and stuttering issues by presenting you with some simple solutions. So, if you are fed up with Battlefield  2042 high CPU usage, this guide is for you.
Fix Battlefield 2042 High CPU usage on Windows PC
If Battlefield 20422 is having high CPU usage, try the following solutions.
Change the power settings
Troubleshoot in Clean Boot
Free up some RAM and CPU
Avoid overclocking
Verify Game integrity
Wait for the update
Without any further ado, let's start with the solutions.
1] Change the power settings
First up, we are going to alter your Power Settings and see if that helps. We will just be tinkering with the Processor Power Management option, to do that, you need to follow the prescribed steps.
Click on the Start menu and search Power Plan.
Select Edit Power Plan.
In Edit Power settings, click on Change advanced power settings.
Now go to Processor Power management > Minimum processor state and set the value to 20%.
This will do the job and you won't be having au CPU-related issues.
2] Troubleshoot in Clean boot
Next up, we are going to perform Clean. Performing clean boot is a must as third-party software always works their wonder in the case of Battlefield or any other game for that matter. Following are the steps to run a clean boot.
Click Windows+R to open the Run Dialog box.
Now type msconfig and then the ok button.
Go to the Service menu and tick the box next to Hide all Microsoft services.
Click on Disable all option.
Restart the computer and hopefully, the game is not lagging anymore. If the issue is resolved, manually enable processes until you stumble upon the culprit, then just remove it, and your issue will be resolved.
3] Free up some RAM and CPU
If that doesn't do the job, then try making some RAM space. There are many background processes going on that put extra load on the CPU as well as your RAM. Ending them can do the job for you. So, follow the prescribed steps to stop apps that are consuming a lot of RAM and CPU.
Hit Ctrl + Shift + Esc to open Task Manager.
Go to the Memory tab and check which app is using maximum RAM and end them.
Then, click on the CPU tab, and end the required programs.
Finally, open your game and see if it worked.
4] Avoid overclocking
Overclocking to an extent can amp the game process. However, overclocking can cause damage to the CPU. Most of the time PC heats up as a result of overclocking therefore make sure that you are not overclocking. Also, if you these sorts of apps, it is better to remove them, or at least disable them before launching the game.
5] Verify game integrity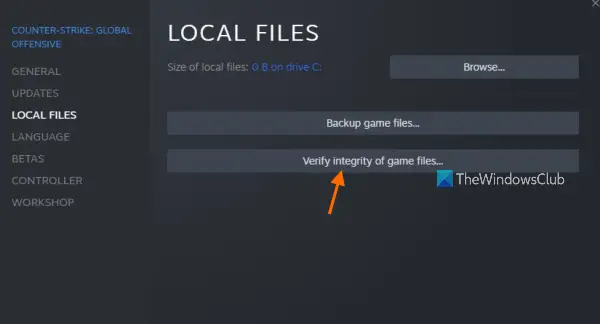 If avoiding overclocking didn't work, try verifying game integrity. Missing and corrupted game files are the root cause of such issues. And it can be solved pretty easily. Here's what you need to do.
Launch Steam and go to Library.
Right-click on the game and select Properties.
Go to the Local Files tab and click on Verify the integrity of game files.
Wait for a moment and restart your PC. This will definitely help you to get rid of stuttering and lagging issues.
6] Wait for the update
If nothing worked for you, then the only thing you can do is wait for an update. It is pretty well known that Battlefield 2042 is having some optimization issues. We are hoping that their developers will release an update soon. So, just wait for that, once the update is available, install it and your issue will be resolved.
More suggestions here: How to fix 100% Disk, High CPU, High Memory usage in Windows
Is Battlefield 2042 CPU or GPU intensive?
Yes, Battlefield 2042 is CPU and GPU intensive. In fact, you can't even play the game if you have an inferior set of hardware, this game probably won't work on it. So, before downloading Battlefield 2042, you need to make sure that your computer, at least has the following configuration.
OS: 64-bit Windows 10
Processor: AMD Ryzen 5 1600, Core i5 6600K
Memory: 8 GB RAM
Graphics: AMD Radeon RX 560,Nvidia GeForce GTX 1050 Ti
DirectX: Version 12
Storage: 100 GB available space
As you can clearly see, the game can't be played on an inferior chipset with an inferior graphics card.
Read: Battlefield 2042 FPS Drops and Stuttering Issues on PC
How do I fix Battlefield 2042 crashing on PC?
It is pretty common for a game to crash on a Windows computer. If Battlefield 2042 is showing the same trait, you can try executing the solutions we have mentioned here. Or, check our guide to see what to do if Battlefield 2042 keeps crashing on your computer.
Read: Battlefield 2042 Black Screen on startup or while loading