Windows 7, one of the most successful operating system, is finally into its last year of support. The end of support date for Windows 7 SP1 is till January 14, 2020, and Microsoft is sending out a final reminder. This doesn't mean that your computer will stop working. But there will be no help from Windows 7 technical support. Moreover, the security updates will be available at a cost for Enterprise.
Windows 7 End of Support FAQ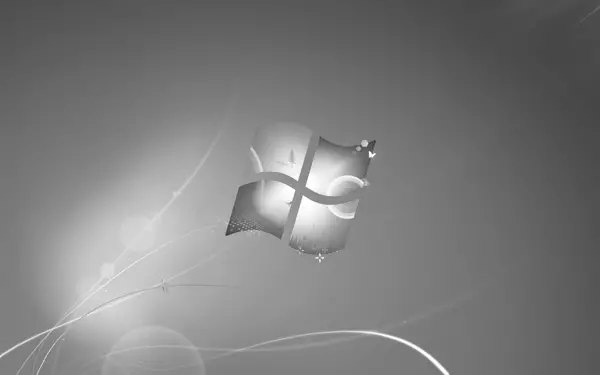 Says Microsoft,
To help our customers get advanced notice of this change, we are reaching out with information and resources. Beginning next month, if you are a Windows 7 customer, you can expect to see a notification appear on your Windows 7 PC. This is a courtesy reminder that you can expect to see a handful of times in 2019. These notifications are designed to help provide information only and if you would prefer not to receive them again, you'll be able to select an option for "do not notify me again," and we will not send you any further reminders.
After January 14, 2020, Microsoft will no longer provide security updates or support for PCs running Windows 7. You can continue to use Windows 7, but once support ends, your PC will become more vulnerable to security risks. Windows will operate but you will stop receiving security and feature updates.
Now that you know your PC will not stop working, there will no longer receive security updates. The security updates are crucial else all your data on the computer could get into the wrong hands. If you are running your business on Windows 7, it's even more critical for you to upgrade to Windows 10 to safeguard customer data and company information.
1] Paid Security Updates
Users of Windows 7 Professional and Windows 7 Enterprise can purchase Extended Security Updates through January 2023.
On September 6, 2018, Microsoft announced that the company would offer paid Windows 7 Extended Security Updates or ESU till January 2023. It will be available on a per-device basis, and the price will increase each year. It will be available to all Windows 7 Professional and Windows 7 Enterprise customers in Volume Licensing.  Customers with Windows software assurance, Windows 10 Enterprise or Windows 10 Education subscriptions will get a discount.
Additionally, Office 365 Pro Plus will also get support. These devices will need an active Windows 7 Extended Security Updates (ESU) through January 2023. It means that customers who purchase Windows 7 ESU will be able to continue to run Office 365 ProPlus. The final pricing of ESU is not yet official.
Read: Risks involved in staying with Windows 7 after End Of Life!
2] Can you upgrade the existing PC to Windows 10?
Windows 10 has been tested to work on a variety of hardware configurations. I have upgraded my old laptops, and they worked fine for casual usage. So here is the deal, while your system can be upgraded, it may not perform well. The best way to figure out is to download Windows 10 ISO and upgrade it.
You can keep using it without activating it, and when you are convinced, go ahead and make a purchase. Do check out our post on new features of Windows 10.
3] Can Windows 7 still be installed or activated?
Windows 7 can still be installed and activated after support has ended. However, to avoid security risks and viruses, Microsoft recommends that you consider upgrading to Windows 10. However, you will be left vulnerable to security risks, ransomware, and viruses.
4] No more Internet Explorer
Internet Explorer is a component of Windows 7. Just like Windows 7, Internet Explorer will also meet its end of support and discounted on January 14, 2020.
5] What about Windows 7 Enterprise?
Microsoft has plans to support Windows 7 Enterprise with paid security updates. However, the IT department might want to start evaluating on migration process of applications and computers with one year left.
6] What about Windows 7 Embedded?
Microsoft will keep supporting Windows 7 Embedded. ATMs or gas pumps use Windows 7 Embedded. They have a life cycle different from the OS which powers the computers. There are a number of members of the Windows Embedded 7 product family with different support lifecycles. The earliest end of support date is January 14, 2020, and the others follow thereafter.
Microsoft has released a document on this subject and you can download it by clicking here. You can also get Windows 7 Extended Security Updates now.
What are you planning to do now? You should consider upgrading Windows 7 to Windows 10, as it will be difficult to secure Widows 7 after End Of Support.

Now read: Windows 7 End of Life recommendations – What next!?