The Surface Pro is one of the best devices out there. From what we've gathered recently, some owners of the Surface Pro are facing an issue where the icons on the taskbar are not spaced out properly whenever the lid is closed and a secondary screen is used. Space is automatically increased, which is quite strange, so what is the reason behind this problem?
Taskbar icon spacing is too wide
When it comes down to fixing this problem on your Windows 10 device or your Surface Pro laptop, we can say for certain that it doesn't take a lot of effort to get the job done. Simply follow the steps we're about to discuss below, and in no time your taskbar will return to its normal state even when the lid is closed.
We can now discuss how to fix this problem in more detail.
1] Navigate to Change additional tablet settings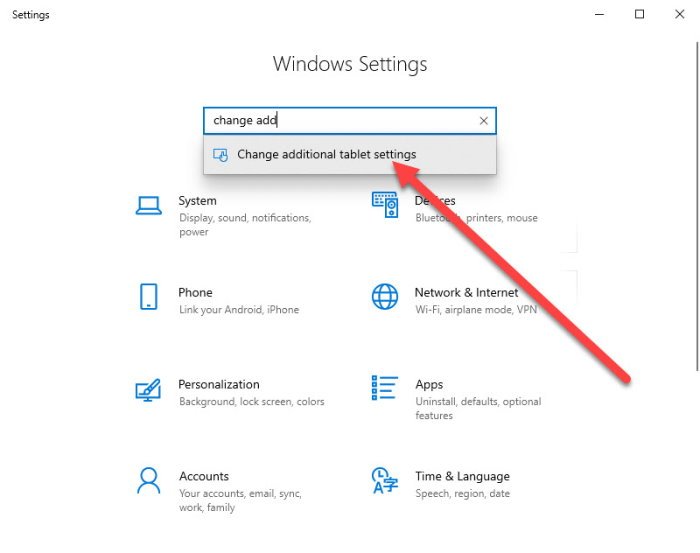 OK, so the first thing you will want to do here, is to fire up the Settings area, then from the search box, type Change additional tablet settings.
After that, go to When I'm not using tablet mode > Make app icons on the taskbar easier to touch and turn it off.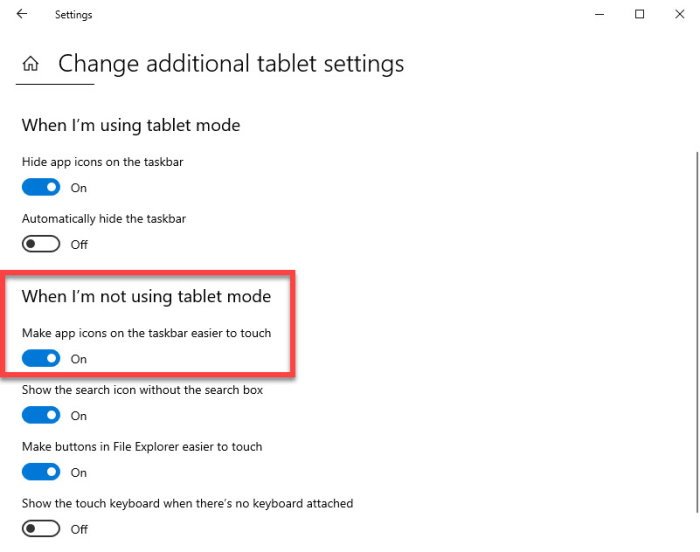 Finally, restart your computer and attempt to do what you were doing before. We are confident the spacing on the taskbar should now be fixed.
2] Run the Surface Diagnostic Tool
Most common issues on Surface can be solved by running the Surface Diagnostic Tool. Run it and see.
3] Download and install the latest firmware & driver pack
The final step to take, then, is to download and install the required firmware and driver pack for your Surface Pro computer. Visit this link to download the pack. Be sure to select the correct Surface device from the list to avoid any errors when installing.
Hope something here helps you.