If the Riot client not opening or launching on your Windows PC, then this problem might be caused due to missing necessary permissions or compatibility issues with the app. It can also occur due to out-of-date display drivers, conflicting programs, or antivirus interference.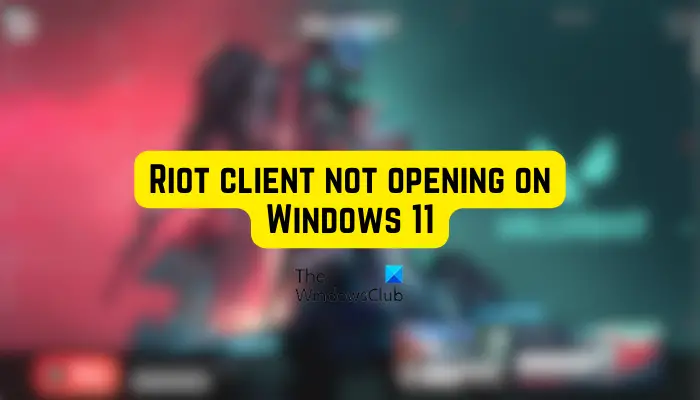 Riot client not opening on Windows 11
If the Riot client is not opening on your Windows PC, we suggest you first reboot your computer and then try opening it. In case the issue is still the same, here are the solutions you can use to fix the problem:
Launch the Riot client with administrator rights.
Run the compatibility troubleshooter.
Ensure your display drivers are up-to-date.
Close open programs.
Temporarily disable your antivirus and check if it helps.
Reinstall the Riot client.
1] Launch the Riot client with administrator rights
Run the Riot client as an administrator and see. To do so, hold CTRL+SHIFT and then click on the Riot icon. The program will launch as an administrator.
If it works, then set Riot to always run in admin mode as follows:
Go to the desktop shortcut of the Riot client and right-click on it.
From the appeared context menu, select the Properties option.
Now, navigate to the Compatibility tab and tick the Run this Program as an administrator checkbox.
Click on the Apply > OK button to apply new settings.
When done, try launching the Riot client to check if it opens correctly.
2] Run the Program Compatibility troubleshooter
Some affected users have reported that running the Program Compatibility troubleshooter has helped them fix the issue. Here are the steps to do that:
Right-click on the Riot client shortcut and choose the Properties option from the context menu.
Now, press the Run compatibility troubleshooter button to open and run the Program Compatibility Troubleshooter window.
After that, select one of the recommended troubleshooting options and follow the onscreen instructions to resolve the compatibility issues with Riot.
When done, open Riot and see if it helps.
3] Ensure your display drivers are up-to-date
Outdated or faulty graphics drivers can cause launch issues with game clients like Riot. So, update your Graphics drivers and see if it helps fix the problem.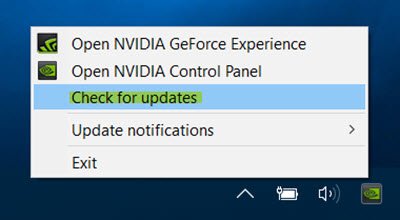 You may visit your computer manufacturer's website, or use tools like AMD Driver Autodetect, Intel Driver Update Utility, NV Updater, or Dell Update utility to update your drivers.
4] Close open programs
There might be some third-party program causing conflicts with the Riot client. And as a result, you are unable to open it. Hence, you can check your background programs and close them one by one to analyze which one is causing conflicts. You can open Task Manager and close programs to see if it resolves the issue.
5] Temporarily disable your antivirus and check if it helps
It might be your overprotective antivirus suite preventing the Riot client from opening correctly. Hence, try disabling your antivirus for some time and check if you can launch the Riot client. If yes, you can add the Riot client to the exception/exclusion/whitelist settings of your antivirus.
6] Reinstall the Riot client
If nothing helps, you may want to consider reinstalling the Riot client.
Why is Riot client not signing in?
If you are unable to sign into your games on the Riot client, it might be the case that you have entered incorrect login credentials. So, ensure that you have entered the correct username and password. Another thing you should check is that you have chosen the same region where your account currently is. It might also be a server issue or incorrect date & time settings which is why you can't log in to Riot.
Why is Riot and Valorant not launching?
In case Valorant is not launching on your PC, it might the case that your computer doesn't meet the system requirements to play the game. Apart from that, compatibility issues, lack of required administrator permissions, outdated graphics drivers, and corrupted installation of the game can be other reasons causing this issue.
Now read: Fix Riot Vanguard Crashed error on Valorant.