Windows 10 now lets you easily, with a click reset your Windows Store app, if it is not working properly. Earlier if apps did not work properly, the solution was to re-register it using PowerShell, but with this new feature, you can reset apps easily. I will show you where the setting to reset apps is available.
Reset Windows Store apps
Open the Start Menu and click on the Settings icon. Next, click 0n Apps and then on Apps & features in the left panel. Having done that, you will see the following window.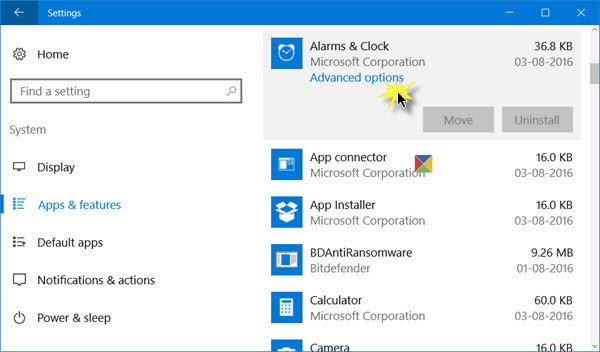 Next, identify the app which is not working properly and click on it. the panel will expand and you will see options to Move and Uninstall. Here you will also see Advanced options. Click on it and the following window will open.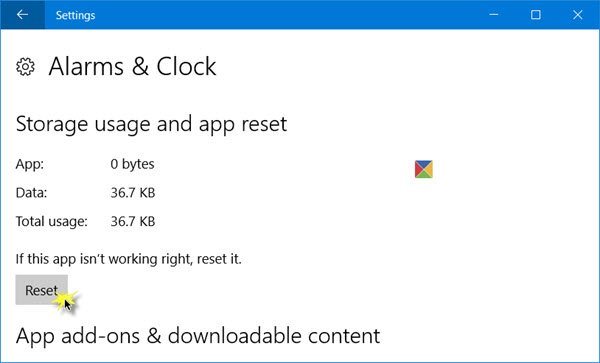 Here, you will have to click on the Reset button, to reset the app. Clicking on it will open the following warning window, telling you that the app's data will be deleted and preferences reset.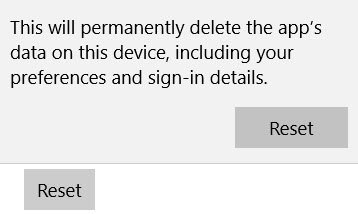 Click on Reset. In a few seconds, you will see a checkmark next to the reset button, indicating that the operation has been completed successfully.

Now see if the Windows Store app is working properly. It should!
Reset Microsoft Store
Similarly, you will be also able to reset the Windows Store or the Microsoft Store here.
TIP: You can also reset Microsoft Store apps using PowerShell in Windows 10.
This post will show you how to Reset Windows 10 if you ever feel the need to.