You will not be able to watch DVD movies on the default installation of any Windows 11/10/8 edition. While Windows Media Player is present in Windows 8 only (and not Windows 11/10), the DVD playing feature has been removed from it.
Play DVD movies in Windows 11/10
Windows 11/10 user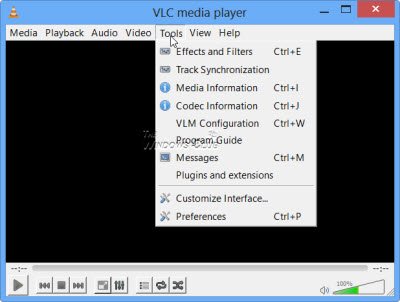 Windows 10 removes the Windows Media Center, and so you cannot play DVDs or view DVD movies natively.
If you are looking for a freeware solution, you can download and use the excellent VLC Media Player which is a completely free and open-source Media Player along with an excellent multimedia framework.
Apart from VLC Media Player, you can also use VLC Windows Store app or Windows DVD Player app.
If you are looking for a Windows Store app, you can check out the CyberLink Power Media Player Windows app – but it is not free.  It lets you watch movies, view photos, and listen to music too.
Related reads:
Windows 8 user
It is possible to play DVDs in the Windows Media Center. But again – Windows Media Center is not present in Windows 10/8. You will have to buy it as an extra, and then add Windows Media Center features to your copy, using the Add features to Windows 8 wizard.
If you are using Windows 8 Pro, you can get the Windows Media Center by getting the paid Media Center Pack.
If you are using Windows 8, you will need to buy the Windows 8 Pro Pack and then enjoy the Media Center and all the features of Windows 8 Pro.
Both will give you Media Center and include support for, DVD playback (in Media Center, not in Media Player), broadcast TV recording and playback (DBV-T/S, ISDB-S/T, DMBH, and ATSC), and VOB file playback.
Do note that DVD playback in Windows Media Player won't be enabled even after installing Media Center. This has been done to avoid overlapping features between the two and avoid complexity with the previously installed component.
DVD playback will be enabled only in Media Center. To enable the DVD Playback support in Windows Media Player, you will have no other option but to rely on third-party applications.
Read next: How to play Blu-ray Discs on Windows.
Any other suggestions? Drop them in the comments section!