This post features solutions to fix No Man's Sky Vulkan Driver error on your Windows PC. No Man's Sky is an action, adventure, and survival game developed and published by Hello Games. The game's main goal is to reach the galaxy's center while its algorithm pulls the player back to the outskirts of different galaxies. Recently, users have been complaining about Vulcan driver errors within the game. Fortunately, this post features some simple methods to fix the issue. The complete error message reads:
The Vulkan driver for 'GeForce GTXx 860M reports that it is version 385.41. This seems to be an old driver. We recommend you at least have driver version 419 installed but the latest is ideal and available at nvidia.com.
You may have trouble running No Man's Sky on this device. Please refer to https://hellogames.zendesk.com/ for details.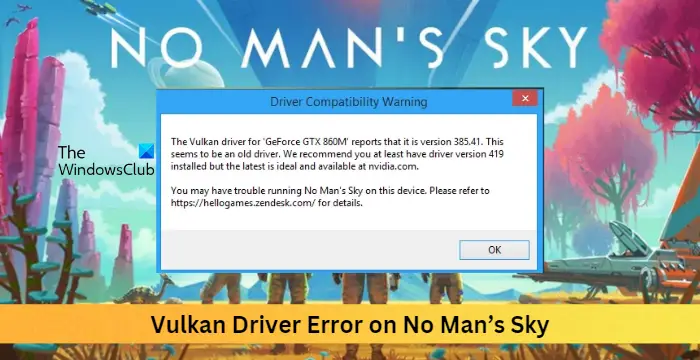 Fix No Man's Sky Vulkan Driver error
To fix the No Man's Sky Vulkan Driver error, first, restart the game and Steam client. Restarting the graphics drivers can also help in some cases. If this does not help and the problem persists, try these tested fixes:
Update Graphics Drivers
Check Game Compatibility
Scan the Game Files
Launch No Man's Sky in Clean Boot Mode
Temporarily disable Third-Party Antivirus
Reinstall the Game
Now let us see these in detail.
1] Update Graphics Drivers
Outdated or corrupted drivers can be responsible for why such driver errors may occur. Update your device's drivers and check if the issue gets fixed. You can go to the NVIDIA website to download the latest NVIDIA/GeForce drivers.
You can also use Windows Driver Updates as follows:
Open Settings and navigate to Settings > Update & Security > Windows Update.
Right under it, look for a clickable link— View optional updates.
Under Driver Updates, a list of updates will be available, which you can choose to install if you are facing an issue manually.
Some of you may want to use free Driver Update software or tools. If that's the case, NV Updater will update NVIDIA / GeForce Graphic Card Drivers.
2] Check System Compatibility
Check if your device meets the minimum requirements. It's possible your device doesn't meet the minimum requirements to run No Man's Sky. The recommended requirements to run the game are:
OS: Windows 10/11 (64-bit versions)
Processor: Intel Core i3
Memory: 8 GB RAM
Graphics: Nvidia GTX 1060 3GB, AMD RX 470 4GB, Intel UHD graphics 630
Storage: 15 GB available space
VR Support: SteamVR
3] Scan the Game Files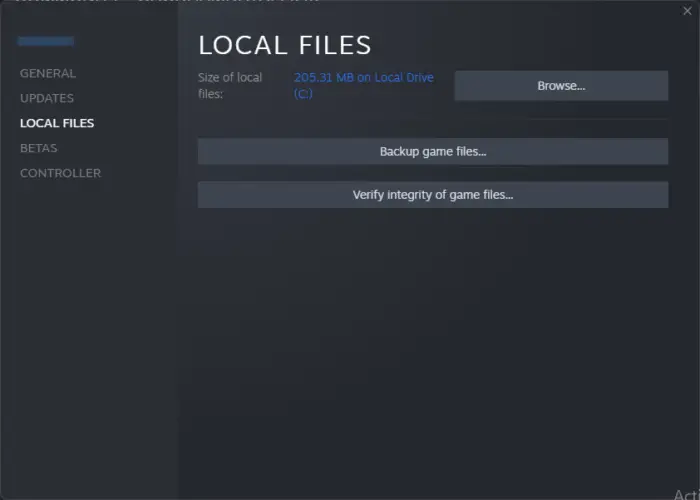 Due to a glitch or a recent upgrade, the game files may become corrupted. This may possibly be the cause of your ongoing problems with the driver error. Verify the game files on your PC and check if the problem is fixed. Here's how to do it:
Open Steam and click on Library.
Right-click on No Man's Sky.exe from the list.
Select Properties > Local Files
Then click on Verify Integrity of Game Files.
4] Launch No Man's Sky in Clean Boot Mode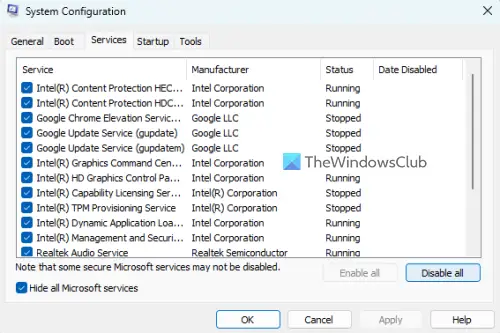 Third-party applications can sometimes cause apps and games to malfunction by blocking them. Performing a Clean Boot ensures your operating system loads with minimal system files and device drivers. Here's how you can perform a clean boot:
Click on Start, search for System Configuration and open it.
Navigate to the General tab and check the Selective Startup option and the Load System Services Option under it.
Then navigate to the Services tab and check the option Hide all Microsoft services.
Click on Disable all at the bottom right corner and hit Apply then Ok to save changes.
If the error doesn't appear in the Clean Boot State, manually enable one process after another and see which one is the culprit. Once you've identified it, disable or uninstall the software.
5] Temporarily disable Third-Party Antivirus
Third-party antivirus software installed on your device can be responsible for the Vulkan Driver Error on No Man's Sky. Disable the antivirus software and check if the error is solved. If disabling the software doesn't work, uninstall the antivirus software temporally and check for the same.
6] Reinstall the Game
If none of the above-mentioned workarounds were able to help you, the game's core files might be corrupted. To fix this, remove all files of No Man's Sky from your device, and start installing it again.
Does No Man Sky require Vulkan?
No Man's Sky needs the Vulcan API to function accurately. The game uses Vulkan for improving graphics by taking advantage of modern GPU functionalities. Nevertheless, the game can run without Vulcan but it may face some performance issues.
How do I fix No Man's Sky Vulkan Initialization failure?
This error can occur if you do not have a Vulkan driver installed, or an old driver on your machine may be corrupted. Download or update the Vulkan driver and this should make the problem go away. Also, ensure that you have the latest Java version installed. If this does not help, then compatible graphics card; if not you may need to change the graphics card.