It becomes important to secure your wireless network if you are using it for work and other related purposes from home. Doing so helps you minimize the chances of cyberpunks who are searching for every possible way to enter your network uninvited, and use it for their own nefarious purposes. While it is always considered the best and safe practice to secure your network with a strong password, what do you do if you lose or forget your Wireless Password? Can you find it again? If you have administrative privileges on the system yes, you certainly can!
In this post, we will let you know how to view the lost wireless password in Windows 10 as well as Windows 8/7.
View the wireless password
To begin, open the RUN dialog box, type ncpa.cpl and Enter.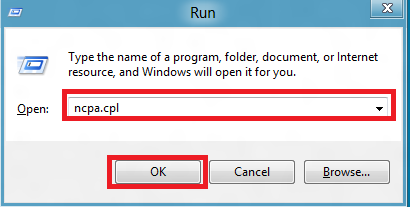 This will bring up Network Connections, where you will be able to see all the network adapters in your machine. Right-click on WiFi and select Status from the context menu.
Now, when the Wi-Fi Status dialog loads up, look for the 'Wireless Properties' button and click on it.
You will be directed to a new window. In the new window, choose 'Security' tab. Here, in the screenshot below you will notice that I have WPA2 encryption enabled. This is because WPA2 Encryption offers better security than the older WEP and WPA encryptions. Unless you're setting up a large-scale business network with a RADIUS server, you'll want to stick with WPA2 Personal encryption. You can read more on how to harden your Wi-Fi security here.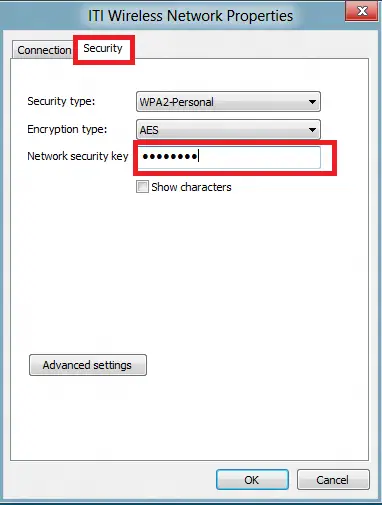 Here, under the Security tab you will notice 'Network Security Key' field. This field contains your wireless network password in a hidden state.
To reveal the wireless network password check the 'Show Characters' option and click on 'OK'. You will now be able to view your lost Wireless Network Password. It's so simple!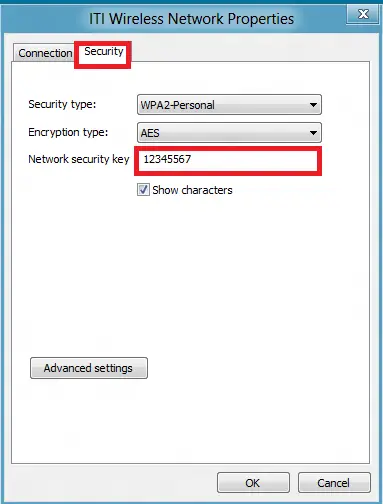 This is how you can view the lost wireless password in Windows 8 and Windows 7 too.
Recover lost Wi-Fi Password with WirelessKeyView
If you have forgotten the Wi-Fi network key, you can also run a free tool called WirelessKeyView. The ingenious program has the ability to recover all wireless network security keys/passwords (WEP/WPA) stored in your computer by the 'Wireless Zero Configuration' service. It even allows deleting keys from old networks that you no longer need and copying the ones that you require to the clipboard to send or save.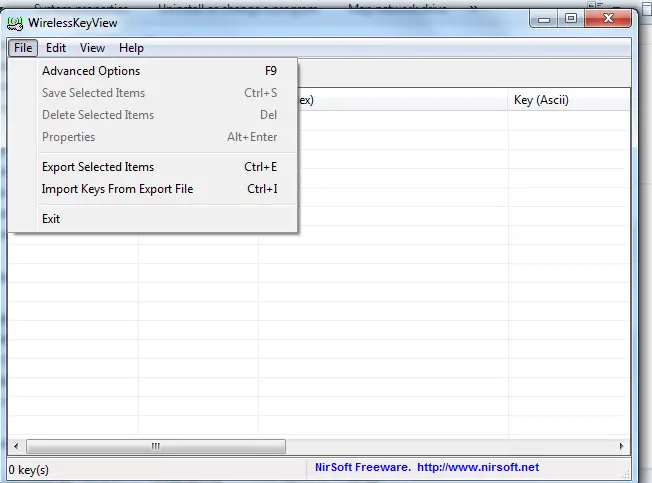 If you have any additional tips to offer, please do share them in the comments section below.
These links may also interest you: