Password recovery tools are used to recover or reset lost passwords. Amongst many available Windows software, OperaPassView is one for the Opera browser. It is a small password recovery tool that has the capability to decrypt the contents of the Opera Web browser password file and display the list of all Web site passwords stored in a particular or specified file.
Recover Lost or Forgotten Opera Passwords
OperaPassView is available as a freeware utility, functional on all versions of Windows Operating Systems. It can be used even when the Opera Web browser has not been installed on your system currently, as you have the .dat file on your system.
In the OperaPassView window, one is free to select more than one password, copy the passwords list to the clipboard (Ctrl+C) and save it using the save option (Ctrl+S) into a text or HTML file.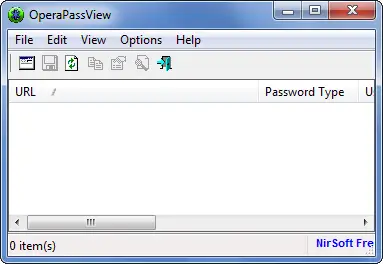 The latest version of the Opera password recovery tool has some newly added features like,
'Remember this file in the next time that you use OperaPassView' option added in the 'Advanced Options' window
Added documentation for command-line options
Added option to export the passwords into KeePass .

csv
The application is quite simple as it does not require any complex installation process or additional dll files. It can be simply activated by downloading the ZIP file, extracting its contents onto your computer, and running the executable file-OperaPassView.exe.
Once done, the freeware program will automatically try to locate the wand.dat of the current logged-on user and disclose all the Website passwords stored in the file.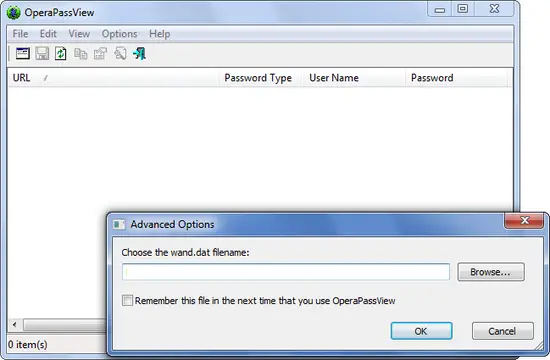 OperaPassView is available in several other languages such as French, German, Chinese, Italian, Turkish, etc. Although OperaPassView is completely safe and poses no danger to your system some antispyware and antivirus program flag it as being infected – this could be a false positive.
OperaPassView download
Download OperaPassView from here.
These links may also interest you: