Which one should I use – Local account or Microsoft account? Which one is better? In this article, we are going to talk about this in detail so that you can make an informed decision.
What is a Local Account in Windows10?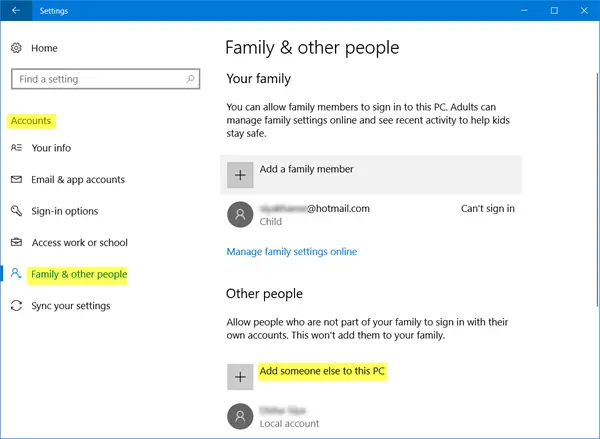 Windows users have been using the Local Account to log in for ages; but, now, people are using Microsoft Account instead. An Administrator or Local account is a user account where data is stored on your local computer and any change you make using this account is effected immediately on your PC. Administrators can change security or other settings, and also make changes to other user accounts.
Merits of Local Account
If you are a person who is using a Local account then these are some of the features you will get:
You can create your own strong password that no one else can have access to it so rest assured strong security is ensured to you.
Since you are not using your personal email ID to log in to your computer, it won't be displayed on your login screen as you enter your credentials.
In the Local account, all your settings and preferences along with computer users are safe on the computer's server and not relayed on remote servers.
If you do not have Internet access you can still use all the features as a Local account does not depend on the Internet for the features to be accessed.
Demerits of Local Account
We can also see some of the drawbacks that you have to face if you are using a Local account instead of a Microsoft account.
In a Local account, you can not access impressive features such as the Microsoft Store that opens a new world of apps for you.
You can't access your data whenever or wherever you want to.
The most attractive trait of a Microsoft account is its cloud storage that isn't available in a Local account.
What is a Microsoft account?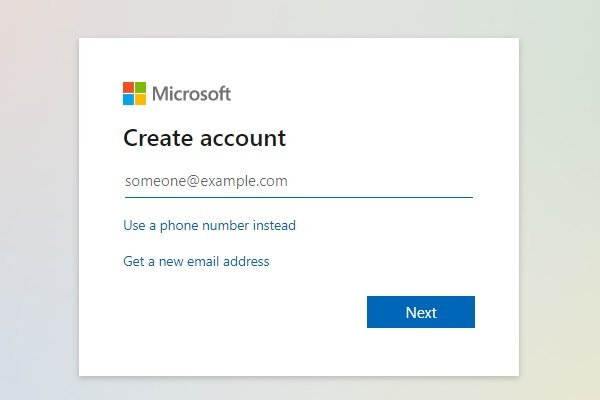 Microsoft renamed Windows Live ID and calls it a Microsoft account, so if you were using any services such as Hotmail, Xbox Live, OneDrive, Outlook, or even Windows Messenger then it automatically comes under it. You can easily access all the services with a single email ID and a password.
Merits of Microsoft Account
Microsoft Account is more feature-rich than Local Account. Let us see some of the benefits of using a Microsoft Account.
If you are a fan of voice assistants then a Microsoft account offers you exactly the same, Cortana is there for you as your personal voice assistant.
Microsoft account offers you an app store, similar to Google Play Store or iTunes App Store which is called Microsoft Store. You can use the Windows Store in your Windows 10 that store both paid and free apps, music, entertainment, sports, photography, etc and is just like Google App Store.
Unlike Local Account, Microsoft Account lets you access your informational data any time you want as your data is saved online.
Their cloud service, OneDrive not only makes it easier for you to save the data and access it but also makes sharing easier and faster and if you don't want to spend your time sharing things then you can simply grant your friends access to use the file.
Microsoft account enables you to sync all your data, password, network profiles, and all the settings related to Windows App Store can be synced in a Microsoft account.
If you forget your password, you can change it easily via the Microsoft website.
Read: How to use the Passwordless feature in Microsoft Account.
Demerit of Microsoft Account
Well, everything has good and bad nothing is perfect so does Microsoft account. It has two demerits.
Syncing all the information may be helpful but if by chance, it gets hacked then the hacker will have full access to your desktop and all the services of Microsoft you used that can cause you monetary loss. If in any way you have shared your password of the login then they can see your activity on Microsoft services.
Unlike a Local account, all your data are stored on a Microsoft server and not on your computer. Well if you don't have an internet connection then the problem will arise as you cant access data without the internet in your Microsoft account.
Microsoft Account vs Local Account
Both Microsoft Account and Local account are similar, the only difference is that Microsoft Account can offer pretty awesome Microsoft features. If you are not able to select the right one then it is better to compare.
The major difference between a Local account and a Microsoft account is the lack of Microsoft features in Local Account such as OneDrive, Microsoft App Stores, etc. Because of this accessibility of data is faster and easier on Microsoft as compared to Local Software.
In Both Microsoft account and Local account, you can create your own password but the more secured is the one you made on your Local Account.
The probability of data getting hacked is more in a Microsoft account in comparison to a Local account and the loss of data will be major in the prior one because it syncs all your passwords as well as Microsoft settings onto the Microsoft server.
Selecting the one better for you depends on your needs. Microsoft account may not be an eye-catching deal for those who do not want to access impressive features such as Music, Xbox, OneDrive.
If you are a person who only wants to access data on a single PC and not anywhere else and does not care about Windows App Store then Local Account is your go-to as it allows you your own personal space that no one else has access to.
So, we can say that the Microsoft account is for the multitasker and someone who wants a feature-rich experience. But, if you want a more secure localized alternative then go for a Local Account.
Reads that may interest you: