Many Windows 8.1 and Windows 7 users who have reserved the Free Windows 10 Upgrade, are still waiting for it, and asking When will I get Windows 10 and Is my computer ready for Windows 10!
Microsoft will push Windows 10 onto your computer only when it feels that your system is ready to accept it. It may be waiting for OEM manufacturers to develop compatible drivers and hence, Microsoft is not offering Windows 10 to such systems as yet.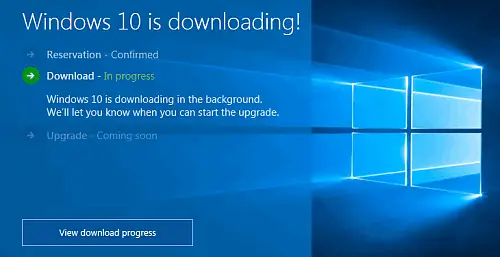 While you can always run the Device & App Compatibility Tool to see if your computer run Windows 10 or manually run Windows 10 Compatibility Appraiser to check your computer for Windows 10 device & app compatibility, given the situation some users are facing after upgrading to Windows 10 today, I recommend that you do not use the Media Creation Tool to upgrade using the Windows 10 ISO.
Is my computer ready for Windows 10
If you wait for Microsoft to deliver the upgrade to you, you will face minimal or near-nil problems, as when this happens it would mean all device drivers are available and your device is now ready.
Nevertheless, most desktop and laptop manufacturers have launched web pages that allow users to check if their particular Windows device is ready for Windows 10. Here is the list I came across at SpywareHammer:
These articles designate the laptops and desktops that have been tested for upgrade to Windows 10.
Visit your manufacturers link and check your model number there. If it is ready, you will see the results – and then you may wait for the upgrade prompt or use the ISO to upgrade.
But as I mentioned earlier, it is better not to force the upgrade but rather, its better if you wait for it to be offered to you. This way things are expected to be much smoother.