Microsoft has made available the Windows 11 ISO and the Windows 10 ISO for download. In our last post, we saw how you could use Windows Media Creation Tool to create an Installation media. In this post, we will see how to use this Windows 11/10 ISO to upgrade your Windows version.
If you upgrade to Windows 11 or Windows 10, the new OS will take the product key and activation details from your earlier OS. These are then saved on Microsoft servers, along with your PC details.
If you clean install Windows the first time, you may face activation problems. If you performed an upgrade the first time, activated Windows 11/10, and then clean installed Windows 11/10 on the same PC, then there will be no activation issues, as the OS will pull activation details from Microsoft servers. So, if your Windows isn't activated, we suggest you not perform a clean install the first time. First Upgrade, Activate and then Clean Install.
You might want to first backup your important data to an external drive before you proceed with the upgrade process. Also, make sure you have Windows login password ready. And although you won't need it during the upgrade process, it might be a good idea to find and down your Windows product key somewhere.

Upgrade to Windows 11/10 using ISO
Browse to the folder where you saved the Windows 11/10 ISO file and right-click on it. Select Open with Windows File Explorer.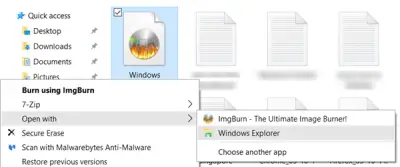 You will be able to see the contents of the ISO file. Click on setup.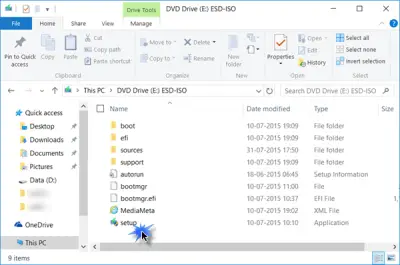 The setup will begin, and you will be asked if you want to download updates now or later.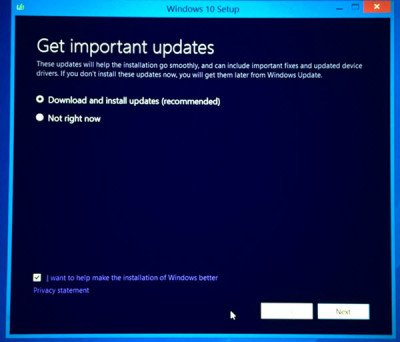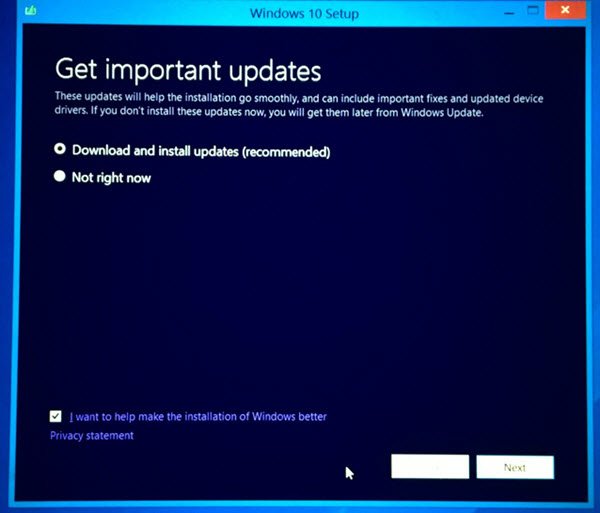 Clicking on Next will start downloading the updates.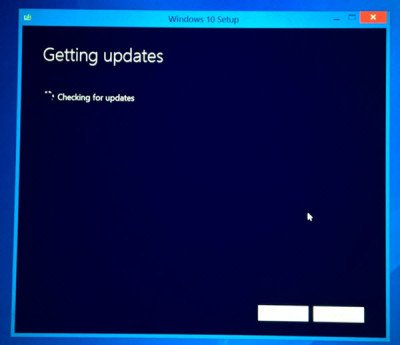 This will be followed by, the setup getting a few things ready.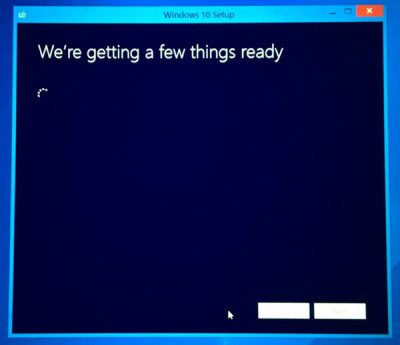 Once you are all set, you will be asked to Accept the license terms.
Click on Accept to proceed. You will see a Making sure …. message. The setup will make sure that your PC is ready to install. If anything requires your attention, it will be highlighted.
It could be a message about Language Packs, media Center or anything else. Here you can also click on the Choose what to keep link-
Keep personal files, apps, and Windows settings
Keep personal files only
Nothing.
Click on Confirm > Next. The setup will check if your PC has enough space and then a Ready to install message.
Click on Install to proceed. Your computer will commence installation and restart several times.
Finally, you will see the following screen at boot.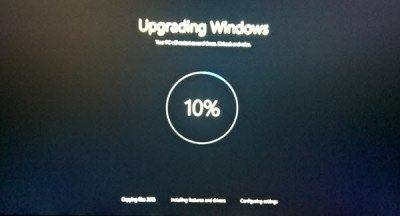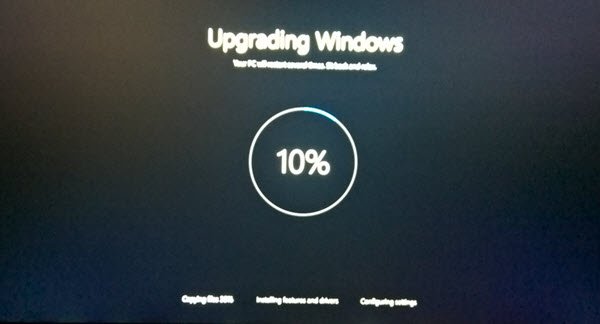 Once the upgrade is completed, you will see the following welcome screen.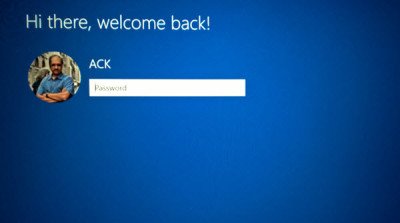 After logging for the first time, you may see the following screen. You can click on Use Express setting, or you may Customize.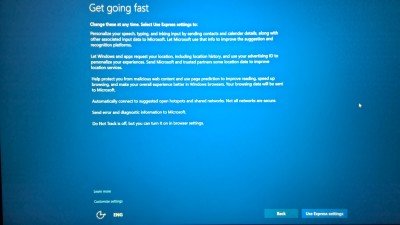 If you choose to Customize, you will be able to personalize your speech, typing, location settings …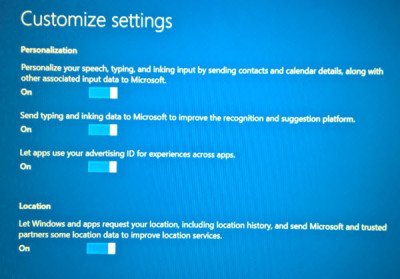 … set browser, connectivity and error reporting settings.
You will be informed about the new apps in Windows 11/10. You may choose your default apps here or move on.
Finally, after a few 'Taking care of a few things' messages, you will be taken to your Windows desktop.
Once on your desktop, there are a few things you need to do after you upgrade to Windows 11 or Windows 10 as the case may be. We will cover that shortly in a separate post.
Read:
Clean install Windows 11/10
If you wish to clean install Windows 11/10 on your computer, burn the Windows 11/10 ISO using the Windows Media Creation Tool to create an Installation media. Make sure your BIOS settings allow you to boot from a USB. Plug in the USB and restart your PC.
On the restart, your PC will boot from the USB, and the installation process will start. The process is more or less the same. You will, however, be asked to choose the system drive and or if you want to format the drive.
This post shows how to clean install Windows 11/10 using a USB.