This post will show you how to repair Windows 10 installation using the bootable Installation USB or DVD media without losing data. In a situation where Windows 10 Advanced Options troubleshooting options are not accessible from within the Windows, you need to use a USB or DVD media.
Repair Windows 10 using Installation Media
The steps involved are:
Download Windows ISO
Create Bootable USB or DVD drive
Boot from the media and choose "Repair your computer."
Under Advanced troubleshooting, choose Startup Repair
If you are unable to boot into Windows 10 and cannot access your files, Windows 10 Startup Repair can fix some of the most common problems using the advanced recovery method. Your data will not be lost during the repair process.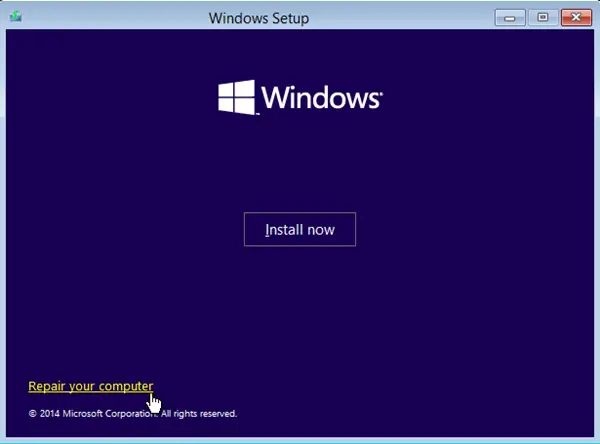 1] Download Windows ISO
While not compulsory, make sure to download the same Windows ISO version as installed on your computer. The Advanced troubleshooter is not dependent on Windows version but can come handy when you need to install a fresh copy of Windows.
2] Create Bootable USB or DVD drive
Once you have the ISO, use one of these listed tools to create a bootable USB drive. Next, boot into the BIOS or UEFI of your computer, and select the USB device as the first boot device, followed by the hard disk. We recommend using Rufus, as it can download the ISO as well.
3] Boot from the media and choose "Repair your computer"
When you boot from the USB drive, it will kickstart Windows 10 installation. Do not have a craving to keep hitting next, or you will end up installing Windows. On the first installation screen, look for a link "Repair your computer." Click on it. It will boot your computer into Advanced Recovery.
4] Under Advanced troubleshooting
When at the advanced troubleshooting, select Advanced Options.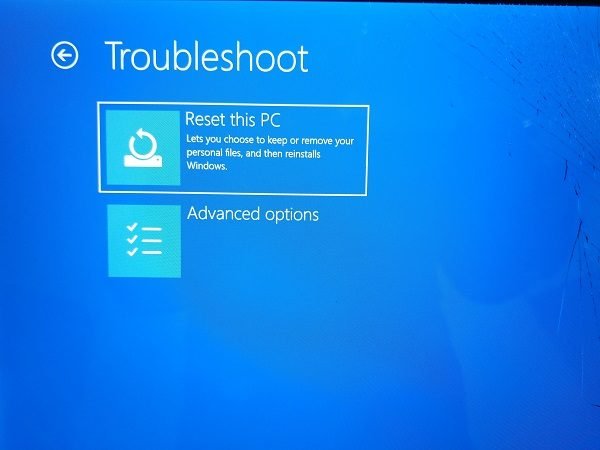 Select Troubleshoot.
Under Advanced options screen, you will see Startup Repair.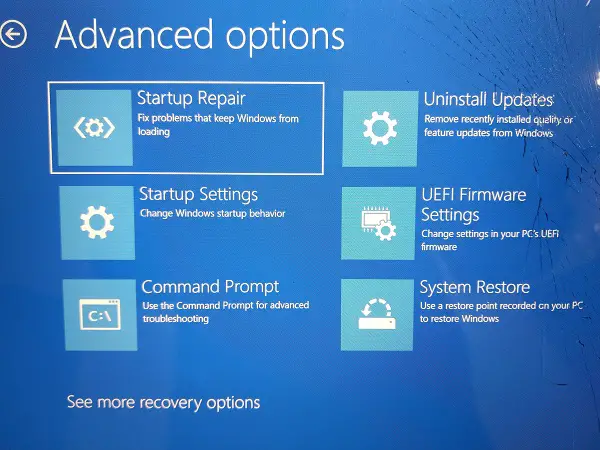 Click on it and follow the instructions.
This solution will fix the problems which don't allow you to boot into the computer. In the next screen, it will display the admin account with its name. Click on it, and verify using the account password related to the email associated with it.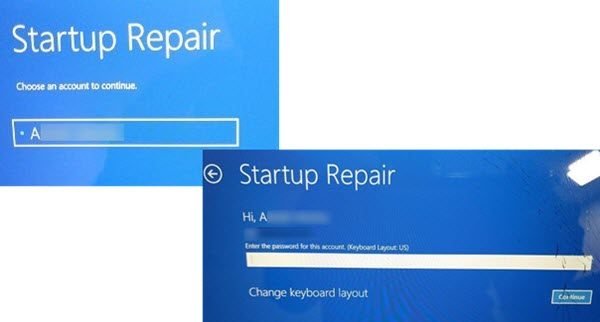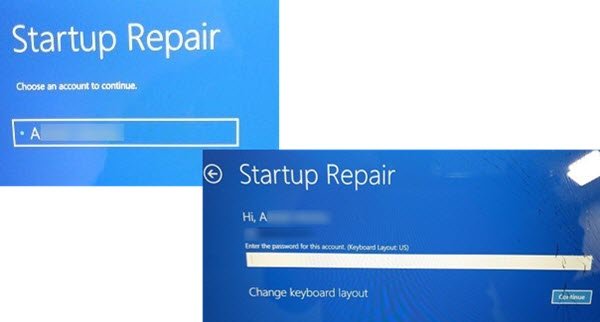 After verification, it will start diagnosing the computer and resolve any issue related to boot. This post will help you in case this step fails and you are stuck on diagnosing your PC screen.
Once the problem is resolved, the computer should reboot as usual, and you should be able to use it.
The process doesn't wipe or delete personal files from your account, so you don't have to worry about it.