This tutorial will show you how you can import your favorites and bookmarks from Microsoft Internet Explorer, Google Chrome, Mozilla Firefox, Opera or any browser into Microsoft Edge Chromium browser in Windows 10. It offers a safe, secure, and fast browsing experience. The browser also offers support for syncing of bookmarks, passwords, history, and tabs.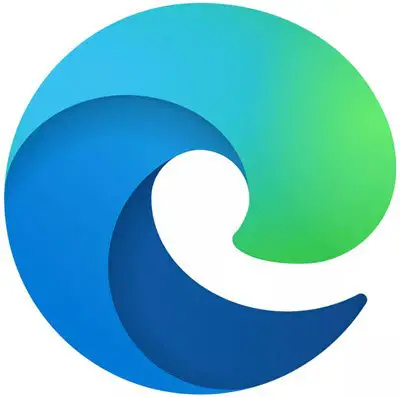 In Internet Explorer and Edge browser saved web links are called "Favorites". In Firefox or Chrome, they're called "Bookmarks" – but basically, they mean the same thing.
Import Favorites and Bookmarks into Edge
Open Microsoft Edge browser and click on the 3- dotted Settings link in the top-right corner and then follow this procedure to import Favorites and Bookmarks in Edge:
Go to Settings
Choose Favorites
Select Import
Choose the browser you want to import your favorites from
Select Favorites or bookmarks > Import
Let's cover the above steps in detail.
Select the browser to import from
Launch Microsoft Edge. If you do not have the latest version of the Edge browser installed, download and install it.  
When done, go to 'Settings and more' menu visible as 3 horizontal dots in the upper-right corner of the window.
Click it, to locate 'Favorites'.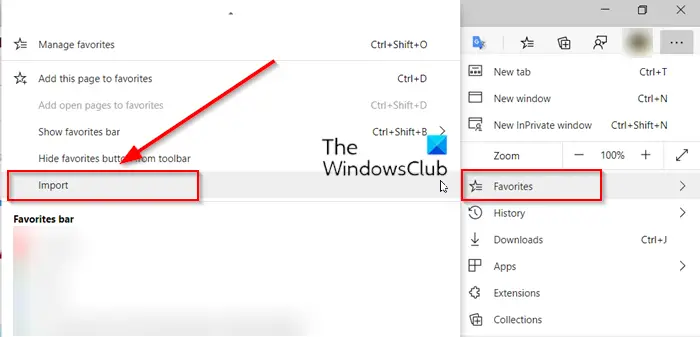 Hit the side-arrow and select 'Import' option.
In the new tab that opens, choose the browser you want to import your favorites from.
TIP: You can also import Chrome Data to Microsoft Edge without installing Google Chrome
Select options from 'Choose what to import' heading
Just below your profile name, you will find 'Choose what to import' heading.
Under that heading i.e., 'Choose what to import', check the box against 'Favorites or bookmarks' (listed at the very beginning).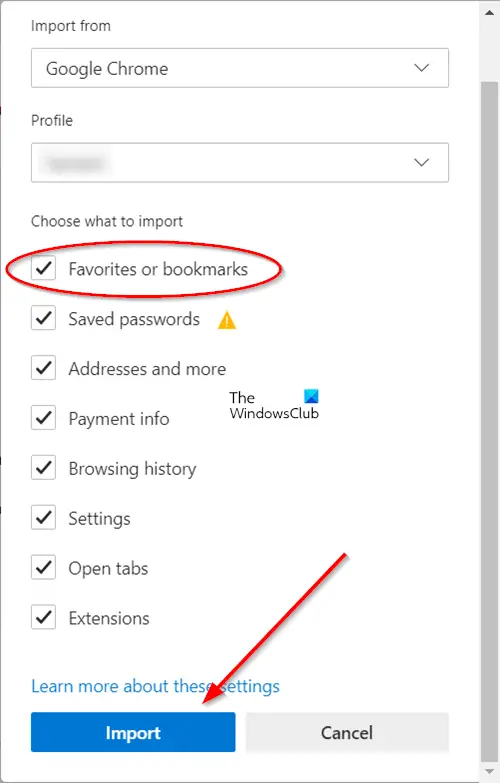 If required, select other items and hit the 'Import' button, located at the very bottom of 'Import browser data' window.
When the import is completed, you'll see a notification.
Select 'Done'.
ManageEdge lets you import, export, sort, move and rename Microsoft Edge browser favorites & bookmarks a breeze on your Windows 10 PC.
Use Chrome or Firefox? Then see these:
More Edge browser tips and tricks here.