Are you looking for a solution to open and view big files on Windows PC? This post will help you view large files effortlessly. Here, we will be listing some free software that will help you open files that are large in size without any lag or issue.
Most standard software and tools work well with small and medium size files. There are not many free tools that will allow you to view big-size files without causing any lag or issues. Hence, in that case, you can simply refer to this guide and view your large files smoothly. With each tool, you can open and read different types of files. In this post, we have covered tools to view large text, images, PDFs, and video files on your PC. Now, without much ado, let us get straight to the list of free large file viewers.
How to view Large Files on Windows PC?
Here are the free tools that you can use to open and view different types of files that are large in size on Windows without any lag:
Microsoft Photos
Notepad++
Sumatra PDF
nomacs
VLC
Large text viewer
1] Microsoft Photos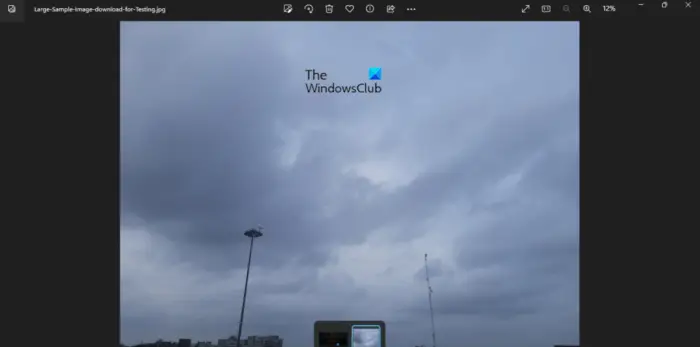 Let's start with the default image viewing app on Windows i.e., Microsoft Photos. If you want to view a large image file, you don't need any external third-party software to do so. You can simply use the Microsoft Photos app to open and view large images on your Windows PC.
When we opened a large image file of 15 Mbs in Microsoft Photos, it didn't take any time to open and show the image. So, you can open a large image in it and view the image file without any lag. It is also pretty feature-rich and provides advanced features to view your images.
2] Notepad++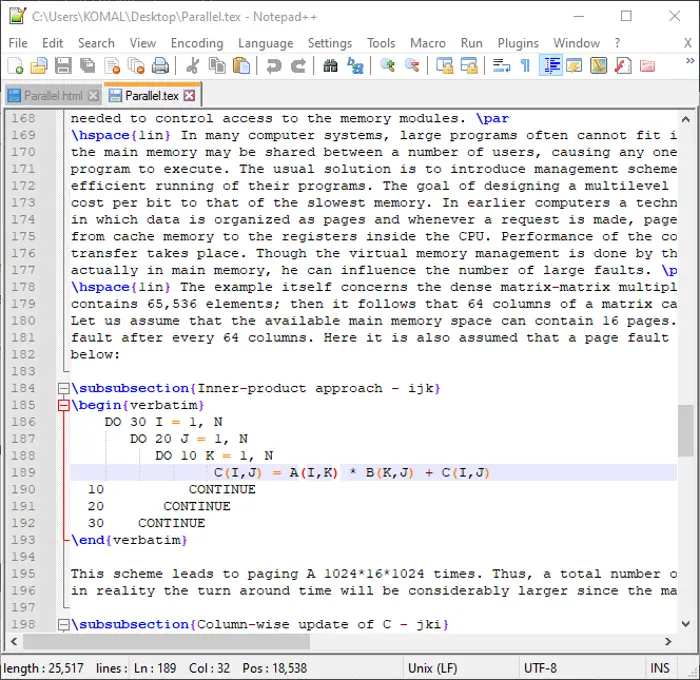 Notepad++ is a free text and code editor for Windows and other operating systems. If you want to work with large text files, this can be your alternative to opening and viewing large text files. It works well with a large text file of up to 2GB (as per online reports). It opens a large file without any lag and you can also use various tools and options to read and work on the file.
You can easily scroll through the text to read the files and make modifications to the files. Also, you can quickly save the file. Besides that, Notepad++ is quite feature-rich and you can use its syntax highlighting, code folding, auto-completion, find and replace, and other features. Plus, you can extend its feature set by installing external plugins.
See: How to create large-size dummy files in Windows?
3] Sumatra PDF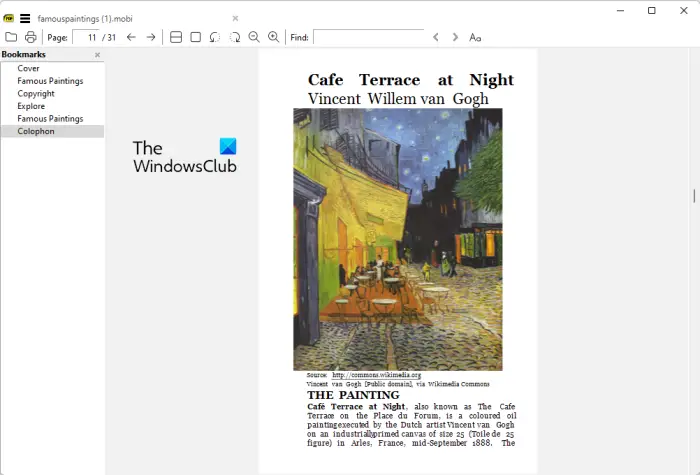 As the name suggests, Sumatra PDF is a free PDF viewer that lets you open and view large PDF files. You can open a PDF document of about 1000 pages with images in this software. It is lightweight and comes in a portable package. So, you don't even have to install it on your computer. Just run its main executable file and start reading your large PDF files. Although, there is also an installer version of the software that you can download from sumatrapdfreader.org.
It is primarily an eBook reader application. Not just PDFs, this software lets you view other document files too. Some of the supported document file formats in this software include EPUB, FB2, MOBI, PDB, CHM, DjVu, CBZ, CBR, XPS, etc.
All the standard reading tools are available in this software. These tools are rotate, zoom in/ out, double facing view mode, single page view mode, presentation view mode, fullscreen view mode, page navigation options, etc.
Read: Free File-sharing websites to send large files.
4] nomacs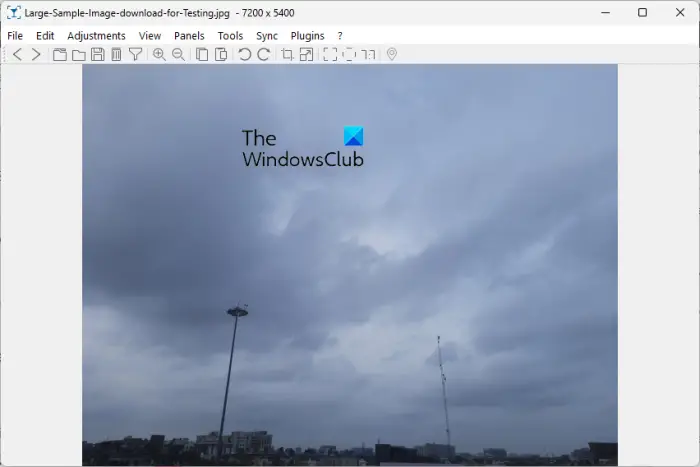 Nomacs is a great free and open-source image viewer using which you can view large image files. It lets you open high-resolution images and view them smoothly without any lag. The software comes with some really good image viewing features including a fast thumbnail preview, slideshow feature, File Info panel, easy navigation options, zoom in/ out, set an image as wallpaper, etc.
It is primarily used for raw images. You can also view standard images in various formats using it. You also get some basic editing features in it to rotate, crop, resize, or flip the image. Overall, it is a good image viewer to view small as well as large size images on your computer.
5] VLC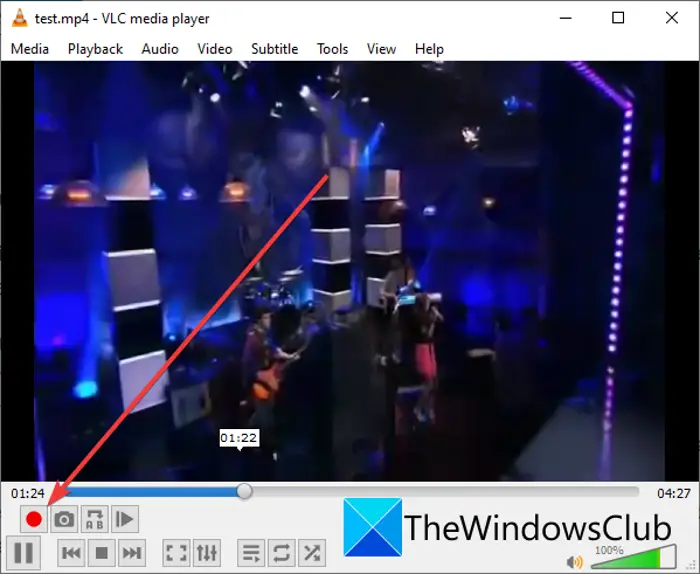 One of the most popular video players VLC can be used to play HD and 4K videos. This amazing video player has all the basic as well as advanced features that you need to watch your videos. These features include standard playback features, a recording tool, subtitles support, editing color profile, viewing online videos, and many more. You can even edit the basic metadata of a video or audio using VLC. If you don't already use it, get VLC and play large video files effortlessly.
See: Best browser for downloading large files on Windows.
6] Large text viewer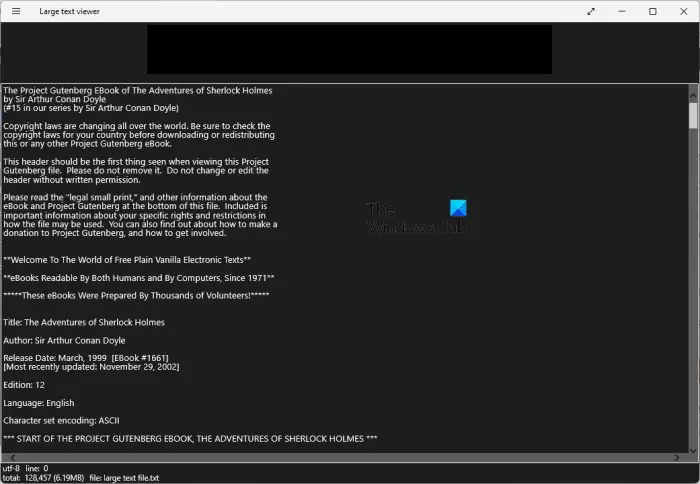 Large text viewer is a dedicated app for Windows 11/10 that lets you open and view large text files. In it, you can open and read a text file of a size of over gigabytes. It supports different encoding formats to view a text file. It contains a Go to line option using which you can quickly navigate to a particular number of line in your text or code. Besides that, it also offers a search feature that lets you find a specific text in the opened file.
You can also cut a large file into multiple smaller parts and save them in different files. On the other hand, you can also merge two or more text files into a single large text file in it. All in all, it is a good large text file viewer application that also offers some other handy features.
You can install this app from Microsoft Store.
How do I filter large files in Windows 11/10?
If you want to filter large files, you can make use of the aforementioned tools. To open a large image file, Microsoft Photos is a good option. Or, you can even try a third-party viewer like nomacs. Besides that, Notpead++ can be used for viewing a large text or code file. To view a large PDF file, you can use Sumatra PDF. As for large and HD video files, the VLC media player is the best option.
How do I see the biggest files on my PC?
To find large files on your Windows 11/10 PC, you can use your File Explorer. Just click on the search box and type "Size: >x GB" to find files above the "x" size. You can also use Command Prompt and Free Disk Space Analyzer software to find large files on your computer.
Now read: How to find large files in OneDrive Web, Desktop, and Mobile?