Xbox allows you to create a Guest account to play with your friends. However, not all of us want to leave the account unattended. If the account is unattended, one should delete it to declutter their gaming console. In this post, we are going to learn how you can remove Guest Account from Xbox.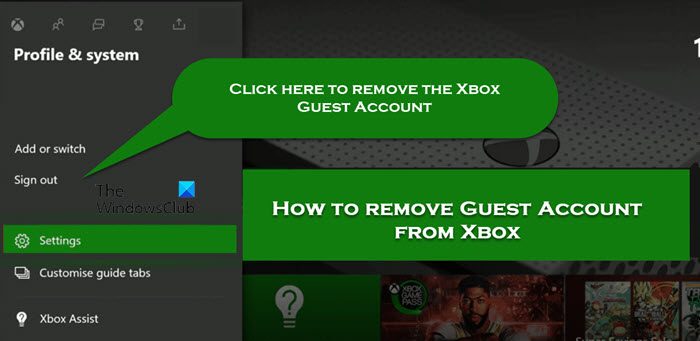 How to remove Guest Account from Xbox
A Guest Account is nothing but a temporary account and a stripped-down version of the main account. It can play all the installed games but doesn't have the privilege to download or buy new games because that would kind of beat the whole purpose of a guest. They can be used to play with your friend and guests in general. But when they leave, one needs to remove the account. So, follow the steps below to remove the guest account from Xbox.
Open the Xbox console.
Log in to the guest account.
Now, press the Xbox button to bring up the menu.
Go to Profile & System.
You see a Sign-out button, make sure to click on that to sign out.
Once your sign out of the Guest account, it will be removed permanently from your console.
Hopefully, with the help of this guide, you are able to delete the guest account that overstayed its welcome.
Read: How to create and manage Xbox Guest Account on the console?
How do I delete a Microsoft guest account?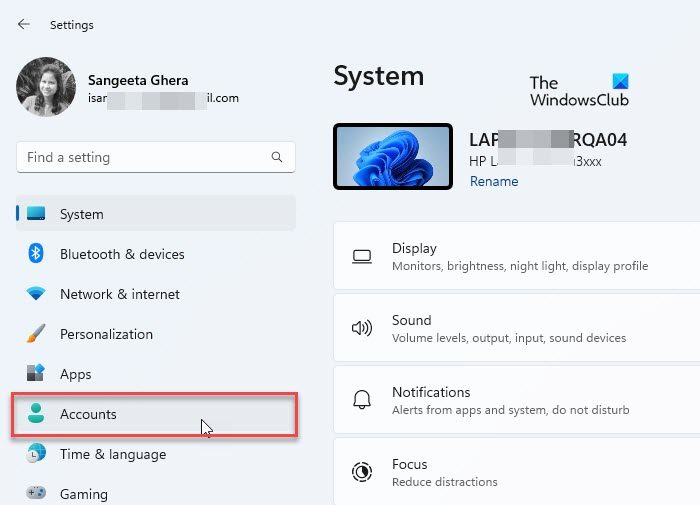 In order to delete a Microsoft guest account, you should first create a system restore point. This can be used in case, you end up deleting some of your personal files. Once done, open Settings and go to Accounts. Navigate to Family and under Other People look for the account you want to delete. After finding that account, click on it and select Remove. This way, you will be able to delete a Microsoft guest account pretty easily. Afterward, if you want, you can easily create a new guest account.
Read: Complete Guide to Manage User Accounts in Windows
What does a guest account do on Xbox?
A guest account allows users to access Xbox and its services without creating a full-fledged proper account. A user with an already signed-in account can create a Guest account, and these are only accessible until and unless the host is signed in. Guest accounts allow users to access local data apps, however, installing anything new is restricted.
Also read: How to share Xbox Game Pass on PC.