Outlook for Android has made it possible for users to listen to their emails instead of reading them. This is a great feature, especially for those suffering from physical disabilities. The feature can be found in the latest version of Outlook for Android, so ensure you're well updated.
How do I set up the Outlook app on my Android smartphone?
Open the Google Play Store app.
Tap in the Search Box at the top.
From there, type Outlook and select Microsoft Outlook.
Tap the install button from within Google Play.
Open the Outlook app right away, and from there, tap Get Started.
Enter your Microsoft Outlook email address
Enter your Outlook password, then tap Sign in.
How to listen to emails in Outlook app for Android
You can get Outlook to read emails aloud on Android by following the procedure laid down in this post.
Open Outlook for Android
Select the Home button
Navigate to Settings
Go to Play My Emails
Choose which email accounts to scan for new mails
Automatically play your emails
Readout individual emails
1] Open Outlook for Android
To begin, you must first launch Outlook for Android. We can do this by simply tapping on the Outlook icon found on your home screen, or wherever you've stored it.
2] Select the Home button
You must now find the home button. It is located at the top-left corner of the screen, so choose it right away.
3] Navigate to Settings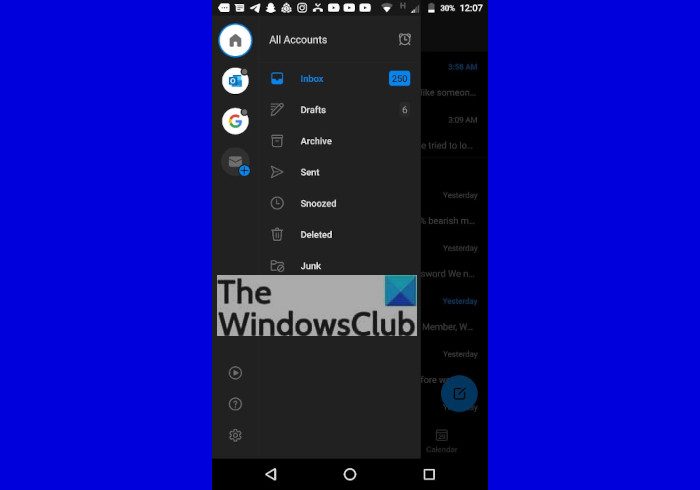 Now, to move forward, we must tap on the Settings button at the bottom. It comes in the form of a gear icon, so it is impossible to overlook.
4] Go to Play My Emails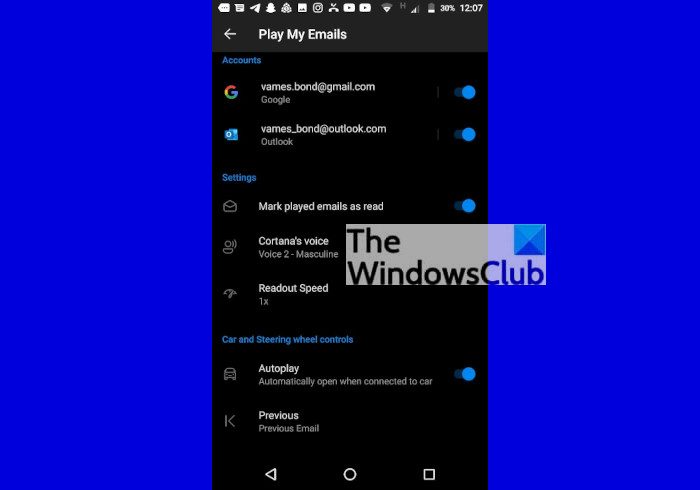 Swipe downwards with your finger until you see, Play My Emails under Organize Email by Thread.
5] Choose which email accounts to scan for new mails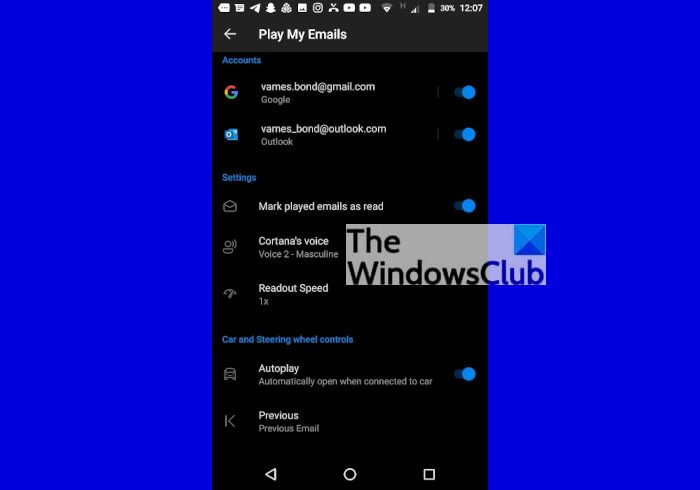 From the Play My Emails section, you'll see a section called Accounts. Below it, a list of your email address should be visible. Select the ones you want via the toggle button to the right.
6] Automatically play your emails
The next step, then, is to navigate to Car and Steering wheel controls. Here, you can choose to have your emails read out to you automatically whenever the phone is connected to your car.
Read: Best Microsoft Office Tips and Tricks for Android.
7] Read out individual emails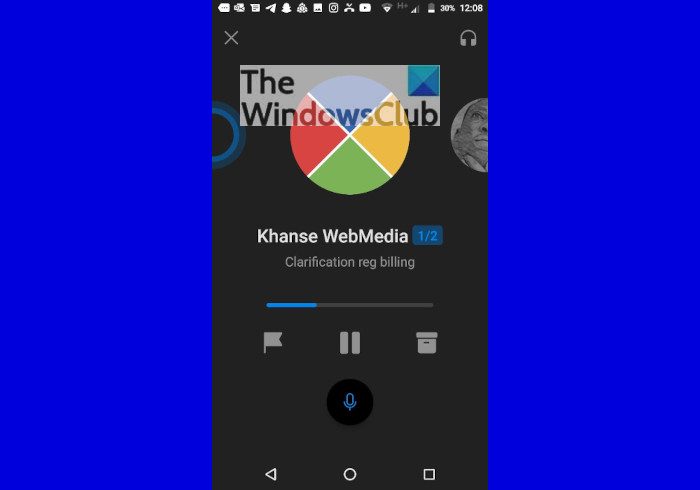 To do this, return to the main section of Outlook for Android, then tap on one of your emails. From there, select the three-dotted button at the top-right, then tap on Play Conversation to have your email read aloud.
Can we play video in Outlook email?
You can attach a video to Outlook videos or directly insert it into the email body. However, you will be limited to Outlook's maximum attachment size. An easy way to do that is to upload a video on the file-sharing site and insert a link in the email. It will ensure the videos can be shared and played directly from within the email without failure.
Read: How to install add-ins in Outlook for Android and iOS.