We all connect to the Internet using a wired adapter or a wireless one. However, did you know Windows 11/10 allows you to share an internet connection with other devices over a feature called Mobile Hotspot? Windows 11/10 allows users to turn their PC into a mobile hotspot by sharing the Internet connection with other devices over Wi-Fi. Read on to know how to enable or disable this interesting feature.
Use your PC as a Mobile Hotspot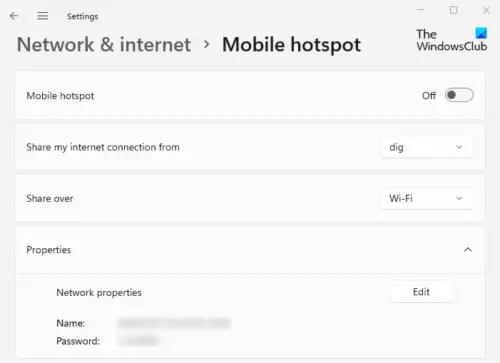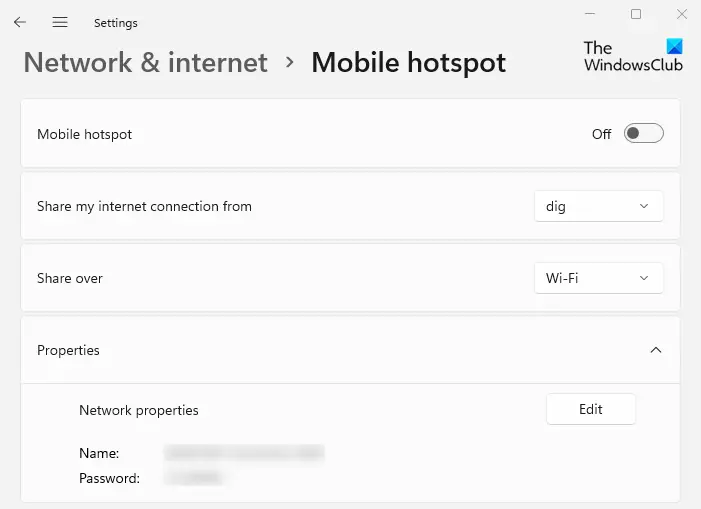 A Windows PC can be turned into a Wi-Fi hotspot by sharing its internet connection with other devices. The Mobile Hotspot feature can be extremely useful and a life savior during critical meetings or presentations. A Wi-Fi, Ethernet, or cellular data connection, the kind of connection does not matter – you can practically share it all.
By default, this feature is configurable by the users. But if a system does not support the hosting network due to hardware insufficiency, this feature may not work or maybe totally absent. Another important note for those using cellular data. If you plan to share your cellular data connection it will use data from your data plan or data balance.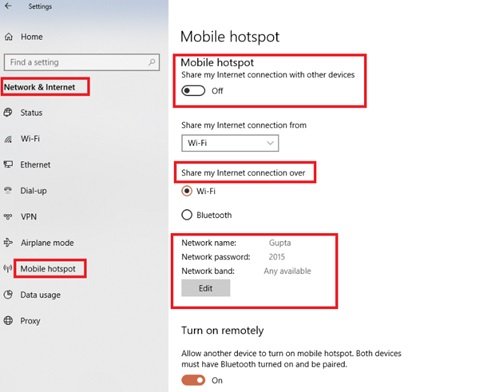 So, how do you turn your PC into a hotspot? Follow these steps:
From the Start Menu select Settings.
Then select Network & Internet > Mobile hotspot.
Under Share my Internet connection from, select the Internet connection you wish to share with other devices.
Now select Edit and enter a New Network Name and Password.
Click Save to confirm the changes.
Finally, turn on the Share my Internet connection with other devices toggle.
To connect the shared Wi-Fi on the other user's device, go to the Wi-Fi settings on that device, find the network name, select it, enter the password, and then connect.
Related: Mobile Hotspot not working in Windows.
Disable or Enable Mobile Hotspot in Windows 11/10 using Registry Editor
Firstly, why will you need to disable this feature? In case you are on a multiple-user system and do not want users to access your Internet freely – you can simply disable it. Basically, once Windows 10 Mobile hotspot is enabled, the user cannot monitor the other Internet users who use the mobile hotspot and share the internet with their mobile phones, PCs, tablets, and other devices. This is where little control becomes imperative.
Follow the next steps to enable or disable the mobile hotspot in Windows 11/10 using Registry Editor:
1] Press Win + R to open the Run dialog.
2] To open Registry Editor type regedit and click Ok.
3] Navigate to the following registry key from the left pane of Registry Editor window:
HKEY_LOCAL_MACHINE\SOFTWARE\Policies\Microsoft\Windows\Network Connections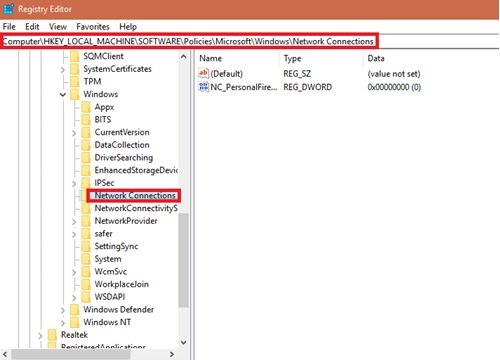 4] Now come to the right pane of the Network Connections registry key, right-click, and select New and click DWORD (32-bit) Value.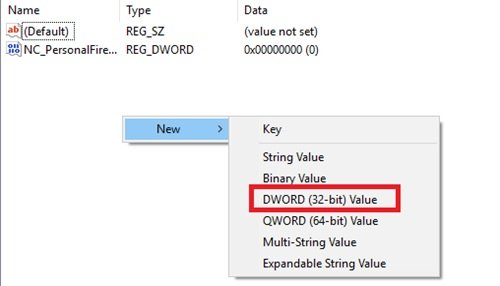 4] Name the newly created registry DWORD to NC_ShowSharedAccessUI
5] Now, this registry DWORD can be used to enable/disable your Mobile hotspot feature in Windows 10.
To disable:
Double click on this DWORD file and set the Value data for this registry DWORD to '0'. Once done, click 'Ok' and close the Registry Editor.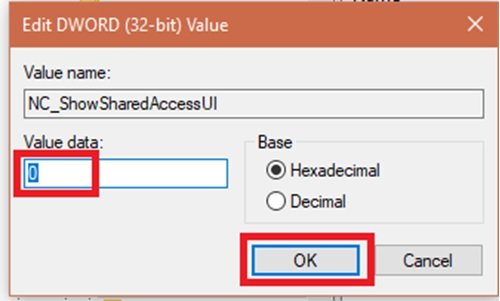 Once you disable go to Settings app > Network & Internet > Mobile hotspot. You will see that this feature can no longer be enabled or configured. This is because of the manipulation you did in the Group Policy Editor.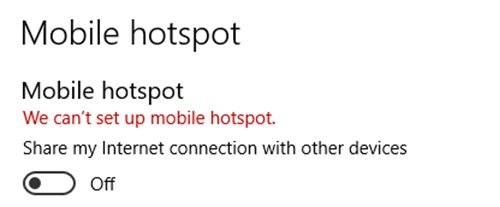 To enable:
For enabling the Mobile hotspot feature once again, just delete the NC_ShowSharedAccessUI registry DWORD that we created.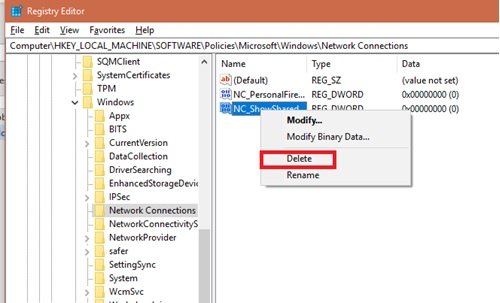 TIP: You can also Turn Windows PC into a WiFi Hotspot using Internet Connection Sharing.
Attention: The method discussed above involves registry manipulation. Any mistakes made while manipulating the registry can affect your system adversely. Hence, be careful while editing the registry entries. Creating a System Restore point before messing with the registry entries is a good idea.
We hope this guide helps you get better control over your internet usage and sharing.