Messages sent via email are communicated more effectively when properly formatted, including the font size. If the text size is too small to read, it can discourage the recipient from reading the entire message. Some users of Outlook face a problem, then when they reply to any Outlook email, the font size becomes smaller. This problem mainly persists with Microsoft Outlook. The default email service sometimes shrinks the size of text when you reply to someone.
Font size changes when replying to email in Outlook
The problem just not exists with a reply option but Forward mode too. You can barely see and understand the text you have typed, even though the font size in your toolbar remains unchanged. To fix this, do the following:
Go to the File
Select Options
Choose Mail
Click Stationery & Fonts
Scroll down to Replying or forwarding messages
Choose Font > select Size > OK
Let's cover the above steps in a bit of detail!
Launch Microsoft Outlook.
Go to the File tab on the Ribbon menu and click it.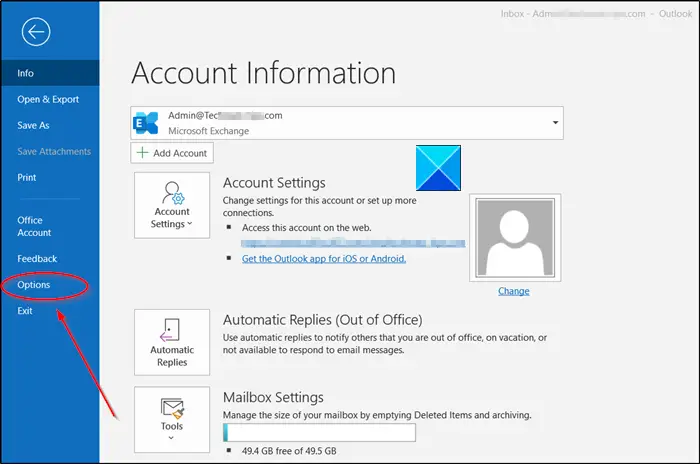 Choose Options from the list of options displayed.
Under the Outlook Options window, switch to the Mail option.
Then, under Compose messages panel, click the Stationery and Fonts button. It lets you change default fonts and styles, colors, and backgrounds.
Then, switch to the Personal Stationery tab.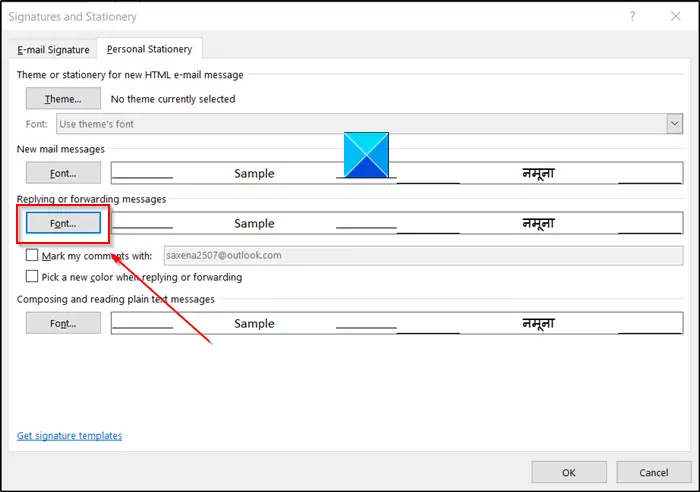 Under it, go to the Reply or forwarding messages section.
Click the Font button, select the desired size. The default is 11.
When done, hit the 'Ok' button to save the changes and exit.
Hereafter, you should not experience the problem.
Alternatively, you can check your zoom settings. It is located at the bottom in the right corner of the Outlook window. You can adjust the slider to the desired position. Once this is configured for a single reply, it will apply to all other Microsoft Outlook replies, automatically.
I hope this helps!