Windows Upgrade Error Code 0xc1900130 may occur when the network connection between the client machine and the Windows Update server is interrupted, and the installation cannot continue because the instance hash was not found. You may see the following message in Settings – Failed install attempt – 0xc1900130. If you face this issue, maybe while installing a Feature Update, you should check your internet connection first and then try again. If it does not help, then this post has some suggestions that will help you.
The technical details are:
Error Code: 0XC1900130
Message: MOSETUP_E_INSTALL_HASH_MISSING
Description: The install cannot continue because the instance hash was not found.
Fix Windows Update error 0xc1900130
The following potential fixes will help you get rid of error code 0xc1900130 for Windows Updates on Windows 11/10 –
Clear SoftwareDistribution folder
Reset catroot2 folder
Configure Windows Update related Services status
Download the required update manually.
Run Windows Update Troubleshooters.
Flush DNS Cache.
1] Clear SoftwareDistribution folder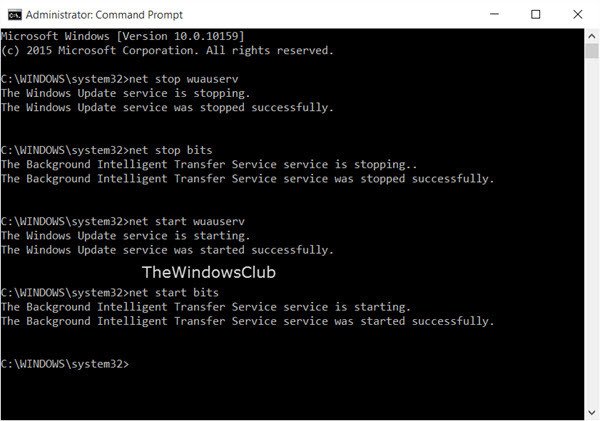 You need to delete the contents of the SoftwareDistribution folder.
2] Reset catroot2 folder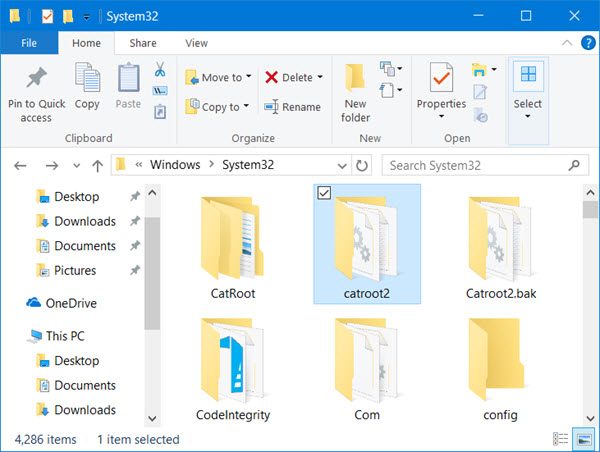 You need to reset the Catroot2 folder.
3] Configure Windows Update related Services status
In an elevated Command Prompt, run the following commands, one after the other:
SC config wuauserv start= auto
SC config bits start= auto
SC config cryptsvc start= auto
SC config trustedinstaller start= auto
This will ensure that the required Services are available.
4] Download the Update Manually
If it's not a feature update and only a cumulative update, you can manually download and install the Windows Update. To find which update has failed to follow the steps:
Go to Settings > Update and Security > View Update History
Check which particular update has failed. Updates that have failed to install will display Failed under the Status column.
Next, go to Microsoft Download Center, and search for that update using the KB number.
Once you find it, download, and install it manually.
You could use Microsoft Update Catalog, a service from Microsoft that provides a listing of software updates that can be distributed over a corporate network. Using the Microsoft Update Catalog can prove to be a one-stop location for finding Microsoft software updates, drivers, and hotfixes.
5] Run the Windows Update Troubleshooters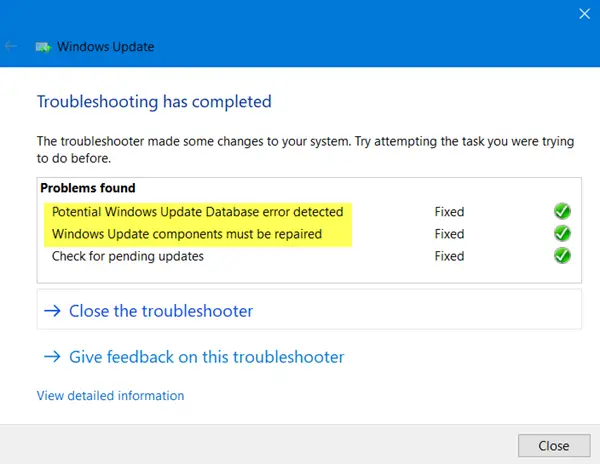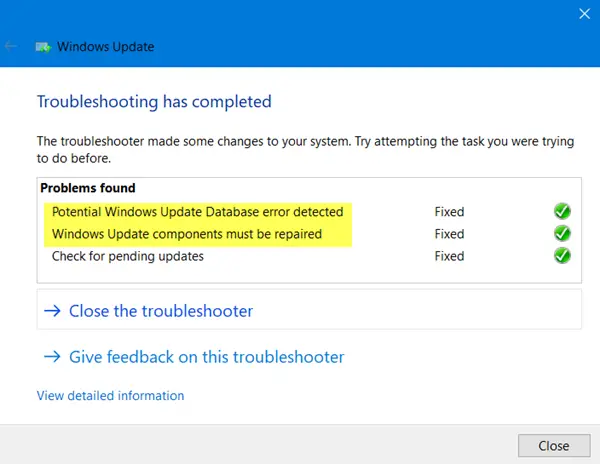 You can run the Windows Update Troubleshooter and also Microsoft's Online Windows Update Troubleshooter and check if that is any help in fixing any of your issues.
6] Flush DNS cache

You can Flush the DNS cache and check if that fixes your issues.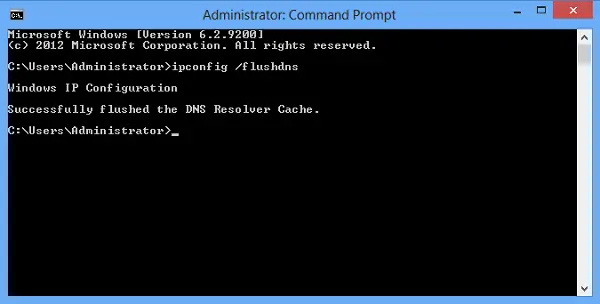 Also, you can check your Internet connection, reboot your router, plug out and then plug in your Ethernet connection manually or try accessing various websites and services on the Internet to verify the reliability and integrity of your connection.
Did anything help?