Most of us use Windows Update or Microsoft Update to keep our Windows 10/8/7 operating system and Microsoft software updated. But if you want to, for some, reason, download the updates manually and save it to your computer, this is how you can go about it:
Download Windows Updates manually
On Windows 10, open Settings > Update & Security > Windows Update. Here you can Check for updates.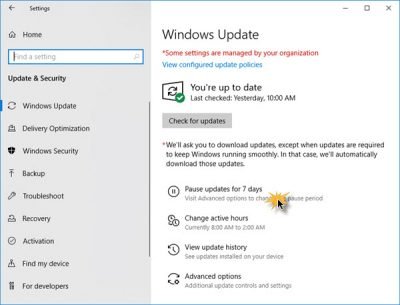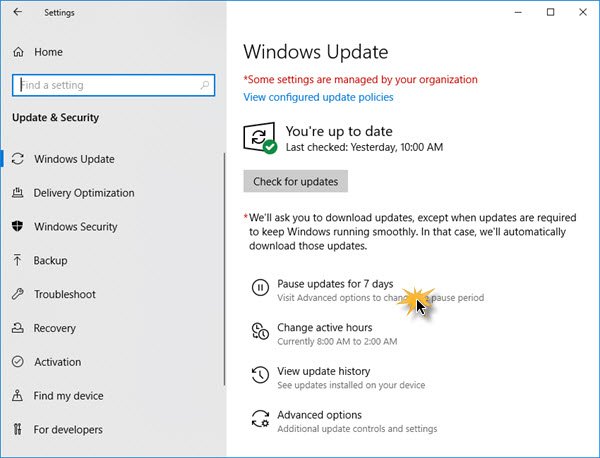 You can also Pause Windows Updates, change Active Hours or look at the Update History.
If any Update has failed to install, you will see it mentioned this.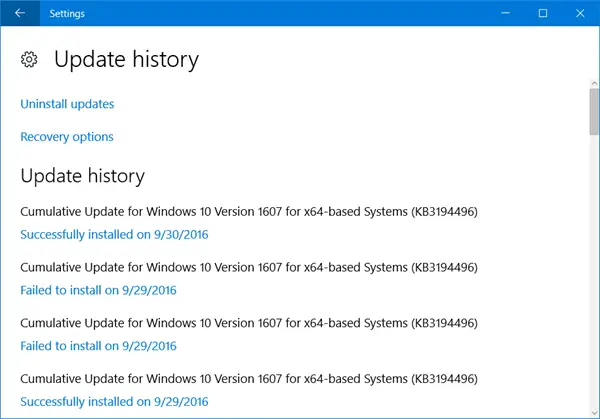 Note down the KB number of the Windows Update.
On Windows 7, 0pen your Control Panel and navigate to the Windows Update applet. If updates are available, click on the Important updates are available, or the Optional updates are available link. You will be able to see the list along with the KB numbers.


If no updates are available, click on Review your update history link. Here you will see the complete list of Windows Updates including Security Updates and Service Packs, if any, which have been installed on your computer.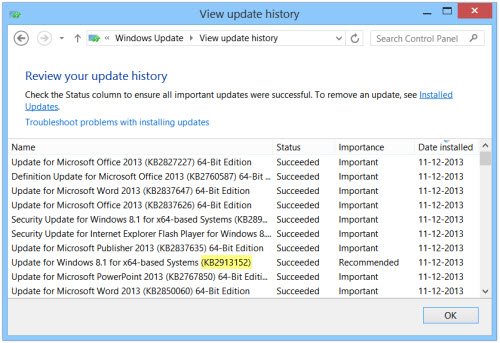 Note down the KB number mentioned in the bracket.
Now that you have the KB number, and search for it here on Microsoft.com. If you find no suitable results for Downloads, select All Microsoft. In the results, you will see the Knowledge Base article about the update or hotfix and also the Download page.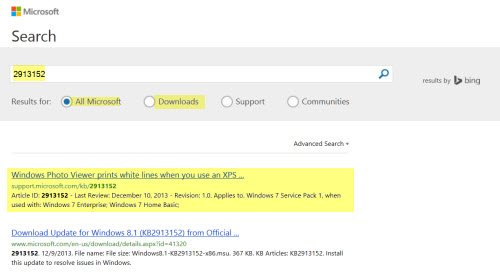 If you open its KB article page, you will see the download links for all operating system. Select your operating system and click on the link to be taken to its download page.
Click on the download button to download and save the Windows Update to your computer.

This way, you will be able to install the update manually on any one or more of your computers, as long as it applies to the installed operating system or software.
Downloading, saving, and installing Windows Update manually may be done if you need to save the updates for some reason or if you find that you are unable to update your Windows using Windows Update.
Microsoft Update Catalog is a service from Microsoft that provides a listing of software updates that can be distributed over a corporate network. Using the Microsoft Update Catalog can prove to be a one-stop location for finding Microsoft software updates, drivers, and hotfixes.
WSUS Offline Update is a free tool using which, you can update Microsoft Windows or Microsoft Office easily without having an Internet connection.
Portable Update lets you update Windows 10 offline without an Internet connection.
Also see:
How to update Windows Store Apps offline without Internet connection in Windows 10
How to Update Windows Defender manually in Windows 10.