The web browser software industry has evolved quite a lot over time. More and more browsers keep showing up in the marketplace but only handful of them are good and fit for day to day usage. The focus recently has been shifted from compatibility towards speed. Companies and People are looking for faster browsers that can get their work done. Recently with Windows 10, Microsoft launched its very own revamped web browser called 'Edge'. Now we see a similar move from Mozilla, with its latest release called Firefox Quantum.
Firefox Quantum features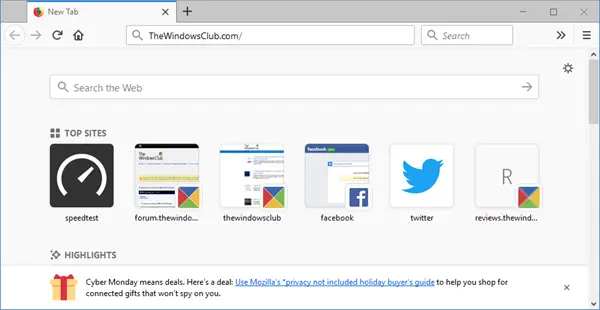 If you've already switched or just seen the snapshots of the browser, you can easily differentiate it from the previous Firefox. The new browser, Firefox 57, is aimed to perform better in terms of speed. Also, the latest browser has got some cosmetic upgrades to make it look modern and minimalistic. So, in a nutshell, you can enjoy a fresh design with the best performance. Apart from under the hood improvements, you can see some new features on the front-end. Firefox now comes with inbuilt screenshot functionality. There are many other similar features in the new Firefox.
Multiple Processes, One Browser
Until now, Firefox ran all the web pages on a single thread which means if anyone of your tab slows down, the entire process is affected. But now in latest upgrade, Firefox runs multiple processes for web page content. Unlike Chrome, it does not start a new process for every tab but starts only a fixed number of processes (default: 4) making it more memory efficient. You can easily change the number of processes from preferences based on your hardware.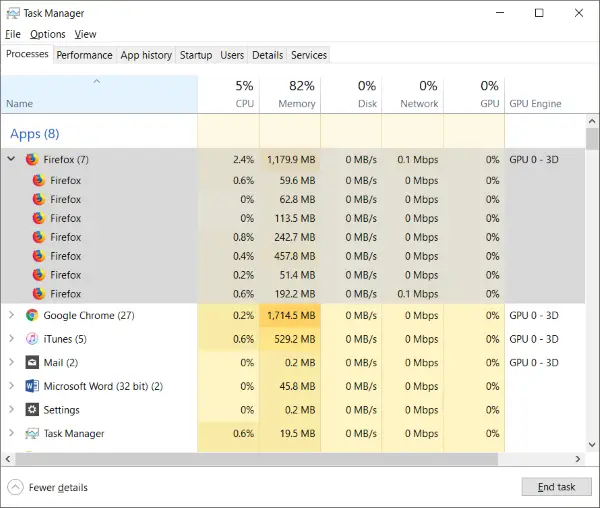 Privacy Control
Firefox has always been a privacy-centric tool. The new updated version also improves the privacy you get while you are on the internet. Private Browsing with Tracking Protection protects you from being getting tracked by any trackers deployed by some websites and applications.
Photon UI
Mozilla loves to call its new UI 'Photon'. The new UI is fast, flexible and fluid. It gives you consistent minimal experience on all your devices. Also, the new UI is touch optimized and runs well on touch-based inputs. It looks beautiful and improves your overall browser experience. A few things have been moved around to make it more convenient to access them.
The customizability that the new UI offers is also amazing. You can simply open the menu and hit 'Customize' and then simply drag and drop the buttons and shortcuts you want on your toolbar. Firefox has always been ahead of Chrome in terms of customizability of UI and other elements.
Extensions
There has been a slight change in how the extensions on Firefox will work. Traditional extensions written in Mozilla's XML Based Language XUL will not work. Firefox will only support add-ons based on the WebExtensions API, a cross-browser system for developing extensions. As a result of this, many useful addons have now been classified as legacy addons and they do not work on Firefox Quantum.
Most of the active developers have already shifted to WebExtensions, but if you had some XUL extensions installed on your Firefox, they will be listed under legacy extensions post update.
Firefox Quantum vs Google Chrome
This is the section most of you might be looking for. Which one is faster, Firefox Quantum or Google Chrome? Personally, I've been using Google Chrome all this time, but after using the new Firefox, it is really getting hard to make a choice. Undoubtedly new Firefox is faster and comes with a beautiful design. The latest innovations under the hood let Firefox utilizes the hardware more optimistically. In my opinion, Chrome and Firefox are now capable of fighting head to head. Switching to Firefox may still seem a bigger step to me, but it is going to be worth it.
You can get download the latest Firefox from the official website as usual. Let us know what you think about it. Also take a look at this Firefox Quantum browser tweaks post.