In case you didn't know, Mozilla Firefox browser is available in over 90 different languages. The members from the Mozilla community members around the world have come together to make this all possible. Here is the list where you can download the latest Firefox offline standalone installers in over 90 languages.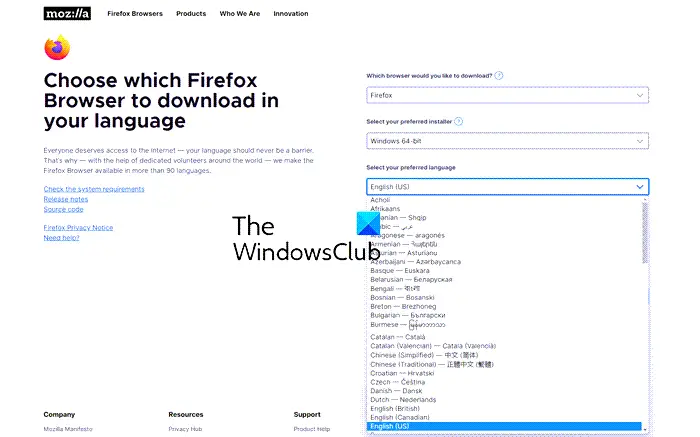 Firefox offline standalone installers download links
The latest final version of Firefox is available for download, even as offline installers, in languages like Afrikaans and Albanian to English to Vietnamese and Welsh.
You can download the latest builds of Firefox here at Mozilla.com in various languages.
Mozilla Firefox MSI Installer links – Mozilla FTP.
In case you'd like to download the latest Firefox Beta, it is also available in many languages:
You can download the various Firefox Beta, Firefox Developer Edition, and Firefox Nightly versions in different language & builds here at Mozilla.com.
Download links for Windows, Mac OS and Linux operating systems too, have been given there.
After downloading Firefox, make sure all your plugins are up-to-date here.