Microsoft Excel is a spreadsheet program for businesses, learning institutions, individuals, data analysts, etc. However, some users have reported issues with Excel that need fixing. For instance, Excel Stock Data Type not showing occurs for some users. If Stock Data Types is not showing or missing in Excel, this post will help you.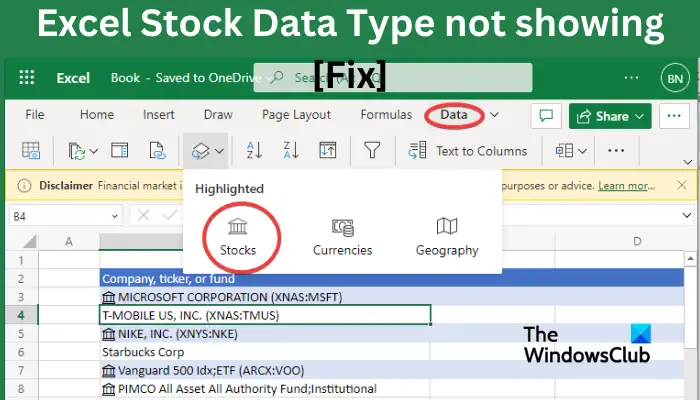 Stock Data not showing in Excel affects users negatively, especially those who depend on the app to perform business tasks daily. Some users have experienced this problem even with their newest version of Excel.
How do I enable Stock Data Type in Excel?
To enable stock data type in Excel, create a data table with market names and then select the cells that you want to format as stock data type. Afterward, go to the Data tab on the ribbon and choose the Stocks option from the Data Types group. Doing so will format the data cells as the stock data type. You can now use the Insert Data button to add data columns like Price, Change, Employees, etc.
Fix Excel Stock Data Type not showing
Some users experience this with even the updated Microsoft 365 and with no notable issues. We have expert solutions to this problem that we believe will work for you. To fix Excel Stock Data Type not showing, try the following solutions:
Start with preliminary steps
Sign in within Excel
Open Excel in safe mode
Use a VPN
Repair Microsoft 365
Update or reinstall Office
Let us dive deeper into these solutions one by one.
1] Start with preliminary steps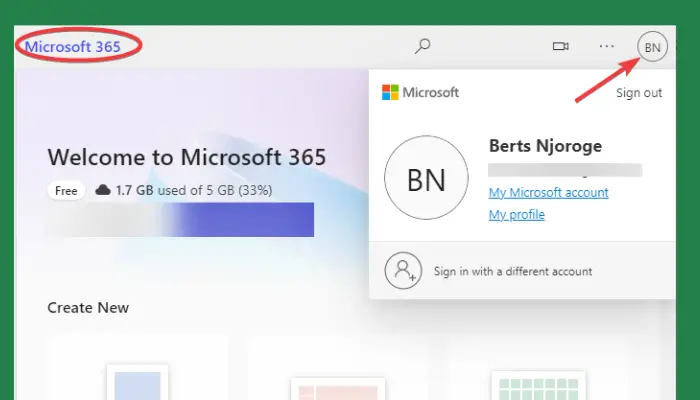 Before heading to more advanced solutions, it's always good to perform some preliminary steps to fix this issue.
Check your internet connection stability. Super slow internet might affect how some apps work, leading to some errors like Stock Data Type issues.
Ensure you are logged into the latest Microsoft 365 subscription. If your Office apps are outdated, they might have issues and will not work properly.
Restart your PC and the Excel app. This clears temporary files and bugs that might prevent your Excel Stock Data Type from working properly.
Check if your Excel is compatible with your operating system. There can be compatibility issues if you run the wrong Office version on your Windows system.
2] Sign in within Excel
Some users have reported that when they logged in using their Microsoft account within Excel, it resolved the issue. We highly recommend you try this solution and see if the Stock Data Type will appear in Excel.
To login within Microsoft Excel, open your Excel file and on the top left side, select File and then scroll down to locate Account. If you are not signed in, click Sign in and enter your Microsoft account credentials. If you are signed in with the wrong account, Click Sign out or Switch account and sign in with a different account.
3] Open Excel in safe mode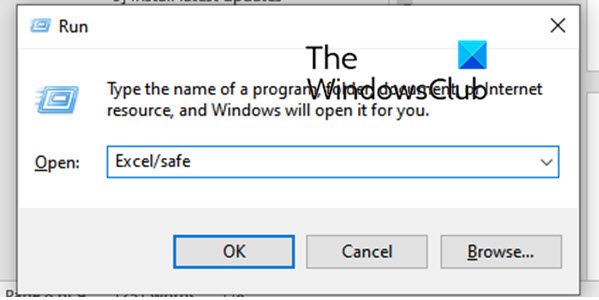 The next thing to fix the issue is to run Microsoft Excel in safe mode. In safe mode, Excel will run in the default state without any external add-ins or plugins. You might be unable to see the Stock data type because of interference by problematic extensions. So, launch Excel in safe mode and see if the issue is resolved. Here are the steps to do that:
Firstly, evoke the Run command box using the Win + R hotkey.
Now, in the Open field, enter the below command:

excel.exe /safe

You can now check if the stock data type starts showing up.
If the issue is resolved in safe mode, you can disable your add-ins and then start Excel normally. Here's how: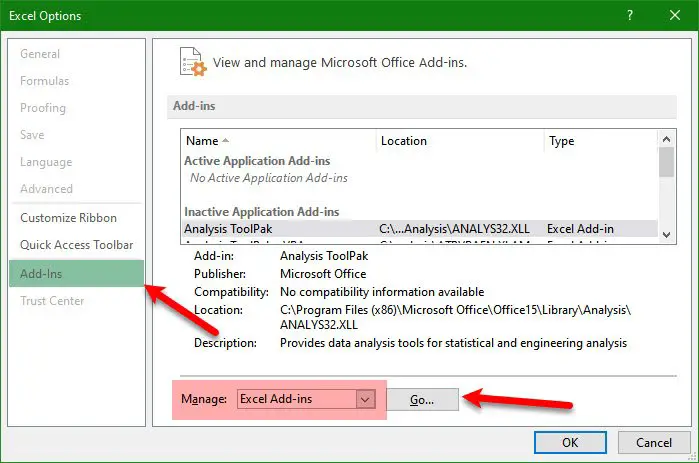 First, open Excel, click on the File menu, and tap on Options.
After that, navigate to the Add-ins tab, scroll down to the Manage COM Add-ins option, and press the Go button available next to it.
Now, to disable add-ins, untick the checkbox associated with them.
You can also press the Remove button to completely uninstall the add-ins.
Lastly, click on the OK button and see if the problem is resolved.
4] Use a VPN
The problem might be caused due to network restrictions preventing Excel from connecting to the Microsoft servers. So, you can try using a VPN and see if the problem is fixed.
5] Repair Microsoft 365
A faulty Excel can cause Excel Stock Data Type not to show, and you need to repair Office to fix the issue.
To repair Excel, you can choose to repair the entire Microsoft 365 suite or select Excel only. To do this, press the Windows key + R and type Control and hit Enter. This will open the Control Panel. Go to Programs > Programs and Features. Here, you can select Excel or Microsoft Office, or Microsoft 365; it depends on what you have on your PC. Click on your selection and hit Change. A new popup will appear, click Repair and follow the on-screen directions to complete the process.
6] Update or reinstall Office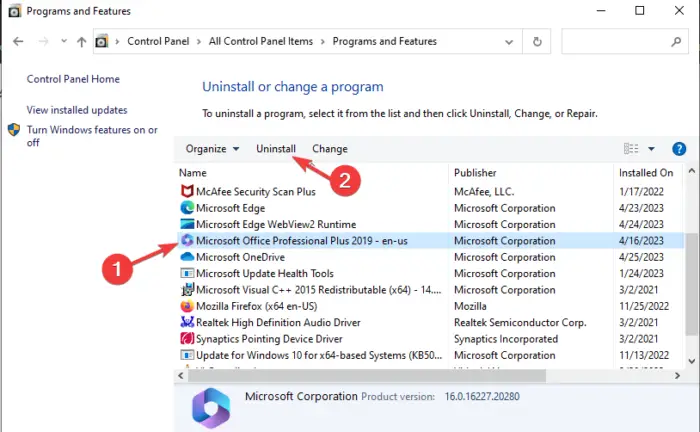 Updating or reinstalling Excel or Office can fix the issue. If you haven't set automatic updates, you can check for Office updates by clicking File then Account. On the left side, you can see the updates options.
To reinstall Office, follow the steps below;
Search Control Panel in the Windows search box and click Open.
Under the Programs, select Uninstall a program, and then locate Microsoft Office or Excel.
Click on it and select Uninstall.
Once you have completely removed Office from your computer, you can now go to the official Office website. Download and install Office by following the on-screen directions.
We hope one of the solutions helps you fix the issue where your Stock Data Type that is not showing in Excel.
Read: How to use Geography Data feature in Excel
Where is the Stock Chart in Excel?
You can add a stock chart in Excel, go to the Insert tab, and select one of the stock charts. It lets you insert High-Low-Close, Open-High-Low-Close, Volume-High-Low-Close, and Volume-Open-High-Low-Close stock charts.
Read: Fix Excel Toolbar not working.
What version of Excel has Stock Data Type?
You can only access the Stock Data Type if you have a free Microsoft account or you have a Microsoft 365 account. If you have none of these accounts, Stock Data Type will not show in your Excel spreadsheet toolbar. Ensure you are signed in with your Microsoft 365 account to access the Stock feature in Excel.
Read: Get real-time Stock Prices in Excel using Stock Quote.