If you encounter ERR_CONNECTION_RESET in Chrome when browsing a few websites, this means, the browser is not able to establish a stable or absolutely no connection with the website you want to open. While some websites open just fine, others show this error. A connection reset means when the data received by the peer computer, in this case, you, cannot process it. This post will show you how to fix Error 101, ERR CONNECTION RESET, The connection was reset error in Google Chrome browser on Windows 10/8/7.
ERR_CONNECTION_RESET Chrome error
When you see this error message, you would also see the message as below:
This website is not available, The connection to example.com was interrupted, Error 101 (net:: ERR_CONNECTION_RESET): The Connection was reset
Here are our suggestions on how you can fix it. Make sure to reload the webpage after every change you make to figure out what worked for you. As always, I will divide the troubleshooting steps into two. First for PC, and second for Chrome.
PC Network Troubleshooting
1] Check your Network Cables, Restart Your Router and Reconnect
Basic tips, but sometimes are the cause of the issue. Make sure you check your cables are connected properly either to your PC or your router. If you connect through WiFi, make sure to restart your router once. Lastly, you can always forget the WiFi you are already connected to and then reconnect. Make sure you remember the password.
2] Remove Proxy : 
Press Windows Key + R then type "inetcpl.cpl" and hit enter to open Internet Properties.
Next, Go to Connections tab and select LAN settings.
Uncheck Use a Proxy Server for your LAN and make sure "Automatically detect settings" is checked.
Click Ok then Apply and reboot your PC.
If you are using a third-party proxy service, make sure to disable it.
3] Flush DNS and reset TCP/IP
Sometimes the websites don't resolve because the DNS in your PC still remembers old IP. So make sure to Flush the DNS, and Reset TCP/IP.
4] Increase MTU (Maximum Transmission Unit)
Increasing internet speed also helps. Here, it means that you can increase the MTU (Maximum Transmission Unit), RWIN (TCP Window Receive) parameters.
Go to Settings > Network & Internet > Ethernet
Note the Active Wireless / Wired Network Connection, e.g. Ethernet
Open the command prompt with admin privileges.
Type the following command in CMD and hit Enter:
netsh interface IPv4 set subinterface "Ethernet 4" mtu=1472 store=persitent
5] Disable AppEx Networks Accelerator feature
AppEx Networks Accelerator is known to slow network connections. Many reported that it slows down the network speed by 70% to 80%. It is best to disable this.
Go to Settings > Network & Internet > Ethernet > Change adapter options.
Right-click on your network, and select properties.
Look for AppEx Networks Accelerator, and uncheck it.
Save, and exit to see if the error was resolved.
4] Delete WLAN Profiles (When connecting to WIFI networks)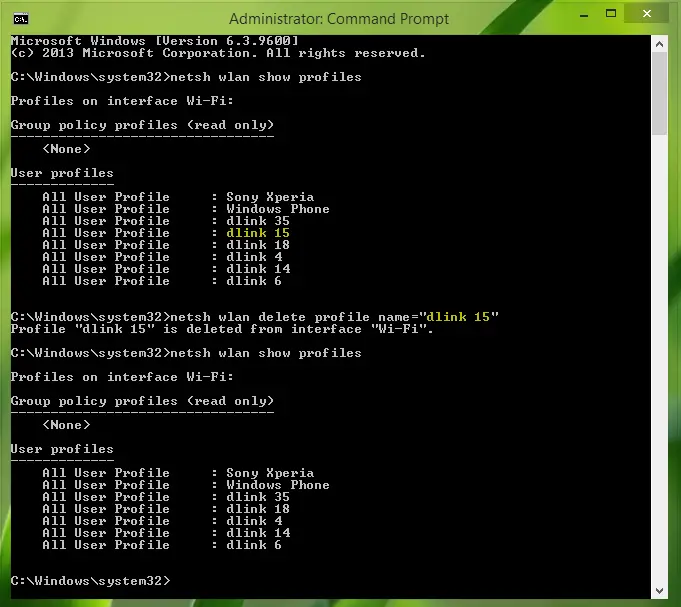 As you connect to multiple networks, all of them are saved on your PC. The next time you are around that network, it will automatically connect.  It is possible that one of those networks has gone rogue, and it's not connecting properly, or probably it keeps disconnecting from that network.  It is best to Delete all the WLAN Network Profiles, and start fresh,
5] Reinstall Network Adapter Drivers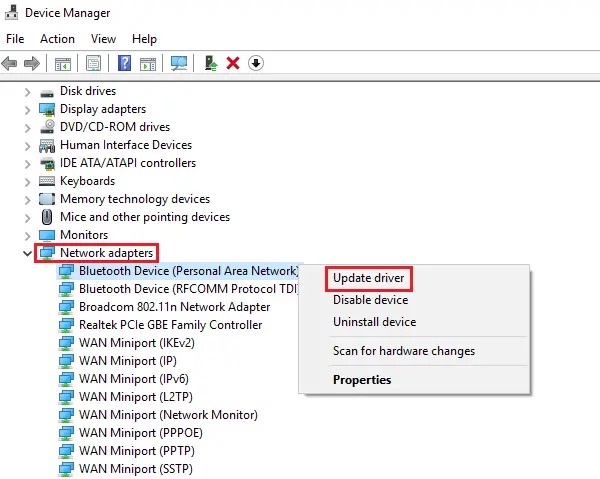 If deleting WLAN Profiles doesn't work, the chances are that the network drivers are corrupted. You will need to reinstall the network adapters and reinstall the network drivers as well for the best results.  Windows Update will instantly download the drivers, and install it fresh.
6] Disable WiFi Miniport
Press Windows Key + X then select Command Prompt (Admin).
Type the following command in cmd and hit Enter after each one:
netsh wlan stop hostednetwork
netsh wlan set hostednetwork mode=disallow
Exit command prompt then press Windows Key + R to open Run dialog box and type: ncpa.cpl
Hit Enter to open Network Connections and find Microsoft Virtual Wifi Miniport then right-click and select Disable.
Chrome Troubleshooting
I will suggest only a couple of things here. This will make sure if there is any malware or setting which is restricting network, it will be taken care of.
1] Start your Browser in Safe Mode
Just like Windows Safe Mode, Chrome also has Safe Mode where it runs without any user settings and extensions. You can either run in it manually or just use a shortcut to start Chrome in Safe Mode and see if your issue is resolved.
2] Run Chrome Cleanup Tool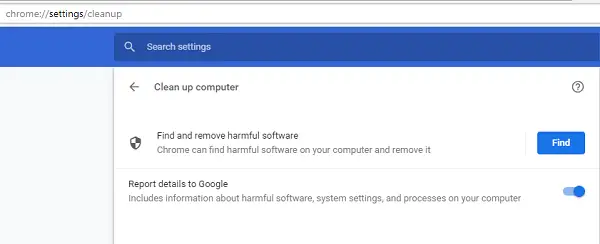 Run Chrome browser's built-in Chrome's Malware Scanner & Cleanup Tool. It helps you remove unwanted ads, pop-ups & malware, Unusual Startup pages, toolbar, and anything else that spoils the experience by crashing websites by overloading the pages with memory requests.
3] Reset Chrome Settings
This option helps just like Windows 10 Reset. When you reset Chrome, it takes you default settings which were during the fresh installation. Majorly, it will disable all extensions, add-ons, and themes. Apart from these, the content settings will be reset. Cookies, cache, and Site data will be deleted.
Let us know which solution worked for you to solve ERR_CONNECTION_RESET error in Chrome.