I recently noticed that I was offered an update for Realtek – Net driver, for my Windows PC, which I dutifully downloaded and installed successfully via Windows Update.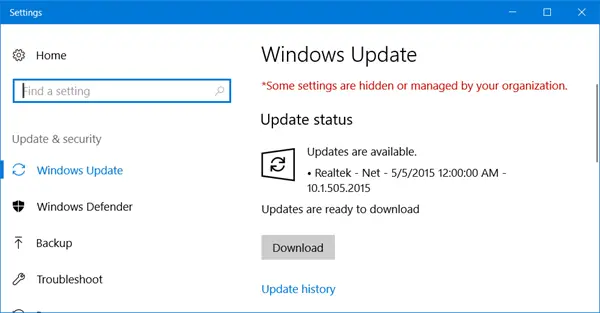 Then again a few days later, I was offered this update. I again installed it. This happened several times, and then this started irritating me.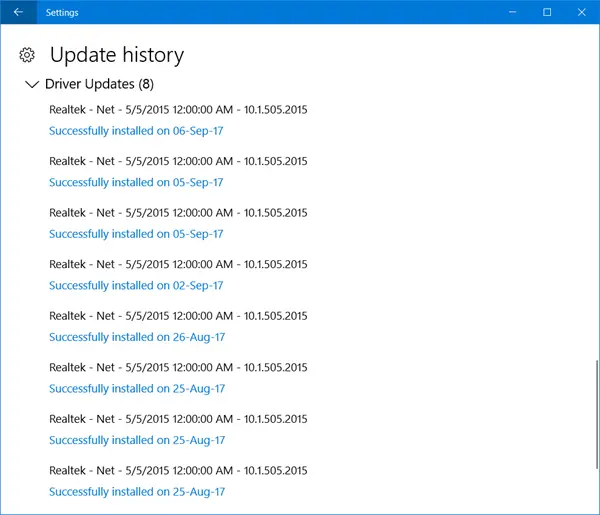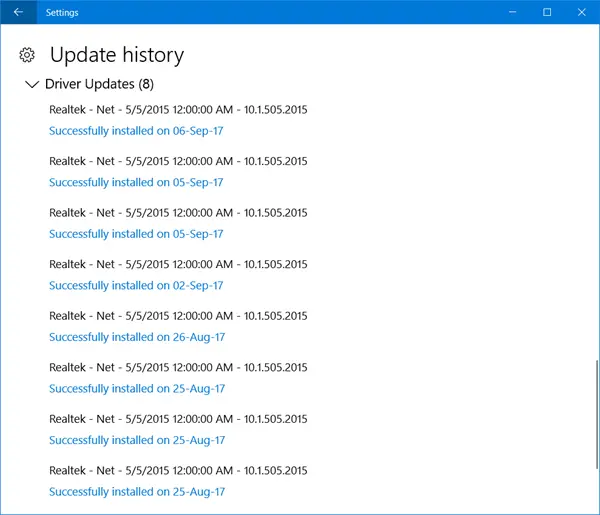 Realtek Driver update keeps being offered by Windows Update
If you too, are being offered this or any other driver update repeatedly, here are a few things that will help you get rid of the issue.
1] Clear contents of the SoftwareDistribution folder
Deleting the contents of the SoftwareDistribution folder is likely to help you. The Software Distribution folder in Windows operating system is a folder located in the Windows directory and used to temporarily store files which may be required to install Windows Update on your computer. This post will show you how to delete the contents of the Software Distribution folder. Flushing this folder has been known to help fix several issues. This data store also contains your Windows Update History files. If you delete them, you will lose your Update history. Moreover, the next time you run Windows Update, it will result in a longer detection time.
2] Run Windows Updates Troubleshooter
Run the Windows Updates Troubleshooter and see if it helps you.
3] Run Windows Update in Clean Boot
Perform Clean Boot and then run Windows Update
4] Stop automatic Driver updates
If you wish you may configure your Windows 11/10 to prevent automatic Driver updates.
5] Block this particular Windows Update.
Since it is a Driver update that is being offered, you could block this particular Windows Update.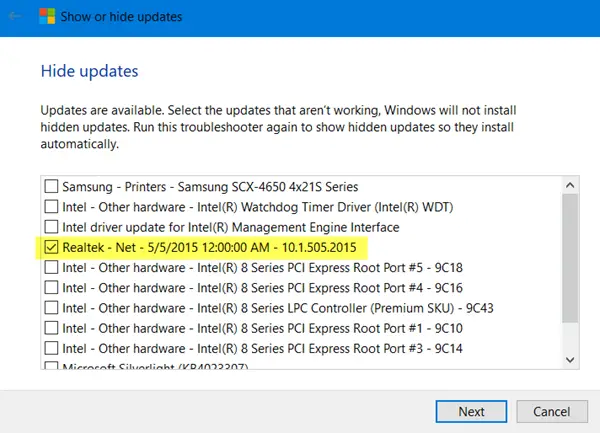 Using the Show or Hide Updates Tool, you can stop it from downloading specific updates.
Related:
I hope something helps!