The Task Manager is one of the most helpful components of any Windows computer that allows users to manage non-responsive tasks and take care of the startup apps in a very convenient way. It can show various information about a running process. For example, you can find CPU usage, RAM usage, Disk Usage, GPU usage, and much more. The Task Manager in Windows 11/10 allows you to display the Command Line. Let us see how to do it.
Display Command Line in Task Manager
Open the Task Manager on your computer. You can right-click on the Taskbar and then choose Task Manager from the list. Now, make sure you are on the Processes tab and right-click on any process under the Name tab > select Command Line.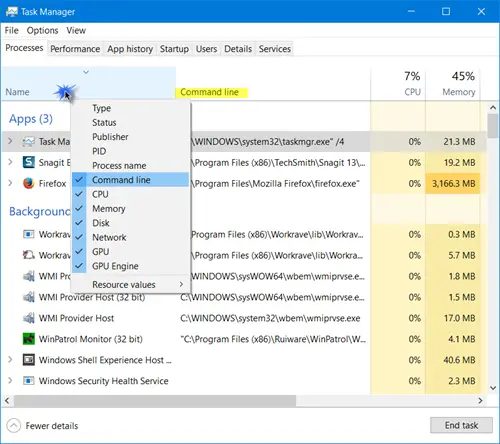 You will find a new column Command line appear, under which you will be able to see the command line path for each process.
It would be visible for running apps as well as background processes.
You can repeat the same process in the Details tab. Head over to that tab, right-click on the top row. A Select columns box will open up.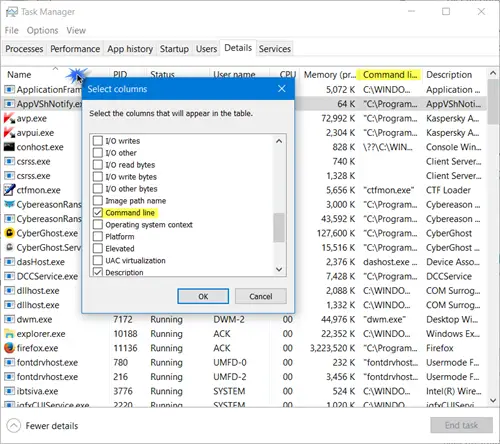 Select the Command Line check box and click OK. The Command line column will appear.
While one can right-click on a running process and get the file location, knowing the Command Line of every running process can help you determine whether it is legit or malware and whether it should run or not.
A useful feature – but a pity that you cannot copy the path from the Command Line column.