If you have seen a Windows10Upgrade folder in Windows 10 system drive and wondering if you can delete it, then yes, you can. Windows 10 Update Assistant creates the folder. In this post, we will share how you can delete the Windows10Upgrade folder in Windows 10, and also get rid of the Assistant tool.
Windows 10 Update Assistant is the official tool for Microsoft, which becomes available after a few days of the feature update release. It can download and installs feature updates on your device. You can also use this tool if you cannot wait for the automatic download to happen on its own. Windows Update makes sure to get you the new feature updates whenever they are released. However, if, for some reason, the update is not available for your computer, you can use the Windows 10 Update assistant.
The Windows10Upgrade folder is located on the C:\ or the primary system drive and is used by the tool to download Upgrade files.
It is possible that you may have used this tool at some point in time, and forgotten about it. The folder was created when you installed Windows 10 using the Update Assistant. So when you remove it, it will remove the folder as well. If you do not uninstall the Assistant, it will recreate the folder.
How to delete Windows10Upgrade folder in Windows 10
If the Windows 10 Upgrade process went smoothly, then you may safely delete this folder. There are multiple ways to disable the Windows 10 Update Assistant:
Uninstall Windows 10 Update Assistant
Keep killing Windows Update Assistant
Remove the execution permission of Windows 10 Update Assistant.
The first method will automatically delete the Windows10Upgrade folder – and we recommend using this method.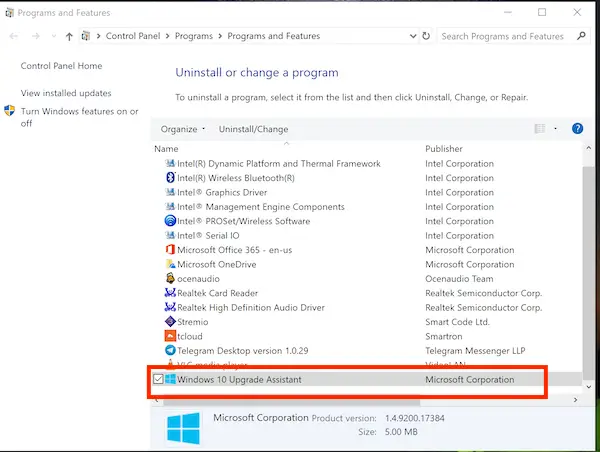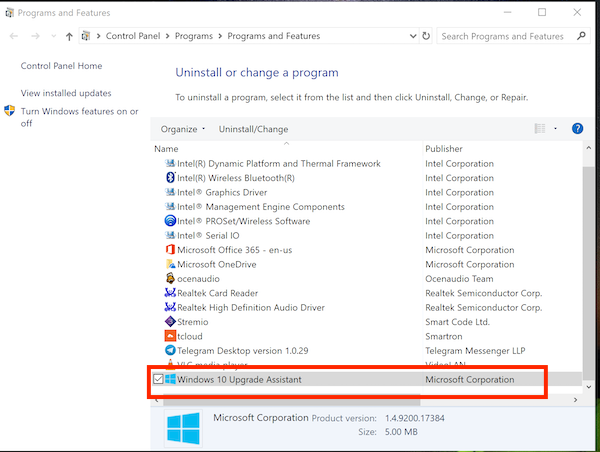 In the case of the 2nd or 3rd, we will suggest deleting the folder manually. The folder contains the Windows 10 setup files, so removing them is safe.
The last method is where you can remove the execution permission of the program, and it will never be able to run. To do this:
Launch task manager, locate Windows 10 Update assistant, right-click and locate the file location.
Right-click on the assistant, and select Properties >Security
Remove Execute permission from every user.
If your upgrade went well then you may no longer need the file until the next feature update, you can safely delete it.
PS: This folder is different from the Windows.old folder, which contains a backup of the previous version of the file and is used to rollback to the previous version of the OS.